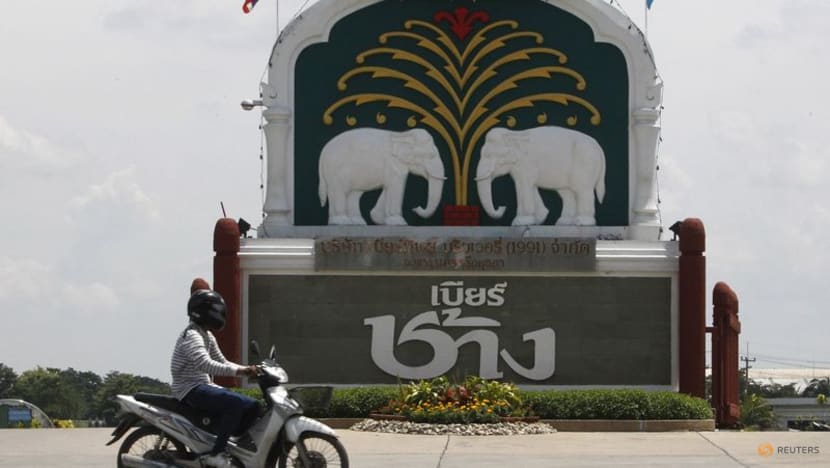 Singapore-listed Thai Beverage on Thursday posted a 1.2 per cent decline in first-half profit, as weakness in its beer and non-alcoholic beverages segment offset the higher earnings from the spirits business.
The company, one of Southeast Asia's largest drinks makers, said an increase in raw material and packaging costs weighed on the profit from the beer business.
The beverage maker posted profit attributable of 16.12 billion baht (US$476.22 million) for the six months ended March 31, compared with 16.32 billion baht a year earlier.
The group's sales revenue rose to 148.30 billion baht from 142.94 billion baht a year earlier.
"The spirits business demonstrated resilience by delivering an increase in net profit, while beer and NAB (non-alcoholic beverages) businesses reported a decline due to cost-push and brand investment," the company said in a filing.
Spirits contributed 65.16 billion baht to the overall revenue, and beer 64.43 billion baht, turning the highest revenue generators.
The firm, chaired by Thai business magnate Charoen Sirivadhanabhakdi, also declared an interim dividend of 0.15 baht per share, in line with last year.