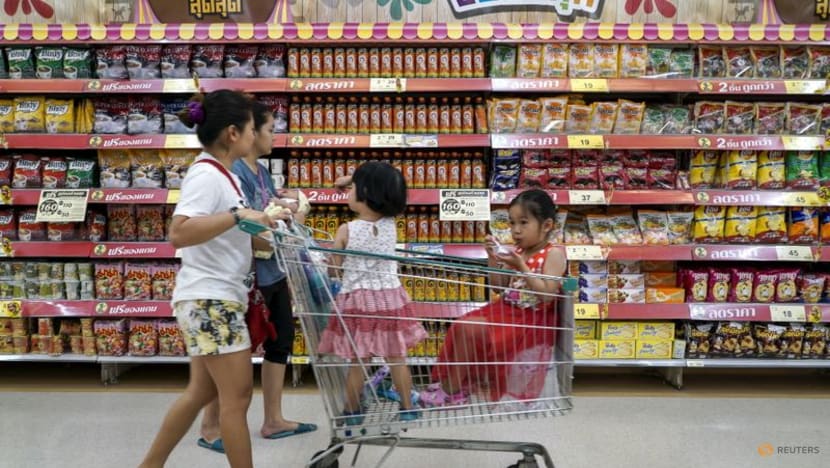 BANGKOK : Thailand's economy has started to show signs of recovery following the easing of pandemic movement curbs in September and more public spending, but economic risks were skewed towards the downside, the central bank said on Friday.
The curbs, imposed in July and August, severely affected the economy, the central bank said. The Southeast Asian country will reopen https://www.reuters.com/world/asia-pacific/thailand-announces-reopening-rules-tourism-reboot-2021-10-22 to foreign tourists without quarantine from Nov. 1 to help its struggling economy escape a tourism slump.
In September, exports increased and the economy improved compared to August amid higher private consumption and investment, the Bank of Thailand (BOT) said in a statement https://www.bot.or.th/English/MonetaryPolicy/EconomicConditions/PressRelease/DocPressRelease/EconomicConditions_Sep2021_78sic.pdf.
Economic activity in October continues to improve but supply chain disruptions, a shortage of semiconductors and containers, higher costs and flooding will warrant monitoring, BOT director Chayawadee Chai-Anant told a news conference.
Last month, the BOT maintained its 2021 economic growth https://www.reuters.com/world/asia-pacific/thai-cbank-holds-key-rate-economy-recovers-covid-19-slump-2021-09-29 forecast at 0.7per cent and left its key rate at a record low of 0.50per cent.
The BOT has said the economy bottomed out in the third quarter.
"Economic activity indicators in the third quarter were negative quarter-on-quarter... economic risks are still tilted to the downside, more than the upside," Chayawadee said.
On Thursday, the finance ministry cut its 2021 GDP growth forecast to 1.0per cent from 1.3per cent, with the economy shrinking 3.5per cent in the third quarter year-on-year.
Official third-quarter gross domestic product (GDP) is due to be released on Nov. 15 by the state planning agency.
On Friday, Finance minister Arkhom Termpittayapaisith told reporters that the easing of curbs and the eventual reopening would help boost the economy in the fourth quarter.
(Reporting by Orathai Sriring, Satawasin Staporncharnchai and Kitiphong Thaichareon; Editing by James Pearson)