The uncomfortable view from an Uber driver's seat
The ride-sharing group faces its biggest challenge to date – keeping its drivers, some of whom sleep in their car to make ends meet, says the Financial Times' Leslie Hook.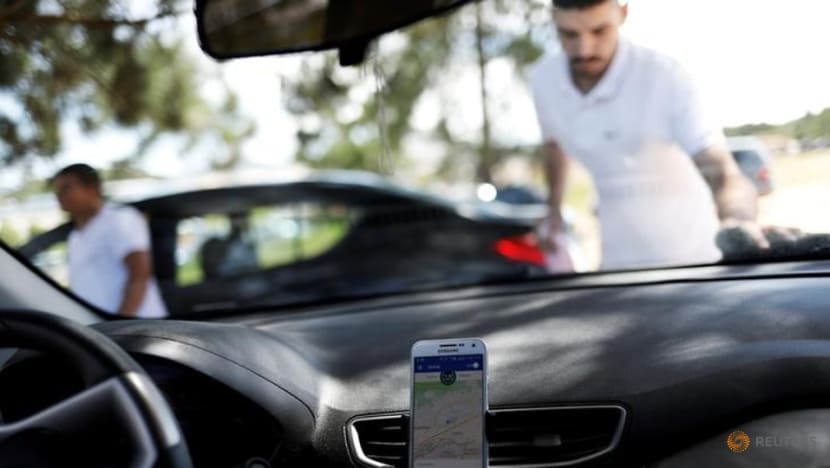 SAN FRANCISCO: In the airport waiting lot in San Francisco, there's one topic that always sets Uber drivers' tongues wagging - where the best spots are to spend the night sleeping in the car.
There's a McDonald's just down the street that has a spacious parking lot, and drivers say they can stay there overnight, unbothered.
For those doing bar runs, there's a Safeway in the Castro district with room to park, although security guards there recently started cracking down on drivers sleeping in their vehicles.
The parking lot of Planet Fitness, a gym, is also a popular spot, because drivers can easily take a shower in the morning.
"It sucks. Uber made us do this," grumbles Edward, a driver who lives in central California and commutes 100 miles to work in San Francisco, often staying overnight in his car so that he can work as much as possible.
He moved to the US 10 years ago from Iraq, where he worked as a translator for the US army. He and some other Iraqi drivers share a pizza in the airport lot, waiting for their next ride.
THE PASSENGER, UBER'S FOCUS
Ever since it was founded in 2009, Uber has had a single-minded focus on one thing: The passenger.

As the company grew to more than 70 countries, and earned a valuation close to US$70 billion, passengers' rides got better, faster and cheaper, with usage soaring as a result.
But during Uber's years of breakneck growth, the drivers were left behind. Lawsuit piled upon lawsuit, alleging that drivers were misclassified, or that their pay was not calculated correctly.
Meanwhile lots of drivers voted with their feet. Nearly half of Uber drivers in the US quit in less than a year, according to company statistics collected from 2013 to 2015.
More and more have started driving for rival Lyft, which has been gaining market share in the US, partly thanks to its pro-driver reputation.
Even Uber executives have started to admit there is a problem. "These drivers are our most important partners. But historically we haven't done the best job of honouring that partnership," said Aaron Schildkrout, head of driver product at Uber, in June.
This summer, the company launched a campaign to try and repair the frayed relationship.
Over the past eight months, Uber has been engulfed in a corporate drama that is unlike anything Silicon Valley has ever seen. Its former chief executive Travis Kalanick was ousted by investors in June, leaving the company leaderless until Dara Khosrowshahi was appointed in August.
He has quickly had to put out one fire after another, including a decision by London's transport authority to revoke Uber's licence in its most important European market and the departure of its head of northern Europe.
Last week, Uber's board unanimously approved sweeping governance changes that will reduce Mr Kalanick's influence, and lay the groundwork for a major investment deal led by SoftBank.

That deal would strip "supervoting" shareholders of their extra voting rights, a highly unusual move, and helps cement Mr Khosrowshahi's leadership.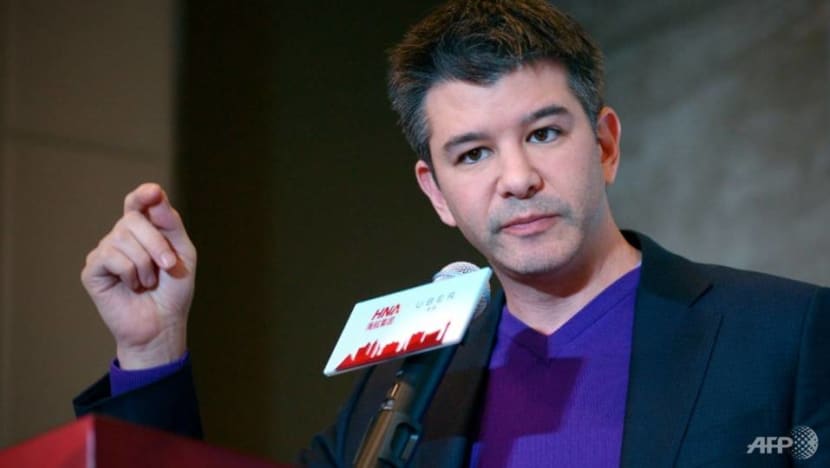 Equally radical changes are under way inside the company, where revelations about harassment and the departure of many top executives have led to soul-searching and low morale.
TURNING OVER A NEW LEAF
It is against this chaotic backdrop that the company is trying to turn over a new leaf with its drivers.
In a broad sense, drivers are the biggest costs for every Uber fare. In the second quarter of this year, Uber's global fares hit US$8.7 billion, and about US$7 billion of that went to drivers. The company's losses narrowed to US$645 million in the quarter.
Uber has more than 2 million drivers around the world, and its flexible, work-when-you-want platform is seen by some as pioneering a new model for the future of employment.
The company does have some converts among its drivers.
Victor Liuzzi, a former cab driver, says he likes driving for Uber because he can make twice as much as he did in a taxi. "Now I work on my own schedule," he says as he takes a break to clean his windshield, recalling the days when he used to get up at 3am to fetch his taxicab. "There is freedom, there is more money."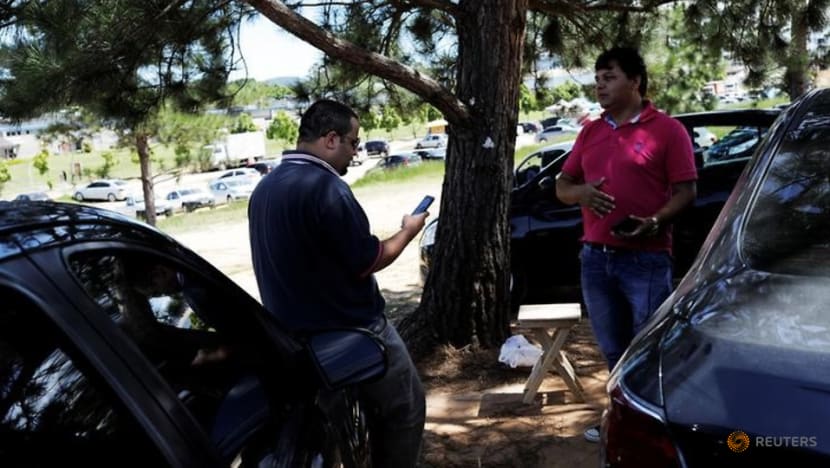 MAKING LESS
One benefit of the system is that pretty much anyone can sign up to work, as long as they can drive and pass the background check, making Uber an employer of last resort for many.

But the system's costs have been much less well-understood - particularly by drivers.
As independent contractors, drivers are responsible for keeping track of expenses, filing taxes and all the paperwork of running a small business in the US. Many of them say they have not filed tax returns for their Uber earnings, and most do not keep track of their net income.

Ronnie Fernandez, who has been driving for Uber since 2015, was recently hit with a US$5,000 tax bill from his previous Uber earnings that he could ill-afford, as he works to support four college-age children.
Mr Fernandez, who is looking for another job, says low pay is the drivers' biggest problem. "If you compare all your costs, the gas you buy, the maintenance, the oil changes, you are not making money," he says.
Because Uber drivers are not employees, they are not entitled to San Francisco's minimum wage of US$14 an hour - and most say that, after costs, they are making less than that.
Harry Campbell, who drives for Uber and Lyft and runs a consulting service, The Rideshare Guy, says: "The average driver doesn't have a great sense of what their costs are."
The drivers that struggle most with the system are usually those who are in a precarious situation to begin with, and have the fewest opportunities to find other work. Uber has tried to make it as easy as possible for anyone to start driving - the company even offers debit cards to help drivers fill up their tanks.
"Recently I haven't had the extra money for my gas," explains Anthony who lives in San Jose. He relies on the Uber gas debit card, which allows him to spend up to US$200 on petrol, and deducts it from his earnings.
"That gets expensive because you don't think about how much you are using," he explains. "The next thing you know they are snatching US$200 out of there, and you are like, 'What?' So it becomes a disappointing thing."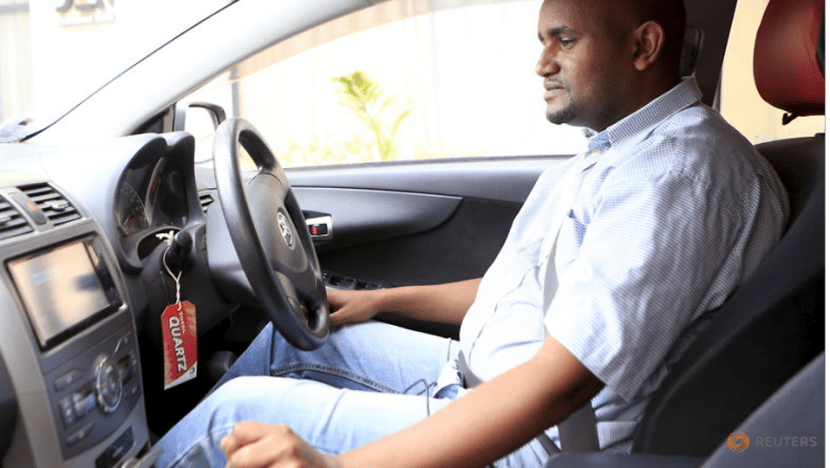 Anthony often drives around Silicon Valley, picking up tech workers from Google and Facebook who choose to take an Uber home after work, or doing late-night restaurant runs for UberEats. But a few weeks ago he had to stop driving because his car registration expired and he did not have the $350 needed to update it.
He got a job painting churches in the meantime. "I kinda miss my Uber driving," he says.
TRANSACTIONAL RELATIONSHIP
On top of concerns over pay, many drivers express a wider frustration. "In the past it always felt like I was just a number on a spreadsheet to Uber," says Mr Campbell. "It felt like a very transactional relationship."
Uber has been trying to fix some of these problems. A campaign has introduced new features such as compensating drivers for time spent waiting, adding a 24/7 helpline and paying extra for carpool rides. Uber also added a tipping option to the app, following its rival Lyft.
Senior Uber executives say this is part of an effort to change its rider-focused mindset. "The system kept getting more efficient, and we gave all the upside to the consumers. Drivers' earnings were flat. That's not right," says one former Uber executive.
The changes, which have delivered a small boost to driver earnings, are in part a response to the inroads made by Lyft. "It used to be that Uber was winning this race by having more drivers on the road," says Max Wolff, chief economist at Disruptive Technology Advisers, a boutique bank.
"But as the rideshare consumer becomes more sophisticated, they become more tuned into the quality of the experience, not the quantity of cars." This means it is important for ride-hailing companies to not only have the most drivers, but also to have the best.
Forces outside of Uber could bring about even bigger change, as multiple employment lawsuits argue that Uber drivers should be classified as employees or workers, rather than independent contractors.
Drivers have mixed feelings about their status. "The whole 'independent contractor' thing is b***s***," says Oneyda Oliveira, who has been driving for Uber on and off for a year, and previously worked as an executive assistant.
"Uber completely manipulates the platform. They control everything. If you cancel a ride, if you accept a ride, everything is based on ratings. And they deactivate you without warning," she says.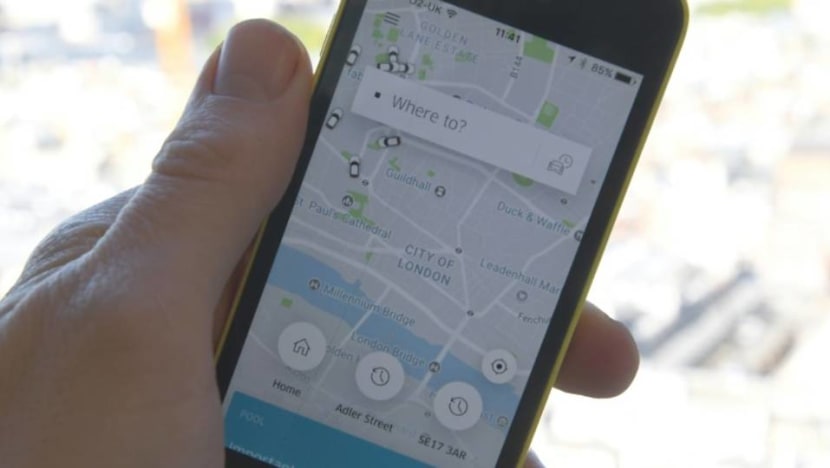 Several drivers say that sense of control is heightened by the way the app starts to govern their every move as it tells them where to go and who to pick up.

"It gets to a point where the app sort of takes over your motor functions in a way," says Herb Coakley, a longtime driver who developed an app that helps drivers simultaneously drive for both Uber and Lyft.
"It becomes almost like a hypnotic experience," he explains. "You can talk to drivers and you'll hear them say things like, 'I just drove a bunch of Uber pools for two hours, I probably picked up 30 to 40 people and I have no idea where I went'."
"In that state, they are literally just listening to the sounds (of their Uber apps). Stopping when they said stop, pick up when they say pick up, turn when they say turn. You get into a rhythm of that, and you begin to feel almost like an android," he says.
Adding to the feeling of control is the way that Uber uses an ever-changing set of bonus targets that are designed to get drivers to complete just a couple more rides.

Called "quests", the bonus payments are at different levels for each driver, as Uber's algorithms assess what sort of financial incentive might lure each individual to work just a bit more.
Full-time drivers in San Francisco say they rely on bonuses to make ends meet - incentive payments can be worth 25 to 30 per cent of their weekly earnings.
But hitting the goals can be demanding, often requiring long hours in the car, seven days a week.
Ms Oliveira says she is rarely able to hit the lucrative bonuses. Still, she keeps driving. "Uber became my life," she sighs. "You just get addicted to it."
She even finds herself compulsively checking the app when she's not working. "It's frustrating, but we need the job."
© 2017 The Financial Times Ltd 2017. All rights reserved. Not to be redistributed, copied or modified in any way.
Source: Financial Times/sl