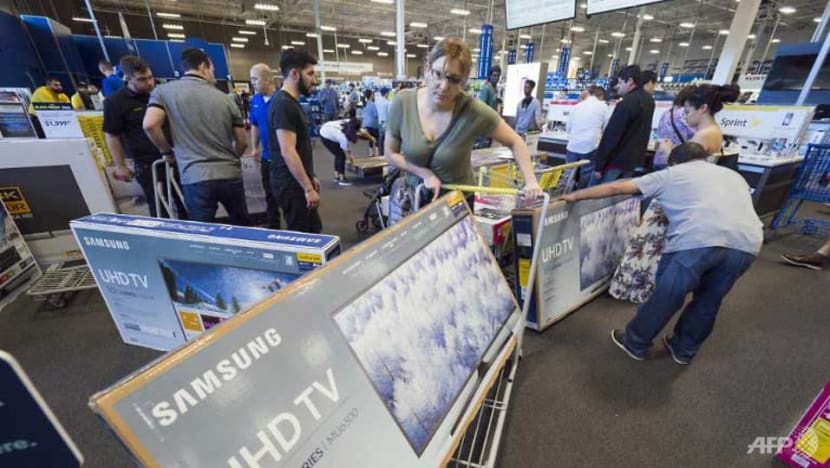 WASHINGTON: Confidence among ebullient US consumers reached a high of more than 17 years in August, with Americans feeling increasingly assured about jobs and growth, according to a survey released on Tuesday (Aug 28).
The result suggested consumer spending should continue to be strong in the third quarter, boosting growth, despite President Donald Trump's multi-front trade offensive with major trading partners, according to the Conference Board.
The Consumer Confidence Index jumped 5.5 points to 133.4, well above analyst expectations.
Lynn Franco, the board's director of economic indicators, said the result was the highest since October of 2000.
"Consumers' assessment of current business and labor market conditions improved further," Franco said in a statement.
"Expectations, which had declined in June and July, bounced back in August and continue to suggest solid economic growth for the remainder of 2018."
The share of consumers who said business conditions were "good" edged up marginally to 40.3 per cent while those saying they were "bad" fell more than a point to 9.1 per cent.
Optimism also swelled among those saying jobs were "plentiful" and those who expect things to improve in the next six months - but those expecting conditions to worsen rose marginally to 10.5 per cent.