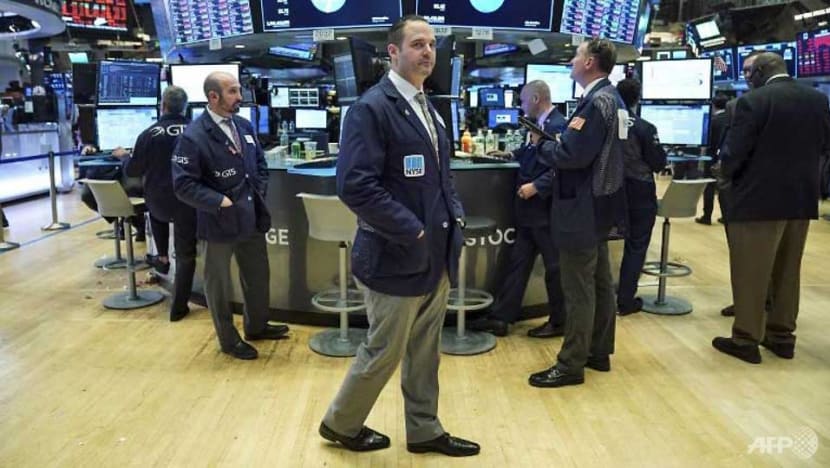 NEW YORK: Wall Street stocks shrugged off early weakness on Tuesday (Nov 27) and finished modestly higher as investors weighed the odds for progress on the US-China trade fight.
The Dow Jones Industrial Average gained 108.49 points (0.44 per cent) to close the day at 24,748.73.
The broad-based S&P 500 climbed 8.75 points (0.33 per cent) to end at 2,682.20, while the tech-rich Nasdaq Composite Index was essentially flat at 7,082.70.
US stocks opened lower after US President Donald Trump on Monday appeared to dismiss the idea of a deal with China at this week's Group of 20 summit.
But the more upbeat comments on Tuesday from White House economic advisor Larry Kudlow on the possibility of an agreement cheered investors.
"There's a good possibility we can make a deal and he's open to it but certain conditions have to be met, certain things have to be changed," Kudlow told a White House briefing.
Karl Haeling at LBBW said, "There is not a lot of optimism for a real meaningful lasting agreement, but the market is now looking at the possibility for at least a symbolic sort of agreement that does not really deal with the longer term issues."
"Possibly (Trump) could surprise people and make a deal."
US consumer confidence dipped in November, but stayed near a historically high level and topped analyst expectations, according to data from the Conference Board.
Dow member United Technologies fell 4.1 per cent after unveiling a plan to split into three companies comprising aerospace, elevators and heating and ventilation.
General Motors slid 2.6 per cent after Trump threatened to end subsidies to the company following its decision to cut jobs and shutter seven factories in Ohio, Michigan and other areas.