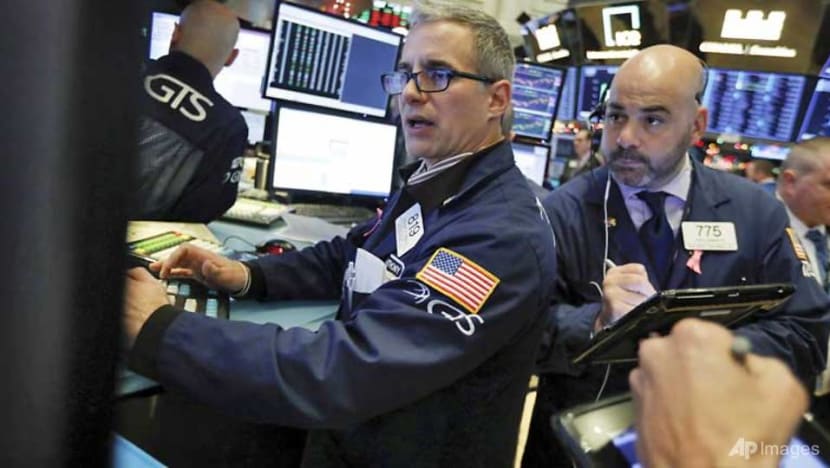 NEW YORK: Wall Street stocks rallied on Wednesday (Nov 28) after investors cheered remarks from the Federal Reserve chairman which they viewed as a sign interest rates may not rise much further.

The Dow Jones Industrial Average jumped 617.70 points (2.50 per cent) to 25,366.43, in its best session since March.
The broad-based S&P 500 climbed 61.61 points (2.30 per cent) to close at 2,743.78, while the tech-rich Nasdaq Composite Index surged 208.89 points (2.95 per cent) to 7,291.59.
The rally was broad-based and lifted several large companies that had been under pressure lately, including Apple, which won 3.9 per cent and Boeing, which climbed 4.9 per cent.

Federal Reserve Chairman Jerome Powell, in remarks to the New York Economic Club, charted a middle ground, saying rates still were too low but only "just below" the estimate of neutral - a rate that neither stimulates nor restrains the economy.
Powell's characterisation of interest rates as nearly normal "were the magic words," said Gregori Volokhine of Meeschaert Financial Services. "That's what the market wanted to hear."
The remarks were "dovish" in light of Powell's remarks last month that interest rates were "a long way from neutral," Briefing.com said.
But Ian Shepherdson, chief economist of Pantheon Macroeconomics, said markets were reading too much into Powell's statement and, given historically low unemployment, the Fed might have no choice but to keep raising rates.
Shepherdson estimated that the Fed was still three interest rate hikes from the middle of the range for "neutral."
Powell is widely expected to oversee another interest rate hike next month. But market watchers have been hoping for relief in the wake of stock market volatility in recent weeks that was due in part to worries about the Fed.
Powell's remarks came a day after President Donald Trump reiterated criticism of Powell, telling The Washington Post he was "not even a little bit happy" with the Fed chairman.