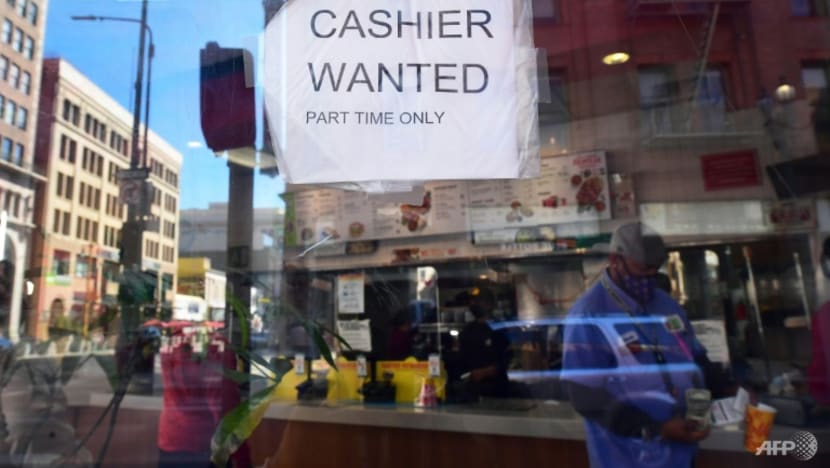 WASHINGTON: US job gains exceeded expectations in December while the unemployment rate ticked down, a closely-watched government report said Friday (Jan 6), signaling resilience in the labor market despite efforts to cool the economy.
The jobs market has emerged as an area of concern as the Federal Reserve works to bring down decades-high inflation in the world's biggest economy.
While the central bank has raised interest rates multiple times, making borrowing more expensive, labor demand remains strong - and officials worry that higher wages could feed into costs, supporting spending and keeping inflation high.
Last month, employers added 223,000 workers, down from the revised 256,000 figure in November but still higher than analysts expected, data from the Labor Department showed.
While unemployment is typically expected to edge up as interest rates rise, the jobless rate defied expectations as well, dipping to 3.5 per cent.
But average hourly earnings for workers in the private sector edged up nine cents or 0.3 per cent last month, to US$32.82, the report said. This was slightly less than anticipated.
Overall, average hourly earnings have risen 4.6 per cent in the past 12 months, the Labor Department said, as many companies experiencing labor shortages after disruption from the pandemic have been keen to find and hold on to workers.
"SLOWING WAGE GROWTH"
"Notable job gains occurred in leisure and hospitality, health care, construction, and social assistance," said the report on Friday.
But it added that employment in the leisure and hospitality sector still "remains below its pre-pandemic February 2020 level".
The unemployment rate has fallen back to a half-decade low with the latest numbers, economist Rubeela Farooqi of High Frequency Economics said in an analysis.
But despite the robust figures, she said the data has also been signaling "positive momentum in job growth and moderating wages".
To combat inflation and cool demand, the Fed hiked interest rates seven times last year including a series of steep, back-to-back increases before slowing its pace in December.
"In terms of Fed policy, while job growth remains solid and the unemployment rate is low, a deceleration in wages in December and the downward revision to November will be welcome news," she said.
This could open doors to a slower pace of rate increases in the coming months, she added.
Interest-sensitive sectors such as housing have slumped following the Fed's rate hikes, but other areas have proven more resilient and the labor market remains tight.
While the Fed has eased its pace of rate increases, there remain questions over how much higher rates have to go to bring inflation under control.