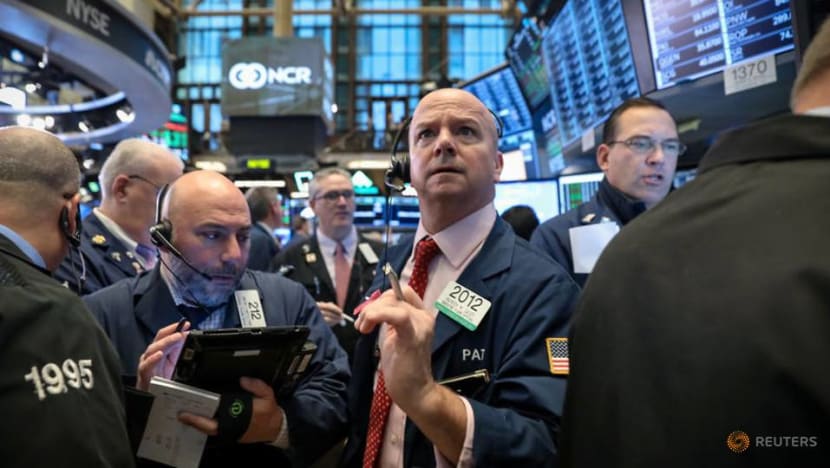 WASHINGTON: Wall Street eked out a split finish on Friday (Nov 16), reversing some earlier losses following hopeful comments on trade from US President Donald Trump.
Trump gave the major stock indices a bump in early afternoon, announcing that Beijing had made clear overtures toward resolving the US-China trade war so he might not need to impose yet more tariffs.
Stocks forged higher, wiping away losses from earlier in the day when Facebook and the semiconductors firms weighed on the market.
But due to a string of finishes in the red in prior sessions, the major indices finished the week substantially lower.
The benchmark Dow Jones Industrial Average gained 123.95 points (0.49 per cent), rising to 25,413.22, but finishing the week 2.2 per cent lower after a string of sell-offs earlier in the week.
The broader S&P 500 added 6.07 points (0.22 per cent) to 2,736.27 but finished the week 1.6 per cent lower.
But the Nasdaq, weighed down by losses in the tech sector, fell 11.16 points (0.15 per cent), closing at 7,247.87, 2.1 per cent lower for the week.
In New York, oil prices also ended lower for the sixth straight week but benchmark WTI crude was flat.
Exxon Mobil added one per cent while fellow Dow member Chevron grew 1.8 per cent.
"Oil and gas stocks are doing well, because oil prices are off their lows. We seem to have found a floor in that sector," Chris Low of FTN told AFP.
Low said comments earlier in the day from Federal Reserve Vice Chairman Richard Clarida could be seen as suggesting the central bank might be willing to pause its interest rate increases in 2019.
"That was a real eye-opener because the market has three additional rate hikes priced in, one this year, two next year," he said.
Investment bank Goldman Sachs added to losses, however, falling 0.8 per cent while Facebook sank another three per cent on worries it could face regulatory scrutiny after an unfavourable New York Times report on executive conduct.
Shares in chipmaker Nvidia dove 18.8 per cent after the company fell short of expectations on earnings and forward guidance.