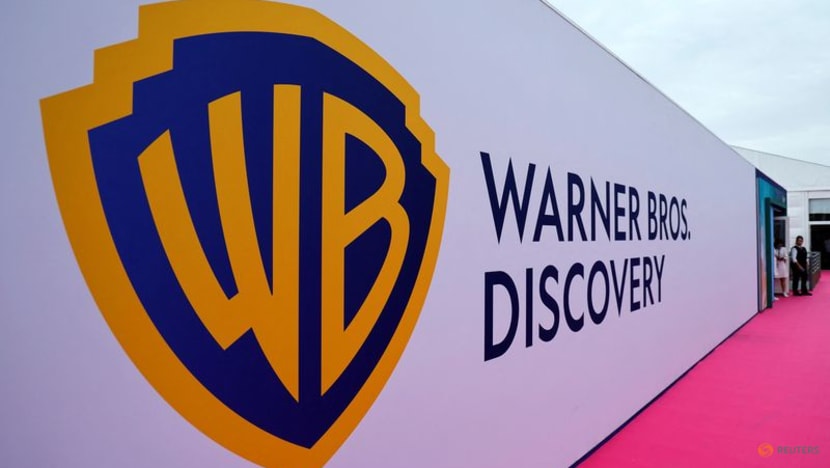 BURBANK, Calif. -Warner Bros Discovery Inc on Wednesday said it will launch on May 23 its long-awaited new streaming service, christened "Max", combining HBO Max's scripted entertainment with Discovery's reality shows.
The service will seek to expand its reach beyond devotees of HBO's acclaimed and edgy shows by incorporating unscripted fare and children's programming.
It also will mine the studio's rich content library to produce high-profile programming, including a new series based on the Harry Potter books by author J.K. Rowling, and another prequel to popular fantasy series "Game of Thrones."
Warner Bros, Walt Disney Co and other media companies are seeking to strike the right balance between spending on fresh programming to attract and retain subscribers and turning a profit.
Shares in Warner Bros Discovery closed down nearly 6 per cent, part of a broader decline in streaming stocks after critical remarks from renowned investor Warren Buffett.
"It's not really a very good business," Buffett said on CNBC television. While people working in entertainment "make lots of money, the shareholders really haven't done that great over time".
Buffett is an investor in Paramount Global, which dropped 3 per cent on Wednesday. Disney fell 2.5 per cent and Netflix was down 2 per cent.
The new "Max" service will serve as a test of CEO David Zaslav's ambition to create one of the world's leading streaming services by assembling a collection of disparate assets, from the Barefoot Contessa cooking show to Batman.
"This is our time, this is our chance," Zaslav said during a presentation held on the Warner studio lot in Burbank, California. "I feel like for our company, this is our rendezvous with destiny."
Prices for Max would range $9.99 a month for the ad-supported version to $19.99 a month for "Max Ultimate" for the ad-free tier with four concurrent streams. One tier would retain the current HBO Max pricing of $15.99 a month - a strategy that won praise from one media analyst.
"By keeping the pricing the same, except for the new premium tier, there's no reason for anybody to churn off," said Bank of America media analyst Jessica Reif Ehrlich. "For the same price you're getting multiples of content."
Zaslav said HBO's "one-of-a-kind storytelling" would bring subscribers to the service while Discovery's unscripted programming would keep them.
Warner Bros Discovery eliminated "HBO" from the name of the streaming service, which for some viewers connotes bespoke series but repels others.
Global streaming chief J.B. Perrette said, "HBO is HBO" and it "should not be pushed to the breaking point" by taking on a wide variety of content offered by HBO and Discovery.
"We look to go broader," Perrette said, "And we think we can compete with the biggest players in the space."
    The service will feature HBO content including multiple Emmy award-winning drama series "Succession" and hit video-game adaptation "The Last of Us."
NEW TITLES
It will also have several new titles based on popular franchises, including "The Penguin," a series based on the DC Comics villain, a new comedy series derived from the hit CBS show "The Big Bang Theory," and a new installment in the "Fixer Upper" home improvement franchise, "Fixer Upper: The Hotel."
CEO Zaslav has said Warner Bros films would enjoy a traditional theatrical release and reap box office proceeds before becoming available on the streaming service.
The opportunity to better capitalize on the streaming video revolution was one of the justifications for the merger of Discovery and WarnerMedia in 2022.  
    But by the time the deal closed in April last year, Wall Street's enthusiasm for streaming had begun to wane, as Netflix reported its first loss of subscribers in more than a decade. Investors began prioritizing profits over subscriber gains, ushering in a new frugality across Hollywood.
    Like other media companies, Warner Bros Discovery has yet to turn a profit on its HBO Max and Discovery+ streaming services, though the company has reduced losses from them. 
    It has set a subscriber goal of 130 million by 2025, well below Netflix's 231 million subscribers.