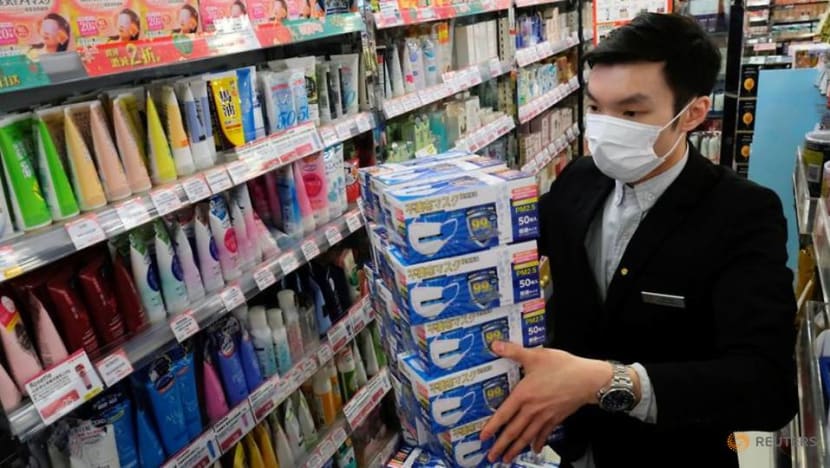 HONG KONG: The Hong Kong economy's first recession in a decade deepened in the fourth quarter of last year, weighed down by often violent anti-government protests and the US-China trade war, advanced estimates showed on Monday (Feb 3).
The data was released as Hong Kong began the Chinese New Year facing another economic crisis - the outbreak of a deadly new coronavirus strain which began on mainland China and is compounding Hong Kong's economic woes.
Last year was the worst for Hong Kong's growth since 2009, when the financial hub was hit hard by the global financial crash.
The crisis was initially sparked by the trade war between Beijing and Washington, hitting the export-heavy economy.
But the hard times were made worse by months of seething and often violent protests seeking greater democracy and police accountability.
Official figures released on Monday showed Hong Kong's gross domestic product shrank 1.2 per cent on-year for 2019.
The fourth quarter - which witnessed the worst violence between police and protesters - clocked a 2.9 per cent contraction, the third straight quarter of declines.
"The local social incidents with violence during the quarter took a further heavy toll on economic sentiment as well as consumption and tourism related activities," the government said in a statement.
"Total exports of goods continued to decline amid the difficult external environment, though at a somewhat narrower rate," it added.

Analysts predict an even worse first quarter in 2020, as measures to restrict cross-border mobility to fight the spread of a new coronavirus, which originated in mainland China deal a further blow to tourism, retail and other business.
Hong Kong, which has so far seen 15 confirmed cases of the virus, has taken measures to reduce the flow of visitors from China where the death toll has risen to 361. The city's retail and tourism sectors rely heavily on spenders from the Chinese mainland.
"The coronavirus is grabbing the headlines, but the protests haven't gone away," said Iris Pang, Greater China economist at ING, who expects the economy to contract by 4.5 per cent this year and return to mild growth in 2021 "if the virus is contained".
"Retail, catering, tourism, mass transportation are all suffering."
ANZ analysts predicted a 1.4 percentage point negative impact on Hong Kong's first quarter gross domestic product from the effects of the virus, making it the worst hit region in Asia outside mainland China.
Capital Economics expects the virus to shave off 2 percentage points off Hong Kong's first quarter growth.
Hong Kong - one of the world's most important financial hubs with total banking, fund and wealth management assets worth more than US$6 trillion - has pledged HK$35 billion (US$4.5 billion) in stimulus to prop up the economy. Further measures are expected in a budget announcement later in February.
Download our app or subscribe to our Telegram channel for the latest updates on the Wuhan virus outbreak: https://cna.asia/telegram