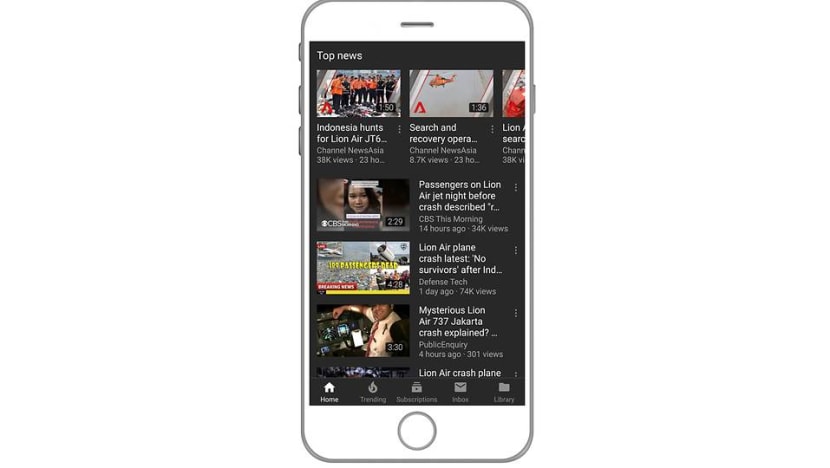 SINGAPORE: YouTube on Tuesday (Nov 13) announced the rollout of the Breaking News and Top News features to viewers in Singapore. It is part of YouTube's ongoing investment in product innovation to improve the news experience on the platform and make credible sources more readily accessible to users, the social media giant said.
When a breaking news event happens, the Breaking News shelf will highlight videos from news organisations about that event on the YouTube homepage. This way, viewers are proactively alerted to breaking news, YouTube said.

To make it easier to find quality news, a Top News shelf prominently highlights videos from credible news sources in search results. If a viewer searches for a particular news topic on YouTube, they will see a Top News shelf near the top of the results, featuring relevant videos from trusted sources. 

When a viewer watches videos from the Top News and Breaking News shelves, they will also then get suggestions from more credible sources in Up Next section, YouTube said. The credibility of sources are determined by raters around the world who help inform Google search rankings.

The features have already been launched in the US and are also available in Asian countries such as Japan, South Korea, the Philippines, Malaysia and India. 

"At YouTube, we're fully committed to help ensure people find quality content when they're searching for it. We're very excited to roll out these features in Singapore to provide a better experience to Singaporean users who come to YouTube every day to learn more about what is happening in the world," said Tim Katz, director of News Partnerships at YouTube.