From Cape Town to Tokyo, in a cup of coffee
With travel plans on hold, satiate your wanderlust with Nespresso's range of coffees inspired by coffee cultures in major cities around the world.
With borders remaining closed for the time being, many of us are turning to experiences in food and drinks as a means of recreating the wonder and excitement of exploring a new city.
After all, the same beverage – coffee – can take on different personalities all over the world, giving us a tantalising glimpse into the soul of a place. A sweet and milky long cup sipped on a sunlit afternoon in Buenos Aires is not the same as a black coffee served with cheesecake in a busy Tokyo cafe, but both are equally treasured memories of travel.
Coffee aficionados now have the opportunity to savour blends influenced by coffee cultures around the world from the comfort of their homes. The Nespresso World Explorations range showcases Lungo blends inspired by the coffee culture in six iconic cities: Cape Town, Stockholm, Tokyo, Vienna, Shanghai and Buenos Aires. The Lungo uses expresso extraction with higher pressure to create a longer cup. The end result – a longer coffee that can be very mild but also of a high intensity and body, commonly consumed in many countries.
COFFEE CULTURE-HOPPING, FROM CITY TO CITY
Buckle up, java explorers! For a multifaceted sensorial experience, join us on a journey around the world and get up-close-and-personal with the inspiration and different taste profiles of six coffees in the Nespresso World Explorations range, no passports needed.
Sophisticated and naturally sweetened is the preferred style of brew in Tokyo, where coffee is perfected in trendy cafes located in up-and-coming neighbourhoods like Omotesando and Daikanyama. Nespresso's Tokyo Vivalto Lungo gives a nod to the refinement of Japanese culture with elegant, floral notes and a faint hint of acidity. Drink it like a true local: Extract your long black cup up to 150ml and take time to savour its aroma in a moment of calm and stillness, transporting yourself to one of the world's most bustling metropolises.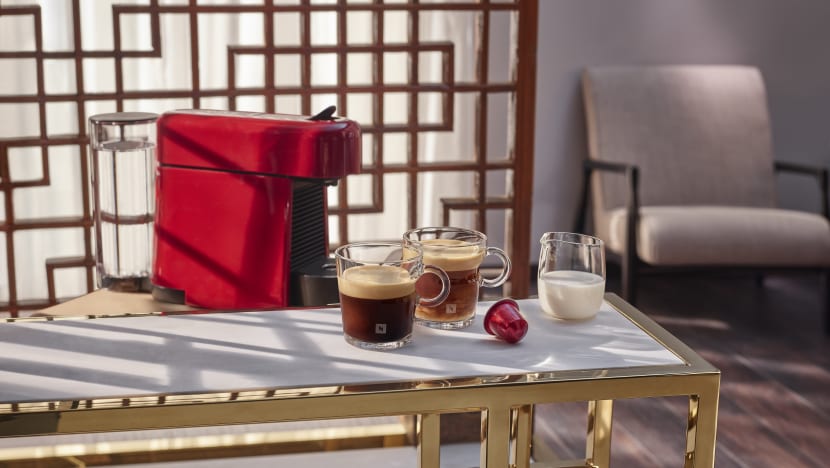 While tea has dominated Chinese culture, trendy and forward-looking cities like Shanghai are eager to experiment with new flavours. With Shanghai's ever-evolving coffee culture, you'll find everything from intense dark blends to milder, sweeter brews in the city's burgeoning coffee scene. On mornings when you have to get up and running, the Shanghai Lungo – one of the two new coffees in the World Explorations range – offers up berry notes and fine acidity in a lightly-roasted blend, resulting in a fruity, bright and distinctive taste profile. Lengthen the Shanghai Lungo with a decadent splash of cream in a to-go cup, bringing a slice of Shanghai dynamism as you go about your day.
Cape Town's coffee culture has incorporated the intensity of exotic Asian coffee blends, with South Africa having been an important port of call on ancient trade routes. To modern-day tastebuds, Nespresso's Cape Town Envivo Lungo packs a full-bodied punch with bitter notes and a woodsy aroma – and is easily one of their most intense Lungos. Drink it like how a native to the city would and add a splash of milk to the long cup to enhance the silky texture of the Cape Town Envivo Lungo.
Fika culture is big in Stockholm, which translates to making time to partake in coffee and cake with family, friends and co-workers. A deep, sweet cup with malty toasted notes and lively bitterness, the Stockholm Fortisso Lungo makes the perfect accompaniment for a congenial fika session with freshly baked cinnamon rolls over meaningful conversation and even better company. On a rainy weekend, the Stockholm Fortissio Lungo's cosy profile feels like a hug in a mug that warms from within.
The influences of Spanish and Italian immigrants have long been woven into the culture of Buenos Aires, Argentina – home of passionate dances like the tango, and desserts sweetened by dulce de leche, or caramelised condensed milk. Reminiscent of the joie de vivre embodied by locals, the city's inhabitants prefer their coffee sweet and milky, best enjoyed in the company of friends. The other new cup from Nespresso World Explorations range, the Buenos Aires Lungo delivers distinct cereal and sweet popcorn notes – and an invitation to luxuriate over a smooth, long cup on a balmy afternoon.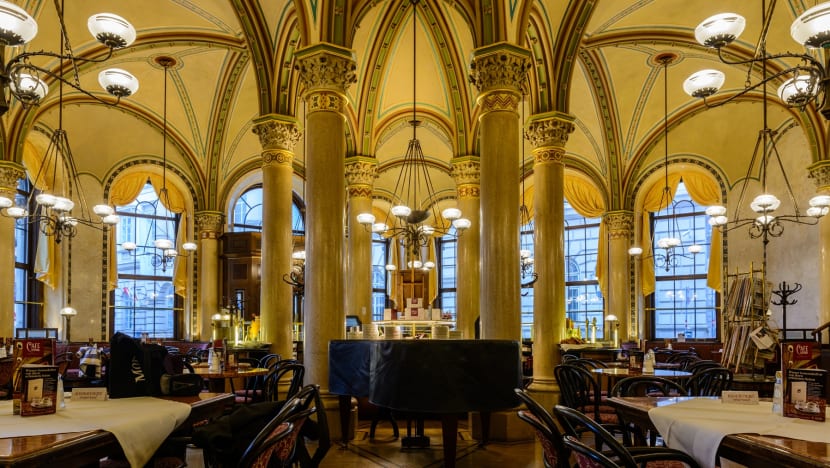 Over in Vienna, the locals embrace Kaffeeklatsch, a gathering of family and friends over coffee, cake and mountains of whipped cream. Outside home, they head to centuries-old coffeehouses, which were among the world's earliest and most elegant. Black-and-white clad waiters there serve smooth, balanced brews and slices of sachertorte – rich chocolate cake sandwiching apricot jam – to a background of tinkling piano music. While coffeehouses match their dizzying variety of confections with an equally large number of coffee recipes, Nespresso's Vienna Linizio Lungo deftly captures the classic Viennese palate with its malty, aromatic notes. Top up your Lungo with hot water for a 150ml cup, best enjoyed with cake; this match made in coffee heaven is a reflection of the sweetness of life's precious moments.
GLOBE-TROTTING DISHES, INSPIRED BY CITIES
For a complete gastronomic experience, Nespresso has collaborated with six chefs, each curating a menu inspired by a city from the Nespresso World Explorations range. Enjoy a tempting array of coffee-inspired dishes from Nespresso partners Ola Cocina Del Mar, Terra Tokyo Italian, Summer Pavilion, Salted & Hung, Vue, and The Capitol Kempinski.
Dine at these establishments and share your experience by tagging Nespresso and the partner restaurant on Facebook or Instagram to receive a special surprise from Nespresso. In addition, till Mar 31, purchase any World Explorations 30 Capsules Assortment to stand a chance to win a dining experience at the featured restaurant of the week in the Nespresso lucky draw.
The Nespresso World Explorations range can be enjoyed – along with a variety of other expertly-curated flavours – at the touch of a button with the Nespresso Essenza Plus machine, which delivers coffee in four sizes, from an espresso to an Americano. Enjoy up to 15 per cent off selected Nespresso machines and an additional S$30 off with the purchase of 50 capsules, till Apr 7 or while stocks last.
Visit Nespresso for details or head to your nearest Nespresso Boutique at ION Orchard, Takashimaya, Raffles City and VivoCity to learn more about Nespresso machines and the World Explorations coffee range. You can also follow the World Explorations journey on Instagram @nespresso.sg.