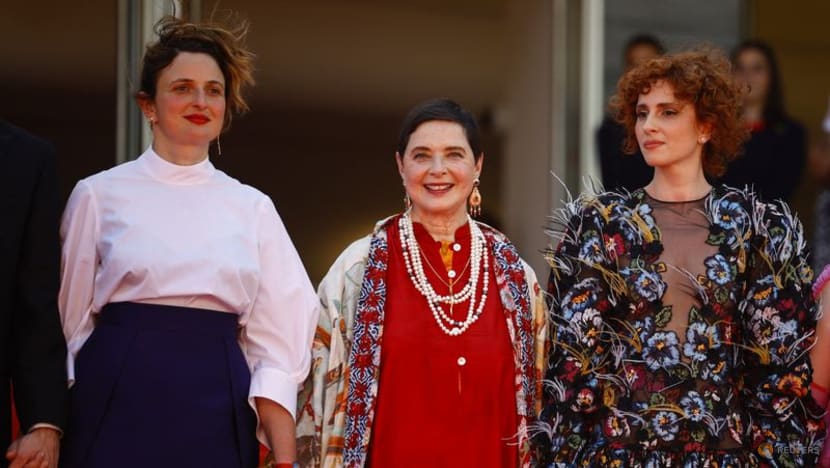 CANNES : Film legend Isabella Rossellini graced the Cannes Film Festival's red carpet on Friday for the premiere of Italian drama "La Chimera," director Alice Rohrwacher's third attempt to take home the top prize against 20 other competitors this year.
British actor Josh O'Connor, who played Prince Charles in "The Crown," stars as Arthur, an English-speaking archaeologist who gets involved with a group of ancient grave robbers.
Rossellini plays his girlfriend's mother, while Brazilian actor Carol Duarte is Arthur's new love interest, Italia.
Set in the 1980s, "La Chimera" follows the ups and down of Arthur and the grave robbers, known as tombarola, as they look for ancient tombs with any antiques they can sell illicitly.
"Where I grew up it was common to hear stories of secret finds, clandestine digs and mysterious adventures," the Italian director said on the film's website. "You only had to stay at the bar until late at night or stop at a country inn to hear about so-and-so who'd uncovered a Villanovan tomb with his tractor."
The film is shot with three film formats - 35 mm, Super16 and 16mm - to give different impressions based on the scene.
Rohrwacher is one of a record seven female directors looking to win the Palme d'Or at the closing ceremony on Saturday night.
She made a name for herself with her 2014 entry for the prize, "The Wonders," followed by 2018's "Happy as Lazzaro."
"My jaw dropped when I actually saw her talent," Rossellini said in an interview with The Hollywood Reporter this week.
"I was impressed by the way she takes a personal approach without departing from the tradition of the great Italian masters," added the 70-year-old Italian-American actor.
Critics were enchanted by the film, with Britain's The Guardian newspaper giving it five out of five stars.