China brings casino boom to Cambodian town – but doom to local businesses?
The new season of The New Silk Road looks at how Chinese money is changing Sihanoukville and Phnom Penh, from the glitz and glamour, jobs and construction boom to the sudden imbalance, animosity and anxiety.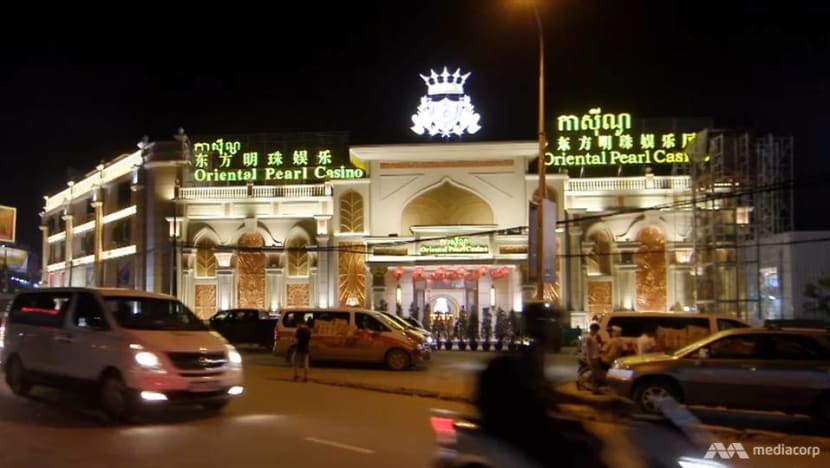 CAMBODIA: It used to be a sleepy town in south-western Cambodia, popular with backpackers for its beautiful beaches.
But in the past two years, Sihanoukville has seen nearly three dozen Chinese-run casinos spring up, with another 70 under construction – all in an area that is a tenth of the size of Singapore.
Thanks to China's Belt and Road initiative, this coastal town has been reshaped into a casino hub – with tourism numbers, foreign investment and the economy all booming.
But not everyone is happy with the rapid development.
Restaurant owner Vuth Ung lamented how his business has suffered, as Chinese tourists and investors prefer to dine in the newly opened Chinese-run restaurants. "All their income they want to give back to the Chinese people," he complained.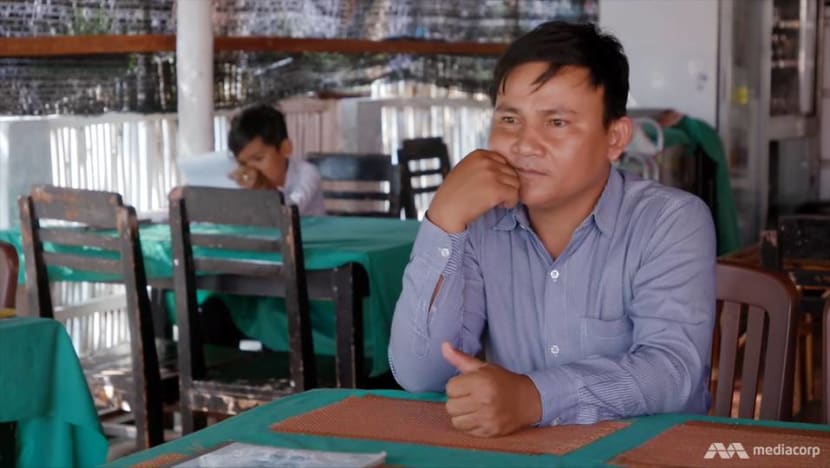 Chinese investment has transformed Sihanoukville into a mini Macau, with not only casino resorts but also industrial parks, creating jobs for the local community.
But in a town being overrun by glitz and glamour, local businesses are struggling to stay in the game, as the programme The New Silk Road discovers. (Watch the series here.)
EVICTIONS, CRIME ON THE RISE
Hundreds of family-owned businesses have put up the shutters in the past year. Many were evicted because the landlords preferred to lease properties to Chinese businessmen, who can afford to pay up to five times more.
To make matters worse, local businesses have lost their traditional customer base: Western tourists who used to flock there for the sun, sand and sea.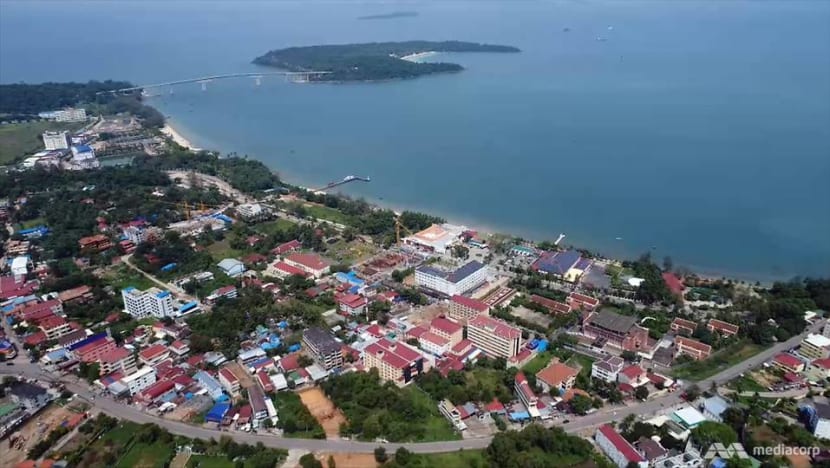 The influx of Chinese tourists has pushed hotel prices to almost triple what they once were. Last year, there were some 120,000 Chinese visitors, four times as many as the previous year.
So Western travellers with lower budgets have stopped visiting. The impact on local businessmen and restaurateurs like Mr Ung has been profound.
Two years ago, he was running one of Sihanoukville's most popular restaurants; today, it is empty, and he blames the Chinese. "Western people – very few, very few. They don't come any more," he said.
Across the road, Mr Liu Hu, who owns one of the many Chinese eateries in town, specialises in Shanxi cuisine, which is less sour and less sweet than local Khmer dishes.
"Visitors from certain areas in China prefer milder flavours, while others might prefer spicy food, so they aren't used to the taste of local food," he said. "Now I have customers from different countries."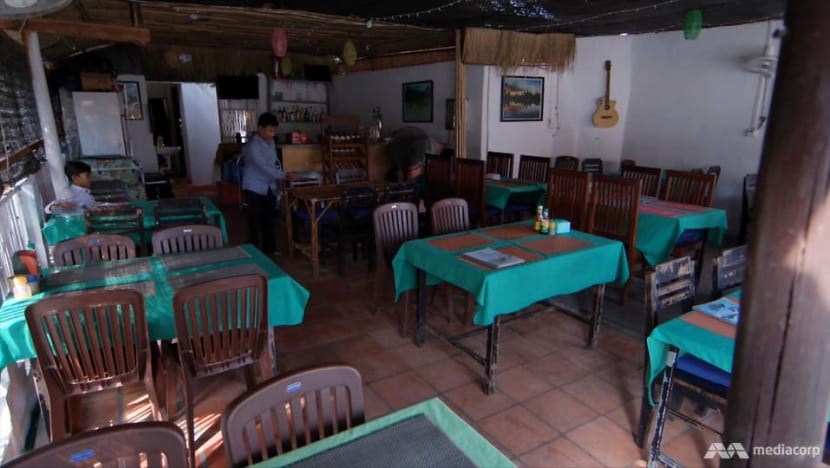 According to figures this year from the Ministry of Interior, there are about 210,000 Chinese nationals living in Cambodia, compared with just over 100,000 last year. Of these, more than 78,000 are living in Sihanoukville Province.
The crime rate has also risen. Provincial governor Yun Min has warned that the foreign presence has given the opportunity "for Chinese who are part of the mafia to do criminal (activities) and kidnap the Chinese investors", creating an "insecure environment".
Dr Mey Kalyan from the Royal University of Phnom Penh, who is a senior adviser to the Supreme National Economic Council, said the pace of development has been too fast.
"It creates imbalance in the system … some animosity (and) some concerns among the local people," he said, adding that many Cambodians feel that their country has gone to the foreigners. "I don't think it's a good trend.
"I don't know the measures to be taken, but I'm sure, if necessary, in Sihanoukville and everywhere, the government will have to take action in order to maintain stability."
He cautioned, however, that Cambodia must deal with China carefully because of bilateral relations. "We have to work with the Chinese government on how we mitigate the negative aspects."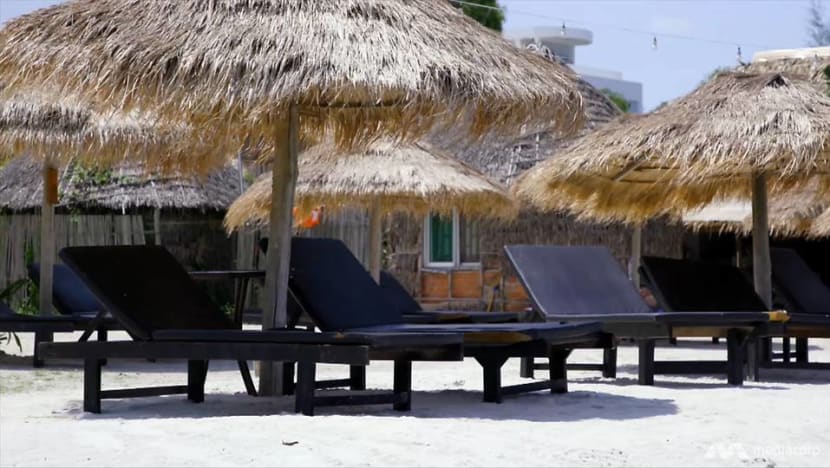 MORE JOB OPPORTUNITIES
On the other hand, there are benefits from Chinese money flowing into Sihanoukville in the form of job opportunities. Attracted by the casinos' salary and bonus packages, many locals have moved to the growing port city from the rural heartlands.
One of the newest casinos – with 30 tables and 560 staff, of which 95 per cent are locals – is Jin Bei Casino and Hotel, run by chief executive officer Benson Tan, formerly a director at Singapore's Marina Bay Sands.
He believes that without Beijing's role in the infrastructure investments, Sihanoukville's economic growth would be set back by five to 10 years.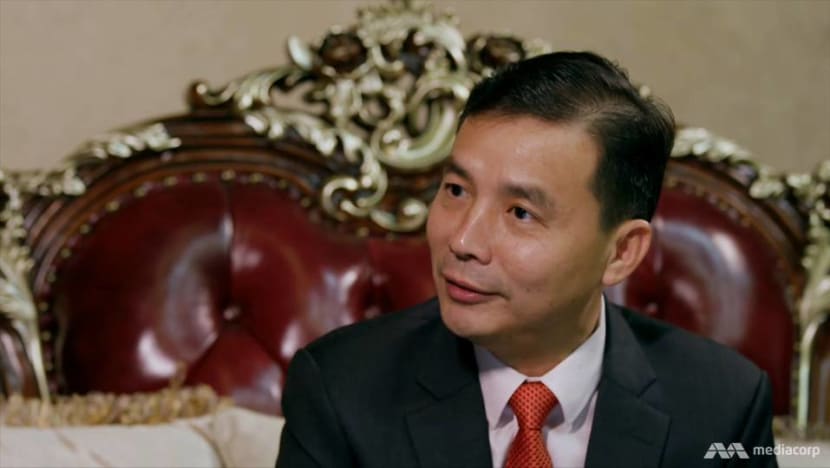 He cited the proposed expressway connecting the city to the capital Phnom Penh, which would shorten the travelling time to two and a half hours.
"This would bring millions of visitors (internationally and from the capital) to Sihanoukville. I think, by then, we can attract a lot of international players to this location," he said.
Croupier Lim Huey Leng is one of those who decided to seek his fortune in this boom town. And the Mandarin classes he took in high school has helped greatly.
"I feel very good and am satisfied with my work here because they provide us with free housing. They also provide food for us," he said. "We have opportunities to advance in our careers. We have a future working here."
The new money is also transforming the city into an investment hub for manufacturing.
The tax-free Sihanoukville Special Economic Zone (SSEZ), the country's biggest industrial park, is growing into one of Indochina's largest special economic zones – at more than 1,100 hectares – and is being hailed as a pillar of Sino-Cambodian co-operation.
In addition to offices and residential buildings, it houses around 100 Chinese-owned factories, in industries such as textiles and hardware manufacturing.
Take, for example, Chinese company Hongdou International, which makes clothes for the likes of Celio, Mango and Zara: Its 850-strong workforce is mostly Cambodian.
Deputy general manager Liu Lianchi said it set up operations in the SSEZ because of the two countries' good relationship and because the city's airport and deepwater port are nearby.
"It's very convenient for us to import and export goods," he said, adding that the local community has also reaped the benefits of working in the factory.
"For example, two years ago, only 11 of our staff owned cars. Now, more than 110 of our staff own cars … By working here, many employees have seen an improvement in their standard of living."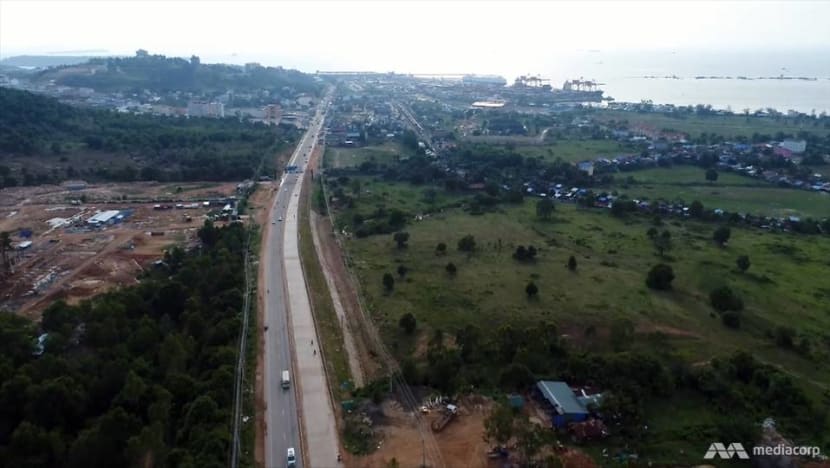 MONEY FLOWING TO PHNOM PENH
Although Sihanoukville remains a focal point for Chinese investment in Cambodia, the inflow of money is far from being localised. Beijing has pledged billions of dollars' worth of infrastructure projects, and in Cambodia's capital, Chinese-owned condominiums are rapidly being built.
Until recently, Phnom Penh used to be a low-rise city, but a construction boom is altering the cityscape as buildings are pushed higher into its skies.
Likewise, property prices there used to be low, pointed out Cambodian Valuers and Estate Agents Association president Kim Heang. And then the Chinese arrived and started their building projects.
"In some areas, the land price increased two to five times within a year. So those who own land get the benefits from the Chinese investors. They're happy," he said.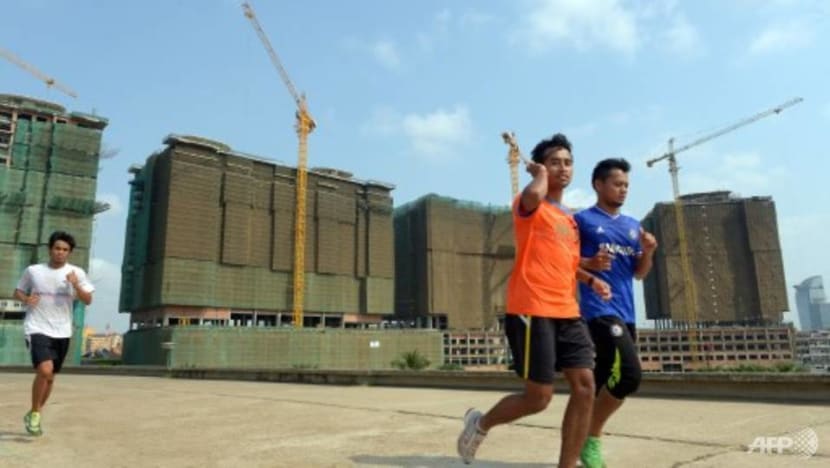 It is not just money that China has contributed to Cambodia.
When the United States and the European Union threatened to slap sanctions on Cambodia following the arrest of its opposition leader and his party's dissolution last year, China voiced support for its ally's efforts to pursue its own development path.
Dr Kalyan highlighted the importance of Chinese assistance in Cambodia in terms of "stability to help us, otherwise we have a problem".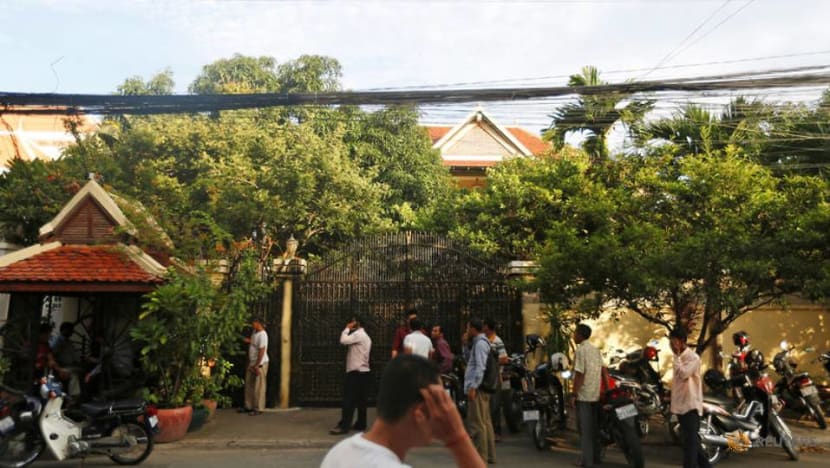 Some local media have already seized the opportunity created by the Belt and Road initiative. A case in point is Fresh News, an online news platform; it recently launched a Mandarin edition as part of a revamp.
Its co-founder Lim Chea Vutha said the platform now has 2.5 million subscribers, which include Chinese government officials, expatriates and businessmen. And it is known for promoting China's policies and investments.
"I support China's One Belt, One Road policy because it improves relationships between superpower China and countries in Asia and around the world. By expanding trade, it has made Cambodia more developed," said Mr Lim.
"As a citizen, I support Chinese investment in Cambodia … (China) doesn't seek to destroy Cambodia."
Watch the fourth season of The New Silk Road here.