Young designer invents kitchenware for the blind, but struggles to bring it to market
From a knife with a safety guard to a chopping board with a side tray, the utensils Kevin Chiam has developed could be a help to the visually impaired – if he can resolve one problem.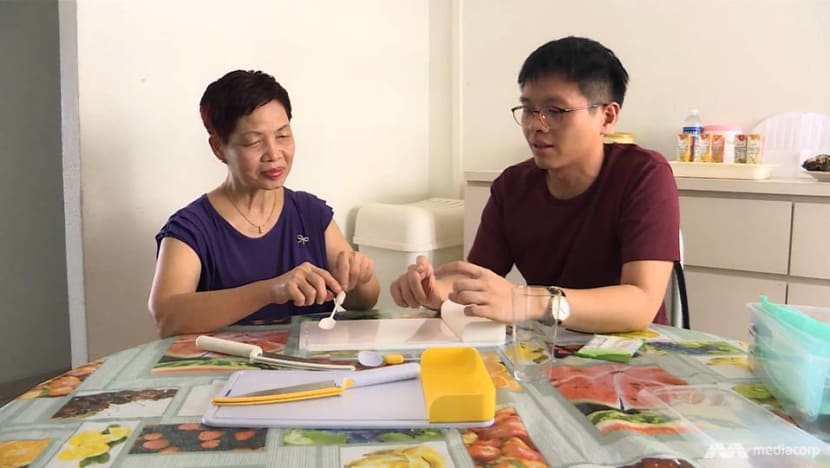 SINGAPORE: While volunteering at the Singapore Association of the Visually Handicapped (SAVH), Mr Kevin Chiam was puzzled by the numerous scars on the hands and arms of one of its members, Ms Rosie Wong.
When he saw that this was not uncommon among his other visually impaired friends, he decided to ask her why. Her answer started him on a journey that could yet make quite an impact on the blind community.
"It's really because … when they're cooking, just cutting a vegetable like a tomato (can injure them)," he related.
"I realised that cooking was one of the more challenging tasks (for them) ... There's this fear of getting cut, injured or scalded by hot water or hot surfaces."
It was enough to motivate the then undergraduate to design a special set of kitchen utensils called Folks – including a knife, a chopping board and a stove ring – to protect the visually impaired from injuries when they prepare their meals.
His kitchenware has already helped Ms Wong. However, despite his best efforts to put it on the market to help this community, he has been unable to do so because of a lack of funding and availability of manufacturers here.
The 26-year-old reckoned that he will need at least S$40,000 in capital to produce it and bring it to market – the "biggest leap for any designer", he told Made in Singapore, a series about local inventors.
"The responses (from companies) were definitely constructive," he said. "However, in most of these conversations, the capability to manufacture was a hurdle that's hard to cross."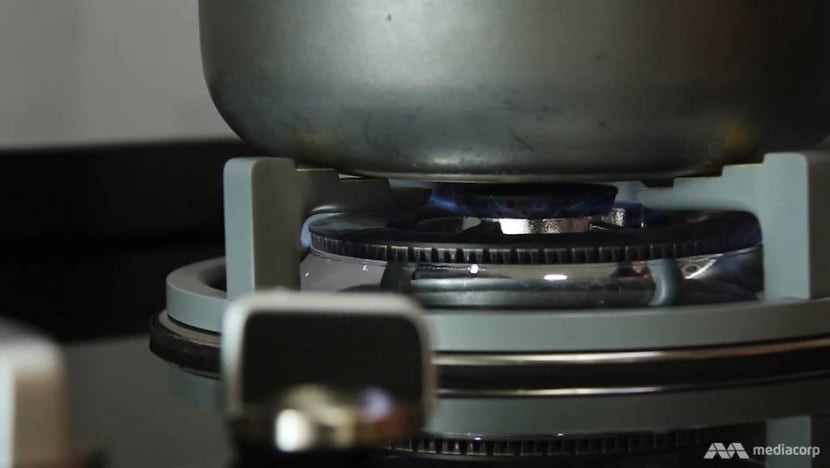 DESIGN 'CAN EMPOWER PEOPLE'
Mr Chiam has had an interest in arts and crafts since primary school; he loved drawing and painting, and later decided to pursue a diploma in product and industrial design from Temasek Polytechnic.
"I found that design was the closest (thing) there was to art because it's a combination of art and … achieving something. You can solve problems, and you can help people," he said.
Today, he is a prolific inventor, having designed some 40 different projects, with a quarter of them launched for the market.
Four of his projects cater for those with special needs or the elderly. None of these, however, have been fully commercialised yet, mainly because of the limitations of the time and finances required to "really see the entire project through".
"Most of the projects are at the stage where I'm ready to manufacture but they haven't been launched," he said. "I need a little bit more time to test, and also the money to push it through production."
It was at university, where he was exposed to a number of volunteering programmes, such as delivering food to seniors and fetching them to their appointments, when he thought of doing more with his knowledge of product design.
"Design is a very versatile tool that can empower people," said the graduate in industrial design.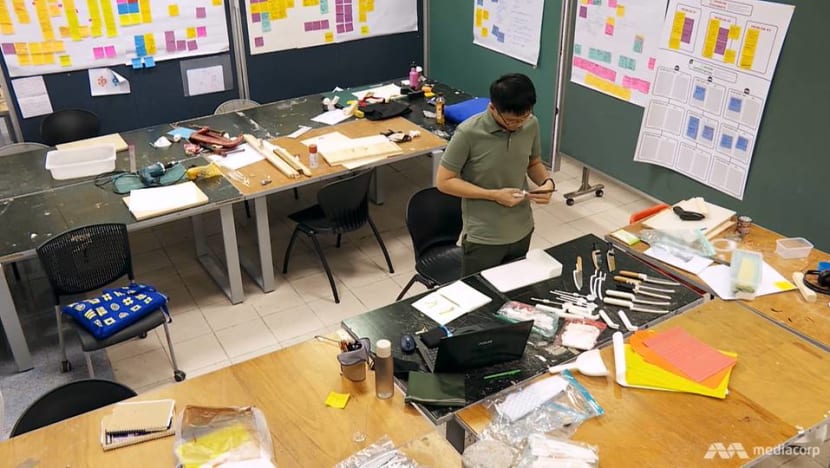 For his final-year project at the National University of Singapore, he approached the SAVH, to see how he could help the visually impaired in their homes.
"I wanted to design something that was considerate to them, yet at the same time, something that was helpful and could impact their lives on a day-to-day basis. So that started the conversations with them," he said.
SERVING UP A SLICE OF HELP
After he met Ms Wong, she gave him "a lot of insights" into what he could do.
And when he visited and observed her over a span of a day, he saw that she spent "a significant amount of time" preparing her meals, using many kitchen utensils that were unsuitable for the visually impaired.
The knife is especially challenging to use – and injurious – when one is unable to see the blade and the ingredients. That is why some of her friends "won't do any cooking", she said.
So Mr Chiam designed a set of five assistive tools for meal preparations. This included a knife with a retractable guard, which protects one's fingers from the blade while one is cutting the ingredients.
The second product was a chopping board with a side tray that collects the chopped ingredients, making it easier for the user to transfer the food to a pot without spillage.
Another product was a teaspoon with an attached float that rises with the height of any liquid being poured into a cup.
Previously, Ms Wong had to place a finger or thumb inside to ascertain when to stop pouring, which may mean getting scalded in the process if the liquid is hot. She said:
Kevin was the only one who really took the trouble … to observe how I did things.
DESIGNING FOR SOCIAL IMPACT
Mr Chiam said he wanted to come up with a line of products that would motivate the potential end users to cook – one that would not be expensive so that "people in low-income settings can enjoy the kitchen".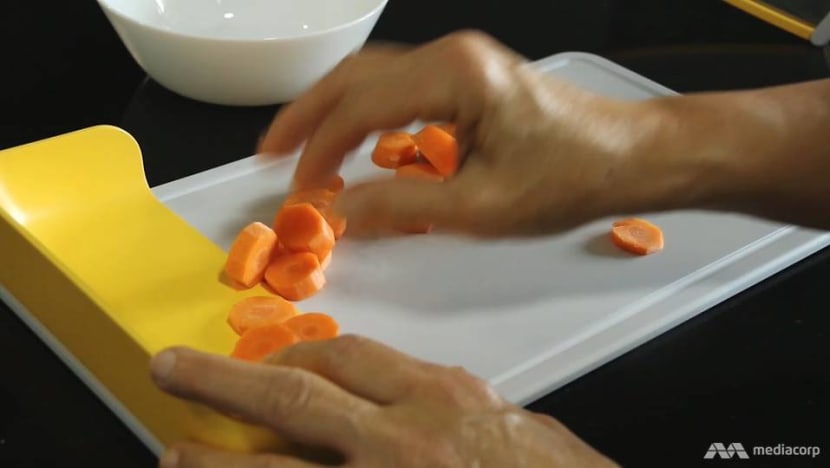 He has noticed a trend towards designing for social impact, whereby designers look at providing value and service for the less fortunate with products that can improve lives.
"We grew up in a very developed country, and we're financially stable. That's when people start to see how we can give back to society and how we can do more," he said.
"I'm very interested to see how much more I can contribute in this area."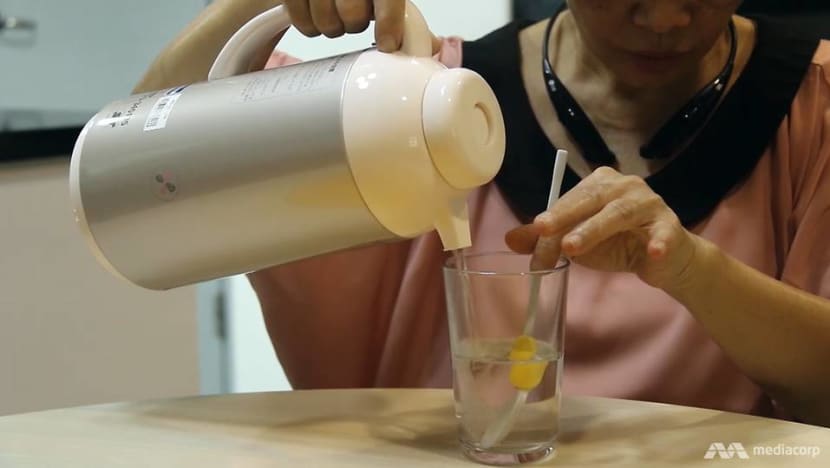 He is now exploring the idea of licensing Folks to companies or individuals who can take ownership of the project and develop it.
Another option is to obtain grants from organisations like the Tote Board, which he said is supportive of social entrepreneurs. Either way, the project is about "making a statement as a designer to say we too can have an impact".
"That's what seeded this project – this intention of trying to help the less fortunate or people who really need the help," he said.
While he is now in London doing a double master's degree in Innovation Design Engineering, he said he will continue to work on Folks and look for development opportunities.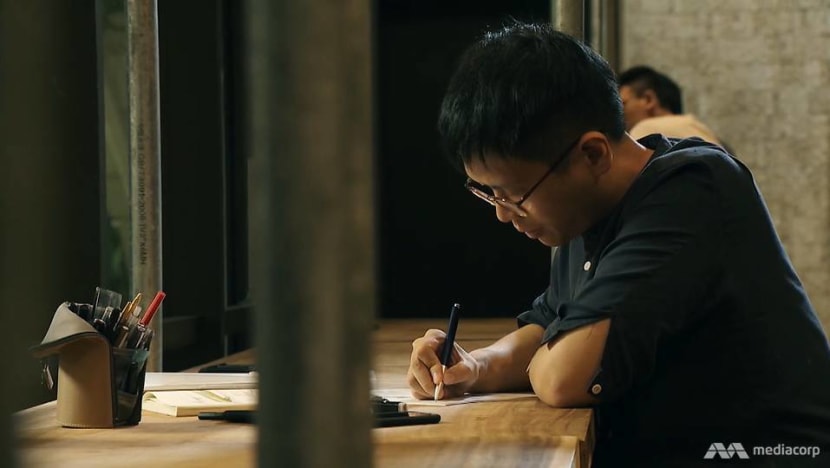 "It's my humble wish that what I design is able to help the blind community gain some confidence in doing a very simple task," he added.
"I hope that I can give that little confidence and the morale booster they need, not just in that aspect but also the rest of their lives."
The series Made in Singapore tells the stories of eight inventors and their inventions. Watch it here. And read about the serial entrepreneur who kept failing until he got a lucky break.