Should parents worry if their child is too short?
Concerned parents in Singapore are opting to boost their children's height in a number of ways, from hormone injections to an egg a day – some less reliable than others – as Talking Point discovers.
SINGAPORE: Having a twin means endless comparisons, and it is worse when there is a disparity in height. Hafiz Mohd Taufik, for example, is seven centimetres shorter than his twin brother Hakim.
At 139cm tall, this 12-year-old is also shorter than most boys his age; he is in the bottom 10th percentile. Even his younger 10-year-old brother is catching up with him. And Hafiz is unhappy with the situation.
"I feel that I should be taller," he said. "(When) I go to secondary school … I'll never get a girlfriend."
He has sometimes been teased, bullied and excluded when he plays sports - and is so affected by his height that his parents have let him start on a growth hormone treatment, which is both expensive and painful.
In fact, growth is of concern to many parents here. Of those surveyed in June by Abbott and the Singapore Nutrition and Dietetics Association, 42 per cent were concerned about whether their children were growing less than others of the same age.
Just over 1,000 parents with children aged two to six were asked about their knowledge of expected annual height and weight increments.
And when height becomes an issue, some parents are going to great lengths – including growth hormone injections – to add inches to their children's height, as the programme Talking Point discovers. (Watch the episode here.)

NIGHTLY INJECTIONS
In the case of Hafiz, who has been shorter than his twin brother since the age of five, he went for a series of X-rays when he was around 10.
And it was established that his bone age was at least two years younger than his real age, said his parents. This means his body would be smaller than his actual age.
While this is common, and most children would catch up with their peers when they enter puberty, Hafiz could not wait any longer.
The hormone injections now being administered to him every night stimulate the liver to produce IGF-1, a growth-related protein.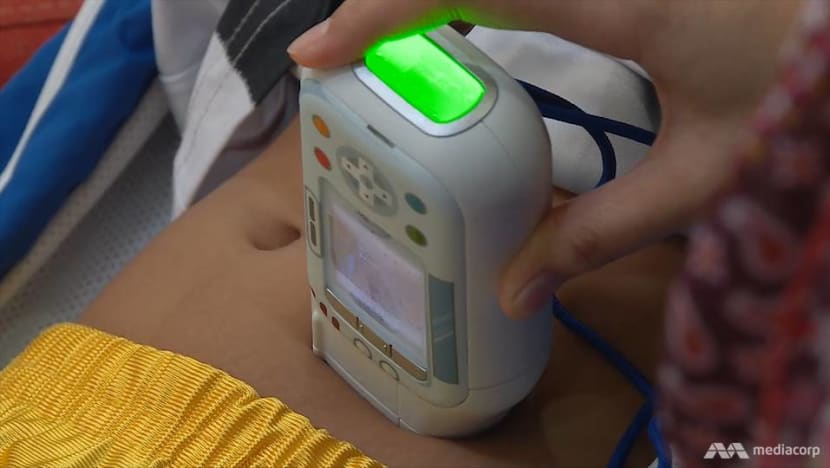 "(It) looks as if he's very keen," said his father Mohd Taufik Saydeh. "He's the one who said, 'I want, I want, okay let's do it.'"
Since the injections started three months ago, Hafiz has grown by 1cm – slow progress that costs the family more than S$1,000 a month.
Asked if it was worth it, mother Norhayati Mohd Ali said yes because she could "see the effect". But her son is not optimistic, even though he was initially excited.
"(I have) no hopes because I know it won't work. My parents (will be) wasting money for nothing," he sighed.
FEW GENUINE MEDICAL CASES
Dr Andrew Sng, an associate consultant specialising in child development at the National University Hospital's Division of Paediatric Endocrinology, has seen an increase of about 20 per cent in the number of referrals for height-related issues since last year.
A quarter of these parents come on their own accord.
This could be because when parents compare their children with others and find that theirs is the shortest in class, they would consult a doctor to find out if anything is wrong, said Dr Sng.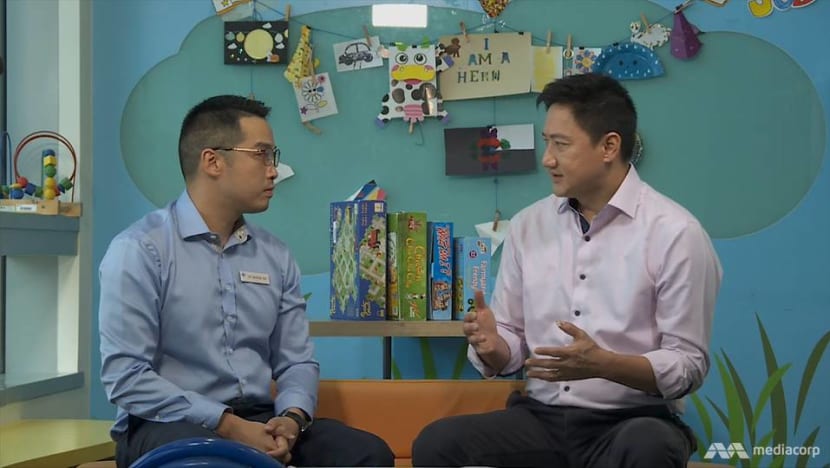 But how many of them have a genuine medical issue? "From my experience, it's very rare," he said.
Height is measured as a variable … and it's a diverse variable. And any child who is actually among the third to the 97th percentile is considered normal.
This means a child who falls below the third percentile would be deemed short. But this is a statistical definition and "by no means implies that this child has an illness", he added.
Factors such as genetics, poor nutrition and a deficiency in certain hormones can affect a child's growth, said senior consultant Loke Kah Yin, the head of paediatric endocrinology at the NUH, in a TODAY report last year.
According to the same report, some one in 3,500 children do not produce enough of the growth hormone for normal development – a condition known as growth hormone deficiency.
But generally, if a child is growing at least 4cm to 6cm a year, there should be little cause for concern, explained Dr Sng.
HORMONE TREATMENT NOT FOR ALL
Medical issues aside, there can be a stigma to being short. "People will definitely underestimate you," said mother Edwina Tan, who is short herself and whose nine-year-old son Grayden, at 121cm, is the shortest in class. At birth, he was within the third percentile in the growth chart.
Based on national statistics, the average height of a Singaporean child at his age is 130cm. But to help him punch above his weight – or height – Grayden has been learning Chinese martial arts since he was three.
Said his mother: "I concentrated a lot on building his self-esteem … and not allowing him to feel that his self-worth is based solely on his height, just so he doesn't feel that being short makes him any less capable than his friends."
While some parents may opt for growth hormone treatment, it does not work for everyone. And there are side effects.
WATCH: Is being short a  problem? (2:53)
NUH paediatric endocrinology consultant Yvonne Lim, who has seen the number of children taking hormone injections double over the past four years, said this treatment is likely to work if a child is already lacking in the growth hormone.
"Then there'll be a dramatic improvement in the height gain," she added.
"However, there's this group of children (with) what we call 'idiopathic short stature'. That means the underlying cause of the short stature is not known … So in this group of children, the growth hormone treatment is (just) an option."
Studies have shown that with this treatment, they can grow only about 3.5cm to 7.5cm, while the transient side effects include water retention, leg swelling and headaches. It can also increase the risks of scoliosis and diabetes.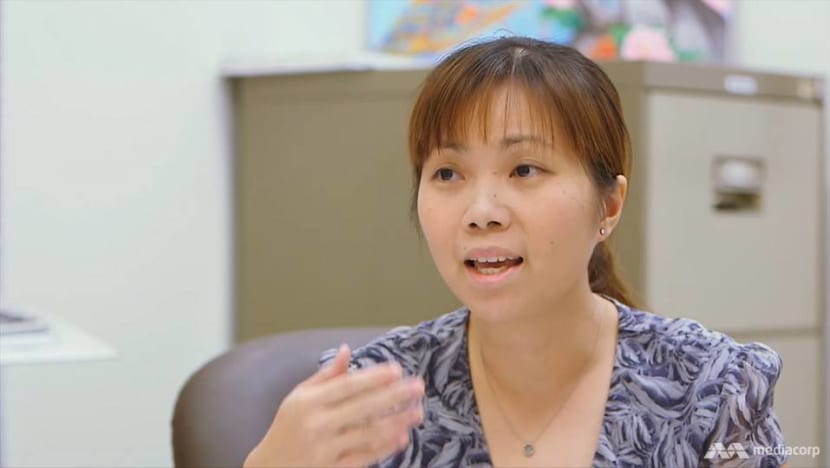 PEANUT SOUP SOLUTION?
When short stature does become a big issue, some parents may also resort to other measures. These include feeding their children an egg a day and giving them less plant-based milk but more dried fruits and peanuts.
So are these facts or myths?
Dr Low Yen Ling, the director of research and development at the Abbott Nutrition Asia-Pacific Centre, said that when it came to eggs, there is scientific evidence that such consumption "can help to improve the height of young children".
"This is most likely because it's a nutritious food, which provides high-quality protein, and it also has a variety of vitamins and minerals," she said. "So an egg a day is a good thing … from a nutrition standpoint."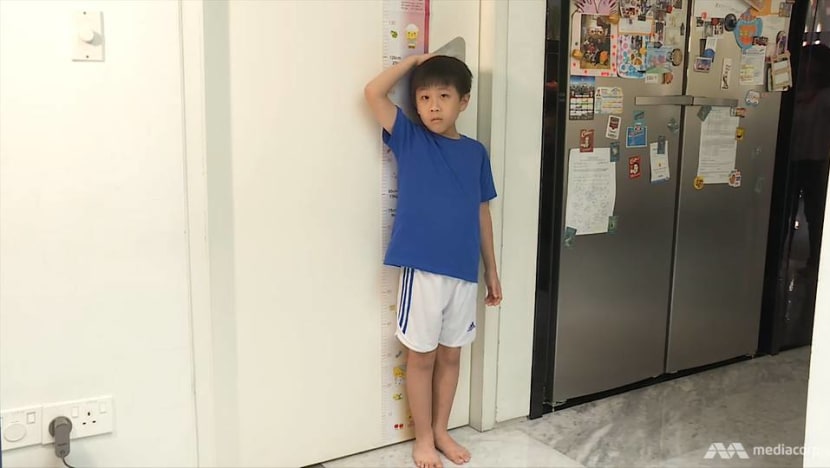 Cow's milk may be better than plant-based milk because plant-based protein tends to be lower in quality, added Dr Low.
As for eating different kinds of peanuts, or peanut root soup, to help children grow taller, it is a myth. "This is a traditional belief, but there's no scientific evidence that drinking peanut root soup would help," she said.
Watch this episode of Talking Point here. New episodes on Channel 5 every Thursday night.