My life after SIA: I went from 'useless', to picking up skills that got me back on my feet
When COVID-19 struck, and his career plans A and B fell through, Daniel Tan was forced to figure out a Plan C – by taking courses while hunting for a job again, with a support grant tiding him over.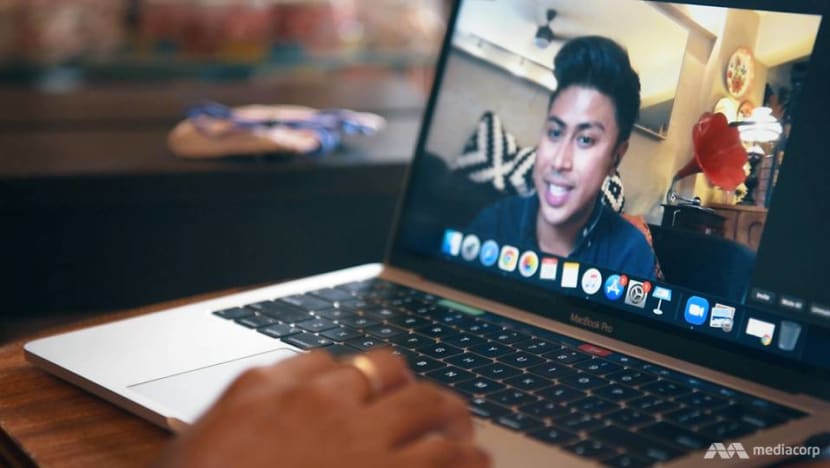 SINGAPORE: As lemons go, the coronavirus pandemic dealt Daniel Tan a sour bunch.
He was enjoying his job as a flight steward with Singapore Airlines (SIA), a literally high-flying career he saw himself in for a "long time" to come.
But as more and more flights got grounded as the pandemic took hold, he made the difficult, if pragmatic, decision to leave for another opportunity. The sight of empty cabins in February and March gave him a foreboding that it "wouldn't be feasible" to stay in this job for the next two years.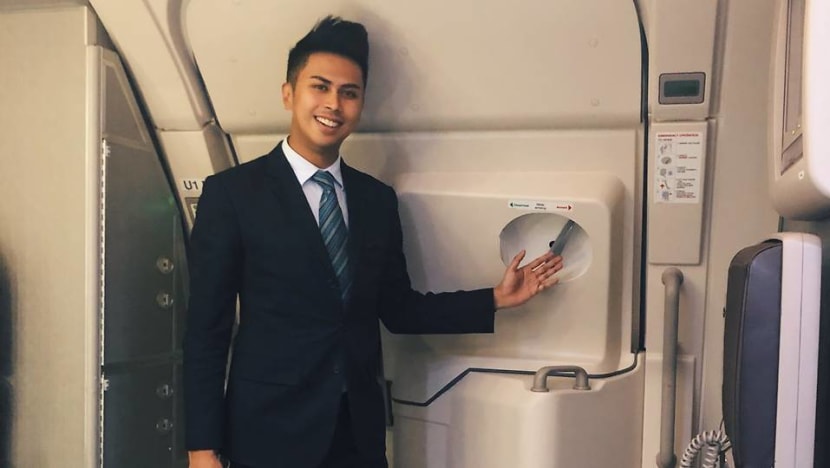 And so, in April, he took a "leap of faith" and quit his job of seven years to join Airbnb in a role that was new to him - as a social media specialist.
Having studied mass communication at university, Daniel felt the new job would marry his passion for media with his experience in the travel industry. He was eager to learn and chalk up experience in this new area for him.
But barely a month into his training, the 30-year-old was retrenched as part of Airbnb's global layoffs. 
"My leap of faith became a leap of death," he said.

DEFEATED
Daniel admitted that his parents had had reservations about an employer that was also in the tourism and hospitality sector. 
But he'd reasoned that there were aspects of Airbnb's business offering unique local experiences, and "domestic markets in certain countries", that would tide it over the pandemic.
His first "wake-up call" came around two weeks after he joined the company, as word of a likely hiring freeze began to filter down.
Then on May 4, a Monday, he got ominous news from his team leaders in the morning. "If you're impacted by the layoffs, you'll receive a Zoom meeting invite via email," he recalled them telling staff.
At about 3pm, while he was "in the middle of training", he received the dreaded email from a representative of the Sydney office.
"That really rocked the whole ship. I think in my team, at least eight out of 16 of us were retrenched," he said.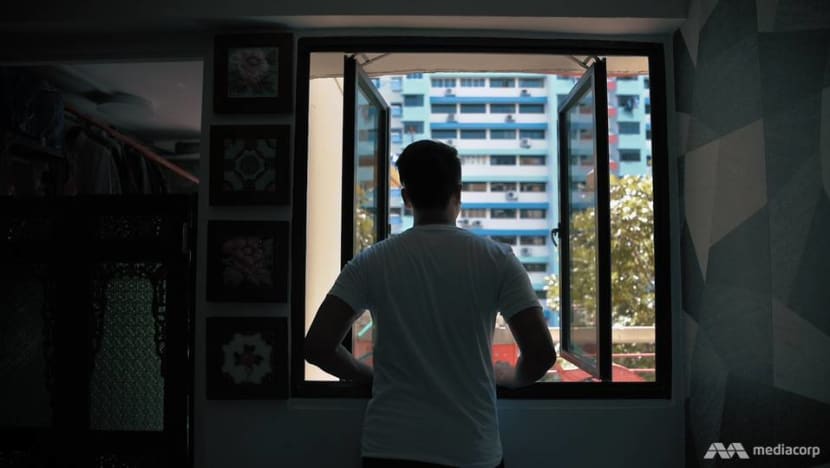 In the week that followed, feelings of regret and inadequacy plagued him. After all, life had been relatively "smooth sailing" for him since he landed his first job at SIA fresh out of National Service.
(Getting retrenched) was a huge stumbling block. I've never felt so defeated, so rejected, so useless.
But it turns out, it was the beginning of an unexpected journey – of learning to adapt to change, and discovering he was more resilient and versatile than he thought.

WATCH: How a millennial survives retrenchment (9:40)
BEATING THE BLUES WITH BAKING
As a single and living with family, Daniel did not have to worry about keeping a roof over his head. But without an income stream or career path for the foreseeable future, he had to put personal plans on hold - like getting his own place this year.
He had also hoped to provide his parents, both semi-retired, with some financial stability. His 63-year-old dad, David Tan, was a Grab driver who was badly affected by Singapore's "circuit breaker".
But an optimist by nature, Daniel was in a funk for only a week after his retrenchment.
"I don't believe in just staying home, moping and beating myself up. It was time to turn this obstacle into a new beginning," he said.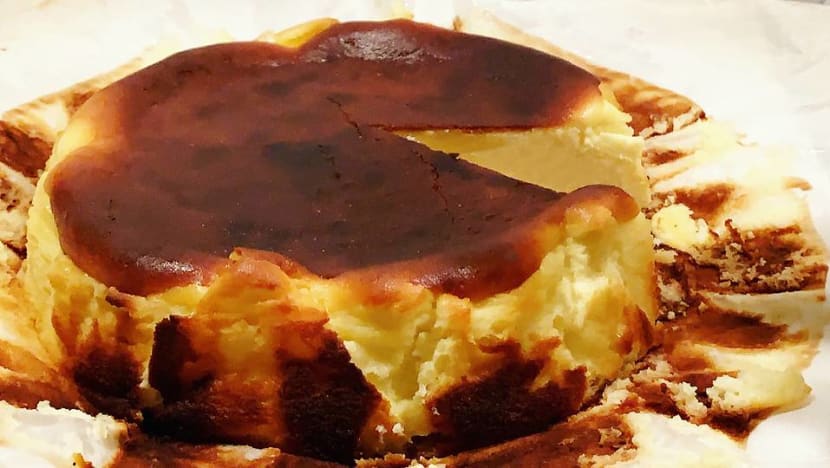 With the lemons that life gave him, he made Basque burnt cheesecakes.
He had only just picked up baking during the "circuit breaker", but he did not let inexperience stop from starting an online baking business with a partner, Darren Woon. It was something to tide him over while he figured out his longer-term prospects.
To boost their social media branding, the duo adopted a cheeky company name, BBC, as the acronym. They also took on the accounts, marketing and content creation for their brand, besides the baking itself.
Within the first month, they managed to sell "200 to 300 cakes"; in three months, they were raking in profits of about S$2,000 to S$3,000 a month, which were shared between them and his parents.
It turned into a family business. For example, David, who was receiving S$1,000 a month under the Self-Employed Person Income Relief Scheme, helped with the deliveries as his son's business gathered steam.

For Daniel, the time together with his parents was a bonus. "I never realised I had so much in common with them," he admitted. "I was travelling a lot over the last seven years, and I didn't really spend a lot of time with them."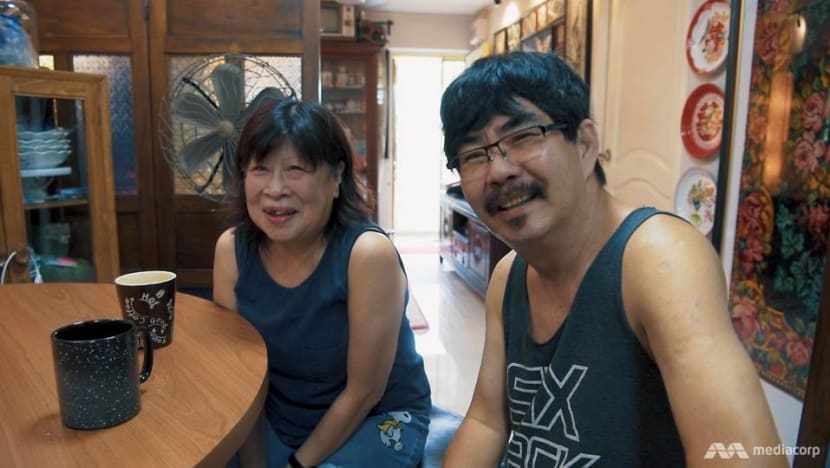 STRUGGLING WITH THE JOB SEARCH
The family also received Care & Support Package payouts and utilities credits, while the COVID-19 Support Grant that Daniel qualified for gave him three months of breathing room.
Yet, his profitable new gig was no replacement for a full-time career. "I didn't like the uncertainty," said Daniel.
"I wanted to find something… more stable, in a way that I can be sure that I can earn a certain amount every month."
He tried for "everything and anything", applying for "150 to 200 jobs" over a span of two months on various job portals, including MyCareersFuture.gov.sg.
These included marketing, communications, public relations, advertising, business development, content creation and other media-related roles. He even applied to be part of a private jet crew.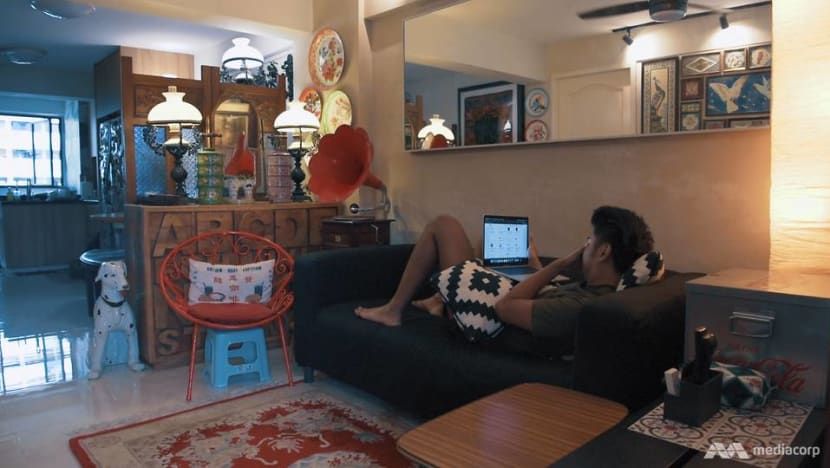 But when he did not get favourable responses, it affected his mental health, sending him into "quite a dark place". He couldn't help feeling that he'd begun his job hunt later than everyone else.
"Every time I closed my eyes, I thought, should I have quit SQ? Should I have done this, should I have done that? I thought about every single decision I'd made," said Daniel, who could not get a good night's sleep for at least two months.
It makes you doubt yourself. It makes you feel like you're worthless.
In July, he accepted that his skill set was not up to par. So he decided to take online courses, including social media marketing and digital marketing courses for free on LinkedIn.
To help his baking business, he tapped his SkillsFuture credits to attend baking courses and enrolled in a business development course, as he was considering reaching out to cafes to deliver consignments of cakes.
He also began learning the programming language Python, although he wasn't able to complete the class.
Overall, these courses helped his self-improvement and expanded his skills, while he also learnt about his likes and dislikes, enabling him to better filter job prospects for himself.
TURN OF THE TIDE
Then the winds seemed to change — Daniel started receiving replies to his job applications. Between August and October, 16 companies called to schedule interviews with him.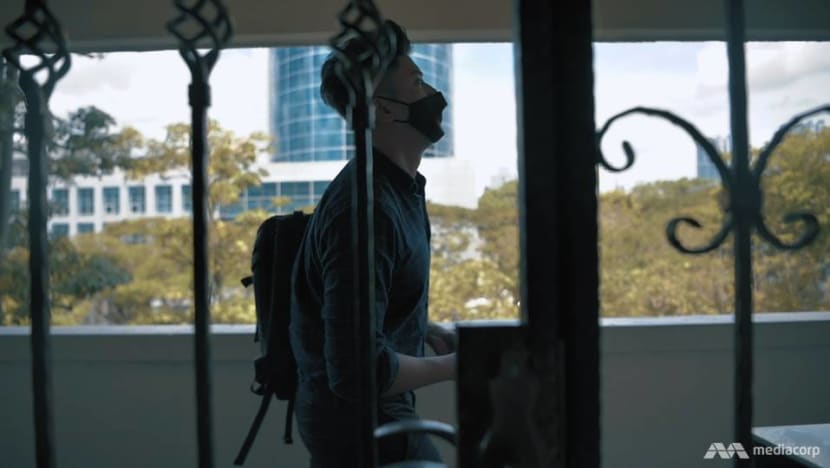 During the interviews, he found a way to use his experience of running his baking business to demonstrate to the recruiters how he had continued to learn and grow since his retrenchment.
"I did marketing, communications, social media and business development for my own brand, so it helped me to stand out in a way," he said. 
I had a story to tell.
"Some companies took the effort to find out my Instagram page, and some even bought cakes."
His efforts at self-improvement over the last few months seemed to boost his chances of getting a job: He made it to the final round of interviews for two business development roles and one related to social media. 
He was confident of finally landing a job soon.
And then – as luck would have it – while he waited to hear the outcome, a friend nudged him to check out Airbnb's alumni portal. The company had started hiring again, including for his previous role.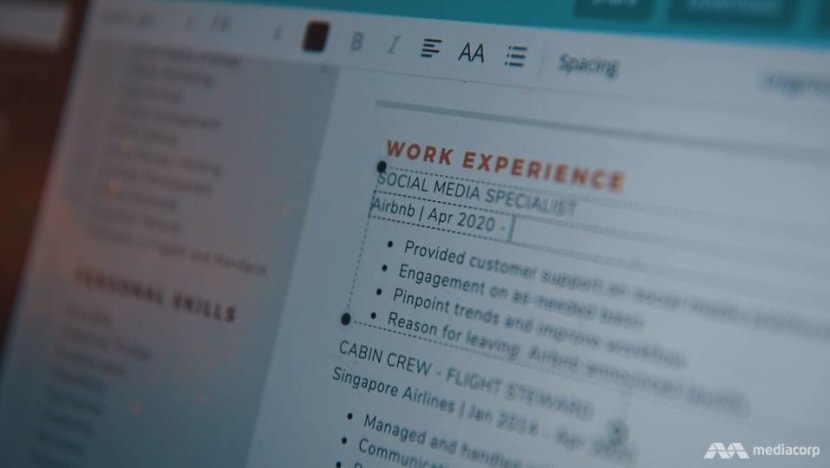 Despite wondering if he'd be affected if another retrenchment came along, he was confident in his resilience this time. He took a shot and applied for his old job.
BACK TO THE FUTURE
A week after discussions, Daniel received a verbal offer. He accepted straight away, without waiting to hear from the other recruiters that had shortlisted him. This was, he felt, the right move. 
"It felt like a homecoming," he said.
When asked why it was rehiring former staff, an Airbnb spokesperson told CNA Insider: "As the business environment and our needs evolve over time, we'll continue to look to attract, develop and retain local talent, including welcoming back our alumni."
Landing the job the second time round made Daniel aware of how unprepared and, by his own admission, how ungrateful he was when he was fresh out of an airline job. Back then, he'd dreaded the office hours.
"I had a lot of complaints, and a lot of self-entitlement," he said.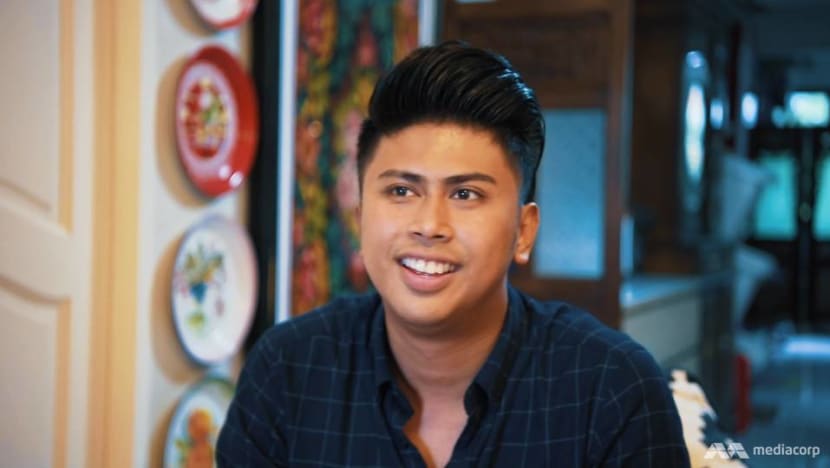 Today, he is confident about doing his job better, with his improved people skills. He also picks up things a lot faster now, and he is more attentive, he says.
After the past seven months turned out to be nothing like he'd planned, he knows it would have been easy to wallow in self-pity. But he realised, he was "definitely not alone".
There's so much help you can be offered, if you're willing to accept that assistance.
"With all the grants you can get and the free online courses for you to take, there are many platforms for you to find your next role or be able to understand yourself better."
In the end, he survived his "leap of death". "It became a journey of learning, self-growth, self-love; (it's) about picking yourself up and getting better," he said.
This story by CNA Insider was done in collaboration with Gov.sg. For more jobs and training opportunities, visit https://go.gov.sg/jobsgohere-cnai