commentary Commentary
Commentary: After Lion Air crash, some ask if Boeing's 737 jets are safe to fly
While Lion Air has said it might cancel Boeing 737 MAX orders, Boeing Chief Executive Officer Dennis Muilenburg has told reporters he's 'very confident' in the safety of the 737 MAX. Who's right?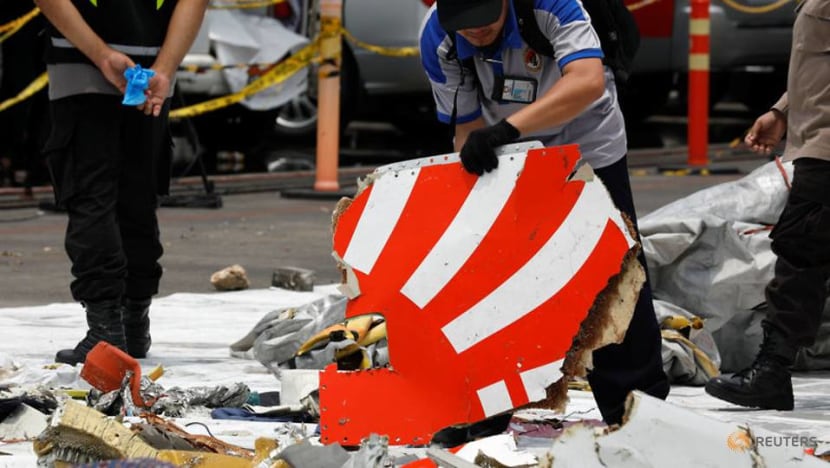 SINGAPORE: As finger pointing continues between Boeing and Lion Air for who is to blame for the Oct 29 crash of Lion Air flight JT610, aircraft safety experts and regulators remain confident in the safety of the Boeing 737 MAX aircraft.

Initially, following the crash, international media focused on Indonesia's aircraft maintenance and regulatory history, and Lion Air's incidents and regulatory infractions.

Indonesia's regulators took immediate steps, and shared information, that further fuelled the perception that Lion Air was to blame. This included suspension of Lion Air's technical director and other staff, piecemeal releases about the aircraft's technical problems in preceding flights, and a faulty sensor replacement.

For its part, Boeing continues to maintain a confident outlook, with chief executive officer Dennis Muilenburg telling journalists last Thursday (Dec 6) that: 
We know our airplanes are safe ... We have not changed our design philosophy.
PAST BOEING 737S INCIDENTS NOT INDICATIVE OF FUTURE PROBLEMS

Despite speculation about the aircraft's safety, its track record suggests that Boeing's 737 family including the latest generation, the 737 MAX, remains safe to fly.

A rudder design flaw identified in the 1990s after two fatal crashes and other incidents prompted a redesign for which Boeing paid for the worldwide retrofit.

Travellers in Southeast Asia may recall SilkAir Flight MI 185 that crashed in Sumatra in 1997 killing 97 passengers and seven crew, which was a Boeing 737.

Although the US National Transportation Safety Board concluded that the cause was intentional pilot action, following a lawsuit in the United States the manufacturer of the aircraft's rudder controls and the families later reached an out-of-court settlement.
In fact, most past 737 incidents are due to weather, pilot error (or in some cases, falsified pilot credentials), or faulty maintenance. In the case of the latter, manufacturers are usually not to blame for a mechanical issue that plays a significant contributory role, especially where in-flight problems are not later reported accurately.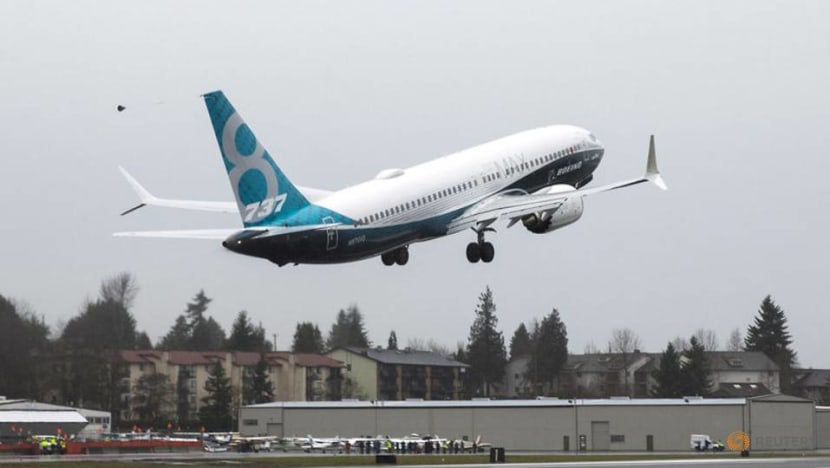 JT610 PRELIMINARY REPORT
But we cannot rule out Boeing's culpability at this point because preliminary findings suggest the possibility that a new anti-stall system had a role to play after being fed erroneous data from a faulty sensor.
On Nov 28, Indonesia's National Transportation Safety Committee (Komite Nasional Keselamatan Transportasi or KNKT) issued its preliminary report, prepared with the assistance of the US National Transportation Safety Board, Singapore's Transport Safety Investigation Bureau, and Australia's Transport Safety Bureau. 
The preliminary report emphasises that it is not intended to imply blame or liability; given the high barrier needed to blame Boeing, the report remains true to this pledge.

Per the preliminary findings, an erroneous sensor provided data that caused the Manoeuvring Characteristics Augmentation System (MCAS) feature to activate, leading the pilots to believe the aircraft was at risk of a stall and to take a subsequent series of decisions in which the pilots and systems worked at cross purposes.

As with many low cost airlines, Lion Air's 737 MAX aircraft lacked optional indicators that other airlines install, which might have provided the pilots data that would help provide a broader view of the aircraft's actual situation, and allowed the pilots to turn off the MCAS.

Boeing has also come under fire for not outlining recent changes to this automated system in the manual for the 737 MAX.

PILOT ERROR OR NOT?

Still, aircraft incidents that begin with a technical problem often result in a conclusion of pilot error if it is determined the pilots can reasonably be expected to but did not respond appropriately. We may see a similar conclusion for the Lion Air crash.
Although the MCAS functionality was not described in detail in the 737 Max manual, some airlines provided training in its functionality and how to turn the MCAS off. The aircraft that crashed had similar problems the previous day though crew made the correct determination to turn off the MCAS.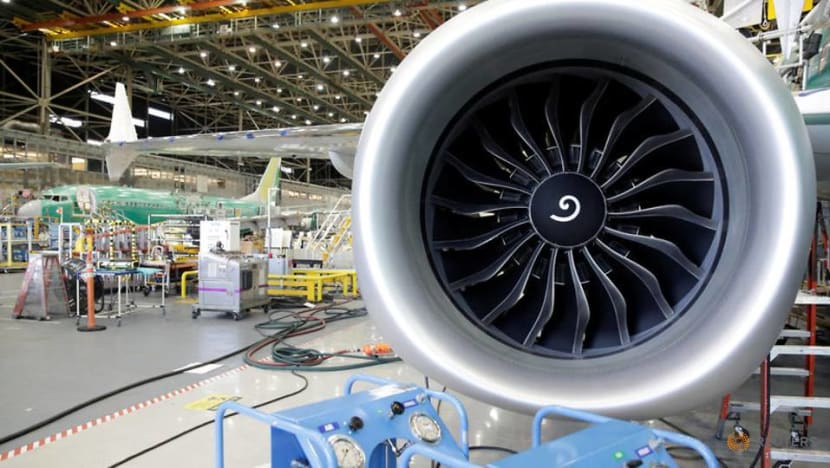 Whether the decision by flight JT610's pilot not to take the same action is pilot error rather than deficiencies in Lion Air training, regulatory oversight, or aircraft design, is something stakeholders will closely watch as the investigation proceeds.

Certainly, the role of the new anti-stall system will be an important part of the investigation. Areas for investigation include how Lion Air or other airlines responded to reports of faulty sensors and whether the manufacturer was informed and responded appropriately.

WHAT LION AIR AND OTHER AIRLINES SAY ABOUT THE 737 MAX

In recent days, Lion Air threatened to cancel its remaining Boeing aircraft orders. Lion Air is a major Boeing customer, with 190 Boeing jets worth US$22 billion at list prices waiting to be delivered, and 197 already delivered.

It is unknown what financial penalties Lion Air's contracts with Boeing require it to pay if it does cancel orders, nor is it known how such cancellations will impact Lion Air's plans to expand its route network.

As travel safety consultants, the impact on Lion Air's operational capabilities that such a cancellation may cause is something we will closely monitor. In fact, the 737 MAX is an ideal aircraft for low cost regional airlines and Lion Air's options for alternatives are limited.

From Boeing's perspective, if Lion Air carries out its threat to cancel its orders, other 737 MAX buyers will eagerly replace it in the queue to receive their aircraft. This perhaps is the greatest endorsement of the 737 MAX's safety until investigations over the Lion Air crash are completed.
Ross Feingold is director for business development at SafePro Group, a global security and protection specialist firm.