commentary Commentary
Commentary: Corporate giving – when cash isn't always best
Instead of giving more, we should consider how our efforts and skills can be a force for good, says one observer from NVPC.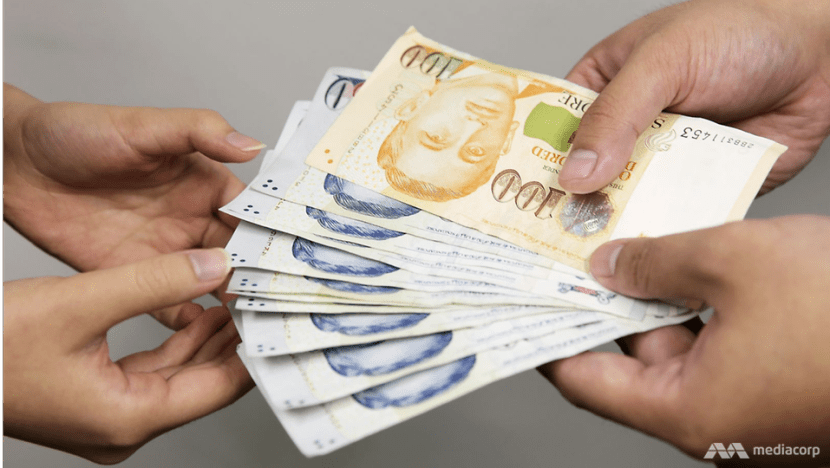 SINGAPORE: How is corporate giving in Singapore like attending a traditional Chinese wedding?
Cash remains the preferred "gift" for many. And the bigger the ang pow, the better, many think.
Since the launch of the National Volunteer and Philanthropy Centre's Company of Good programme in 2016, we have engaged over 1,000 businesses in Singapore and gained insight into how companies think about giving back to society.
More of them understand why giving back matters. Companies profit from communities, and it is their responsibility to help communities when in need. Savvy ones also appreciate the benefits giving brings.
But misconceptions still exist, the most striking of which is the assumption that cash is king.
The common thinking is that a company that donates S$1 million has contributed more than one that gives only S$1,000. Think about how our society celebrates hefty dollar donation - with giant cheque-giving ceremonies and charity auctions rewarding the highest bidder.

WHEN CASH ISN'T KING
To be clear, there is nothing wrong if a company makes monetary contributions. In fact, many non-profits welcome the flexibility of cash.  
Problems start when society over-emphasises monetary giving, leading to narrow definitions of how companies can contribute

SMEs suffer most from this mindset, believing they have nothing to give. "We're not the big boys. We can't donate hundreds of thousands," is a refrain we hear.
But volunteerism, offering assets like venue facilities, or cause advocacy matter just as much. Think F&B companies that educate customers on food wastage and plastic consumption. This social consciousness can be a differentiating factor for smaller brands.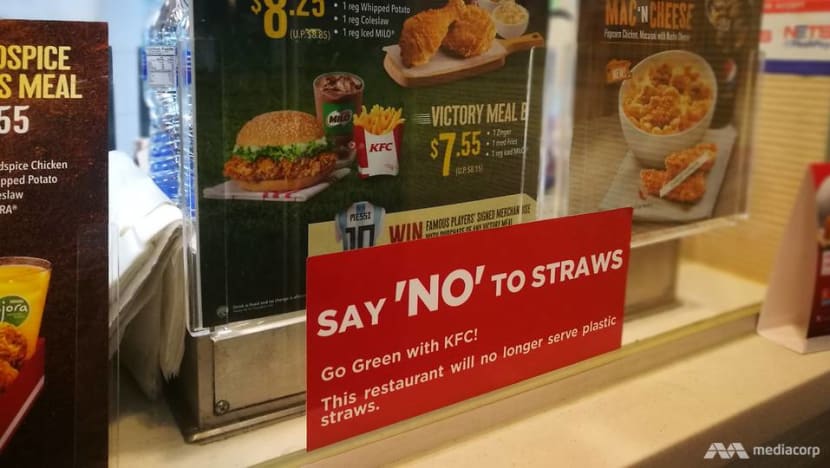 Company size doesn't matter when it comes to the quality of giving. Industries with a small number of employees have volunteerism rates on par with or even higher than those with larger employee pools.
With SMEs making up over 90 per cent of enterprises in Singapore, we need them to believe in their potential to contribute even if they lack deep pockets. It does not benefit Singapore's giving if our charities remain stuck courting a tiny 1 per cent of large firms and multinationals. 
The thing is businesses are not rapacious beasts who give for cosmetic reasons. Our conversations with companies reveal sincere beliefs about helping those in need.
In fact, cash donations risk feeling transactional especially if they take the form of a CSR manager writing out a cheque without meaningful interaction with the charity.
This reduces the company to an ATM, and the giving becomes emotionally and strategically disconnected from the business. There is little reason to sustain it, especially during recessions when corporate philanthropy budgets come under greater scrutiny. And yet, bad times are when the poor need help the most.

A BROADER VIEW OF GIVING
The good news is that Singapore's corporate giving scene is gradually maturing. Of the over 700 companies surveyed in NVPC's inaugural Corporate Giving Survey, a promising 52 per cent are engaged in corporate giving, and a further 31 per cent expressed interest to start.

While cash donations dominate, businesses are clearly exploring other ways of contributing.
Riding on this momentum, perhaps it is time to shift the narrative around corporate giving. Rather than rehashing the mantra of giving more cash, we should have more meaningful conversations around other ways companies can give.
FROM GIVING MORE TO GIVING IN OTHER WAYS
Just like how financial planners recommend a spread of investments, we can encourage companies to consider a diverse giving portfolio to reduce reliance on any one method.
While over 60 per cent of corporate givers still give through cash donations, there is healthy engagement in other ways including in-kind donations (37 per cent) and the purchase of goods and services from non-profits (30 per cent), which came in at second and third place respectively.

Potential givers also show a higher inclination toward volunteerism compared to current givers, with 30 per cent saying they would carry out hands-on volunteerism – the third most popular method, after cash and in-kind donations. 
This willingness to explore other forms of giving is a positive trend society should recognise and celebrate.
Already, we see examples of small firms thinking creatively. Social enterprise The Mindful Company collaborates with charities to create products with inspiring messages around mental wellness. The digitally-savvy team also gives its expertise by informally consulting charity partners on branding and content marketing.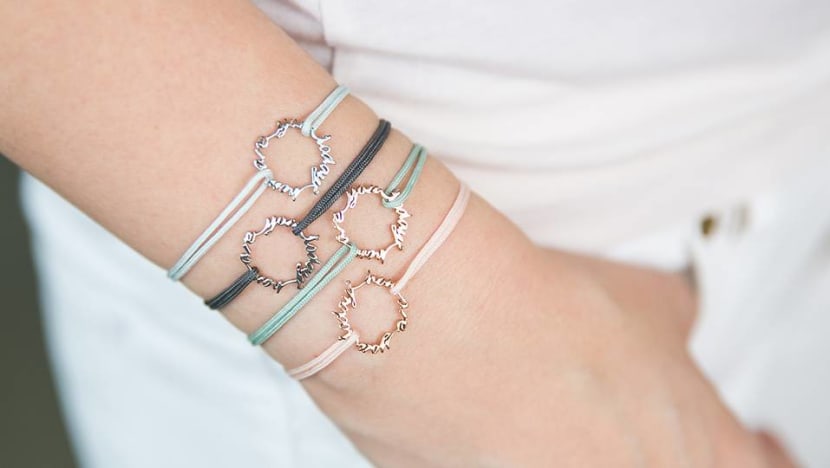 Elsewhere, we have seen a boutique creative agency that not only does pro-bono work but has leveraged its relationship with media owners to secure advertising spots for an adopted charity – in effect, "giving" through its business networks. 
The definition of "pro-bono" has also gone beyond the legal profession, as tech companies give away complimentary digital and software services, and providing training to non-profit users.
GIVING STRATEGICALLY EQUALS GIVING BETTER
Another conversation we should have is whether companies are adopting a strategic orientation toward giving activities. While not necessarily giving more, are they giving more effectively?
Our survey suggests companies may be moving in this direction. 64 per cent of corporate givers currently integrate a giving element into at least one business function, chiefly procurement (30 per cent), followed by staff development, and marketing and branding (28 per cent each). It will be interesting to see if this momentum continues and grows in subsequent years.
A good number are also aligning their social and business objectives. 66 per cent of corporate givers that engaged in volunteerism were motivated by the positive knock-on effects for staff morale – where giving helps achieve goals like recruitment, leadership development and staff retention – while 43 per cent did it because it supported their business model. 
To use an analogy, these companies are making giving part of their "core curriculum" as opposed to a co-curricular activity.
An example is local firm Feng Ming Construction. After realising the limitations of conventional "cheque-book philanthropy", Feng Ming has shifted towards having staff volunteer with non-profit AWWA to renovate homes for families-in-need.
Feng Ming reaps the benefit of motivated employees, who feel proud to use their skills for good. By relying on in-house expertise, the project is more efficient compared to if it had given the charity cash to hire a sub-contractor.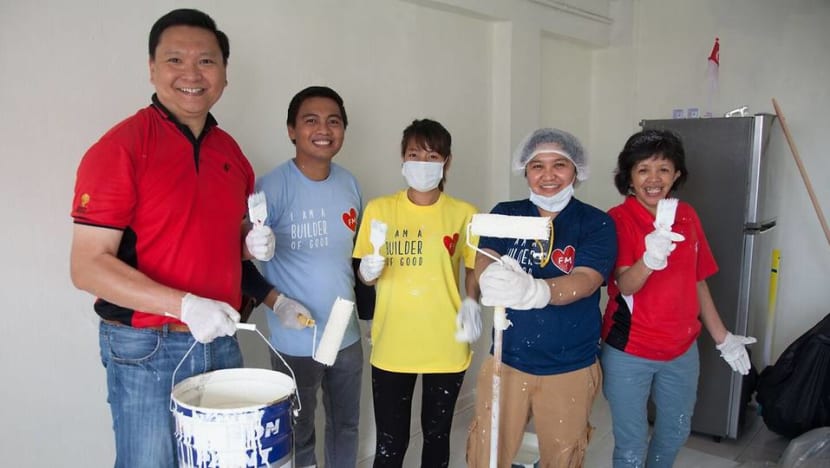 MARRYING PROFIT AND PURPOSE
Companies generally agree that giving is good for business so it's time to encourage businesses to think about giving differently to overcome perceived resource barriers.
It is a win if businesses can marry profit and purpose, and corporate giving teams are likelier to secure internal buy-in if their giving initiatives fulfil company goals.
The more giving is sustainable, the higher the chance of turning it into a corporate culture.
Once this happens, giving will become intuitive among staff and management, requiring less justification.  That's something money can't buy.
Jeffrey Tan is director of Knowledge & Advocacy at the National Volunteer & Philanthropy Centre (NVPC).