commentary Commentary
Commentary: Five secret boosts a growing gig economy offers Singapore
The gig economy can offer a bout of fresh air, given the opportunities it affords to companies, workers and the Singapore economy, argues NUS Business School's Wu Pei Chuan.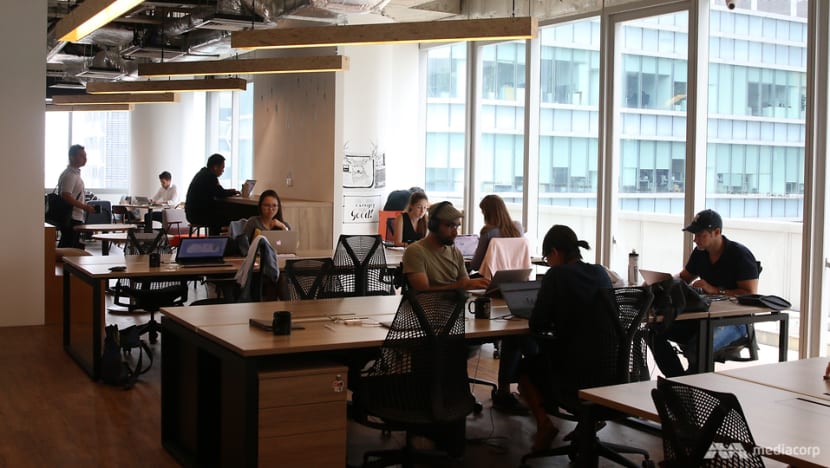 SINGAPORE: In recent years, the rise of the gig economy has created new ways of working in various sectors, from banking, information technology, insurance and healthcare, to transport and online shopping.
Gig workers, including on-demand workers, contingent workers who work on a project basis and freelancers, prefer to work in a manner that encapsulates freedom, autonomy, flexibility and ownership.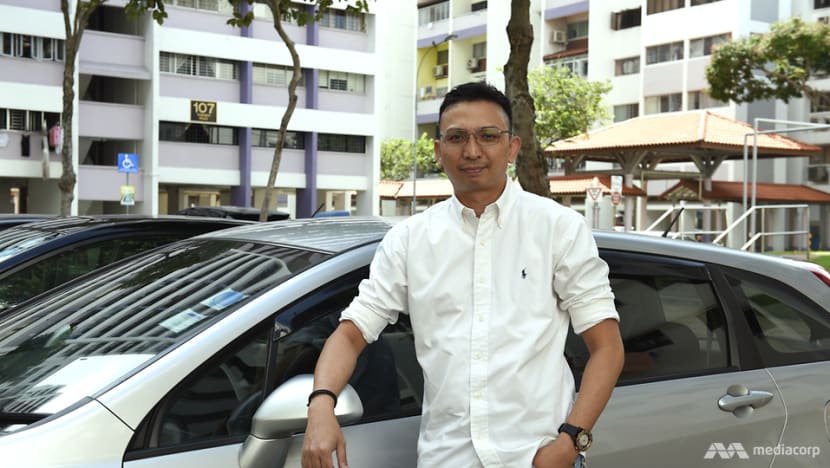 GIG ECONOMY ON THE RISE IN SINGAPORE
According to the Ministry of Manpower's 2016 survey, Singapore alone has approximately 167,000 freelancers, who account for eight to ten per cent of all employed residents. Among these freelancers, a great majority enjoy their work with 81 per cent indicating that they had chosen to be freelancers.
Many freelancers in Singapore work in traditional jobs like taxi drivers, insurance and housing agents, but the rise of digital platforms that can match gig workers to company projects may drive the growth in the gig economy.
According to a Willis Towers Watson 2016 Global Talent Management and Rewards Study, Singapore may see a 59 per cent growth in the share of contingent or contract workers over the next three years, as the adoption of automation and changes in companies' systems and processes will drive demand for highly skilled, contract-based specialists.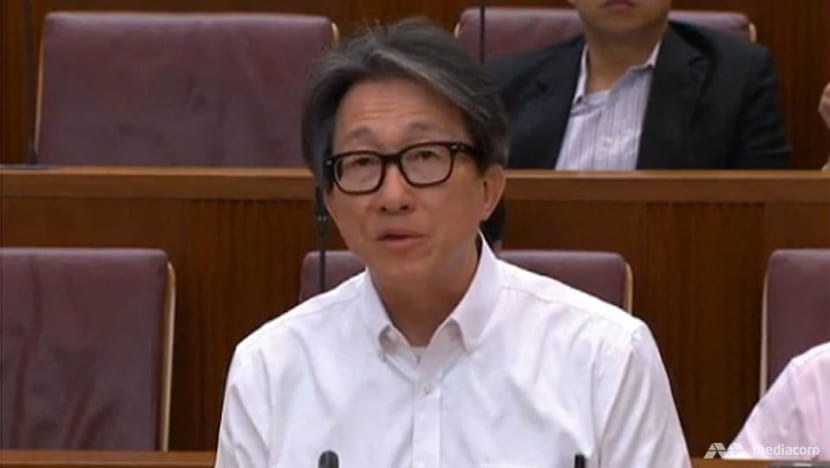 Global trends also show that the number of on-demand workers are on the rise in developed countries as digital platforms create new marketplaces that facilitate connections between gig workers and businesses.
While the expanding gig economy may brush up against existing employment models, it offers new opportunities for Singapore in five ways.

But this will require companies, employers and workers to rethink their roles and responsibilities.
1. WIDER PORTFOLIO OF TALENT WITH DIVERSE SKILLSETS
The gig economy could offer considerable flexibility to companies. The rising supply of freelancers may allow companies to retain a traditional full-time workforce while outsourcing gigs or special projects to specialists whenever the need arises. 
This structure allows companies to hire according to their business needs and accumulate a wide talent portfolio with people with varied skillsets.

Expertise can be made available to companies on-demand.

In turn, companies may potentially become more flexible, adaptable and able to address new business challenges, especially in areas that they do not have a traditional expertise in.
This is not uncommon even in our old economy, to some extent. IT solutions are usually contracted out and creative work are done by freelancers. Companies would also outsource projects to overhaul old systems to teams of management consulting teams.
What has changed is that the gig economy may include even more kinds of roles, including accounting and finance, as well as senior-level positions. 
Teams of people being brought in may no longer come from a few established firms but can be more independently sourced for, assembled together, and onboarded on a project basis by a company looking for help with a project.
2. LEAN AND LEARNING ORGANISATIONS OF THE FUTURE
In the gig economy, workers place a premium on information sharing and collective learning, and may be more willing to sacrifice a clear career map and promotion structure in return for skills development and professional exposure.

Companies can leverage these aspirations to build learning, knowledge-based organisations.

Companies can introduce peer-to-peer mentoring and establish sharing platforms, both offline and online, to enable workers to connect with each other.
Companies can also leverage co-working spaces to minimise their corporate land footprint while still retaining the flexibility to access more space in the event of important meetings with policy-makers, business partners and other stakeholders.

In land-scarce Singapore, where commercial rent is high, this way of working can optimise land use and minimise initial company outlays.
3. NETWORKED, INCLUSIVE COMPANY CULTURES
Given the lean manning of most companies that employ a high proportion of gig workers who often work in siloes on highly specialised tasks, companies will have to do more to inculcate an inclusive company culture and a strong sense of belonging.

This can be an opportunity for companies to build brand awareness among its gig workers. The resultant sense of purpose and belonging with the company can go a long way to improve customer service.
Those engaged in front-line work may appreciate the immediate affiliation with the brand they work with, and do more to take care of and bring value to customers.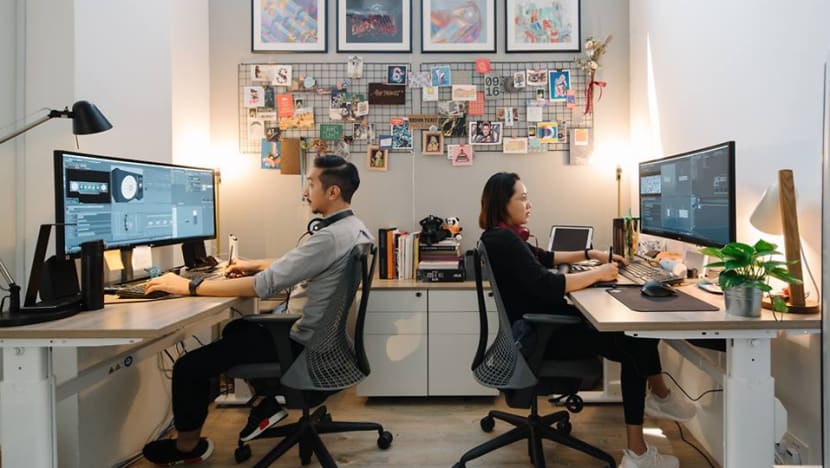 4. UNLEASHING PREVIOUSLY UNTAPPED LABOUR
The gig economy can provide a buffer for unemployed Singaporeans to fall back on, bridging the gap while they are in between jobs and ensuring their skillsets remain relevant while giving them a source of some income.
The gig economy can also offer options to work to those for whom full-time work may not be suitable, including stay-home mothers, students, retirees and the elderly, unleashing a source of previously untapped labour. 
These gig workers can also decide how much, when and what they want to work on to supplement their household income, develop skills or pursue a passion.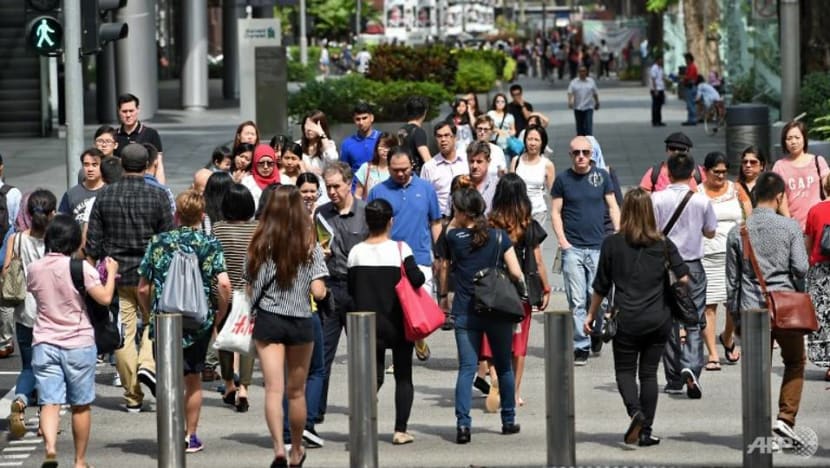 5. RETHINKING WORK'S SOCIAL CONTRACT
In the past, companies offered the social contract of a stable income and promotion if workers demonstrate potential, performance and loyalty. A full-time job provided the stable income needed to realise the Singapore dream. 
In the gig economy, companies promise new experiences and learning opportunities instead.

Yet, gig workers of the future also have the autonomy and flexibility to decide how many companies they want to work for, in addition to when and how much to work. They will likely have a portfolio of gigs to develop their own income streams.
The fundamental change in the social contract of work suggests that the gig economy will require a re-imagination of labour laws and regulations that reflect the new social contract.

This is an opportunity to renegotiate the future of work for Singaporeans – to design a new pay structure that rewards the quality of work, and rethink health insurance and other incentives for gig workers.
Singapore can be strongly positioned to take advantage of the headwinds a growing gig economy offers.

It is encouraging that Manpower Minister Lim Swee Say has announced that a tripartite workgroup has been formed to study these issues in Singapore, and come up with workable solutions that protect the well-being of the gig workforce who will drive Singapore's future economy.

Since 2015, the National Trades Union Congress (NTUC) has also already welcomed gig workers into their membership as NTUC associate members, suggesting that the interests and causes of gig workers will be remembered, championed and protected.
As Singapore, a financial and education hub with smart-nation ambitions, grows its gig workforce, companies, regulators and gig workers alike must be aware of the realities but open-minded about the opportunities.

Only then can work be flexible but fulfilling for all in this new gig economy.
Dr Wu Pei Chuan lectures at the National University of Singapore's Business School. Her research interests include strategic human resource management and talent management in a globalised environment.