Commentary: I caught COVID-19 on my first trip overseas in two years. It was unpleasant
Having travelled to the United Kingdom from Singapore, writer Keith Yap has come to see that learning to live with the virus is different from living as if the virus does not exist.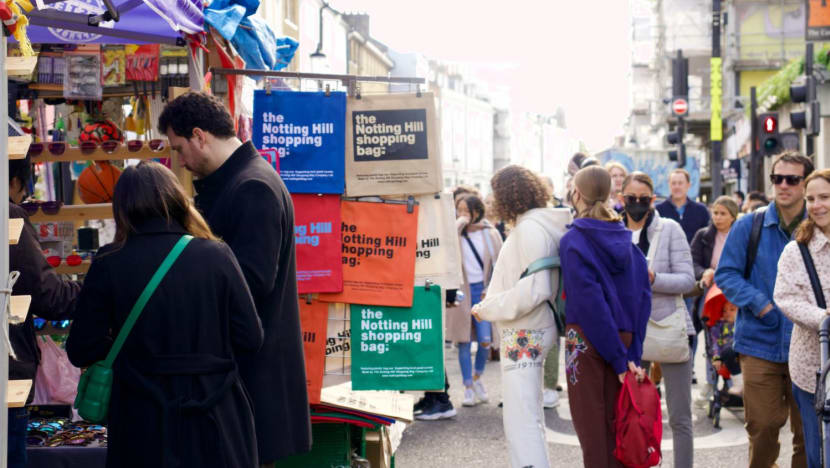 SINGAPORE: As I walked down London's Portobello Market on a cool Saturday afternoon, I was flanked by crowds of maskless people. The iconic street of colourful houses and cramped antique stalls looked entirely unchanged by the pandemic.
A couple indulged in piping hot churros; a young man haggled with a vendor over a ceramic plate; and a few teenagers furiously browsed racks of secondhand clothes.
There was a palpable lightness wherever I went in the United Kingdom, be it in shopping malls, on trains or streets. As a Singaporean accustomed to wearing a mask the past two years, it was invigorating to get a glimpse of what a "return to normal" could look like.
Here in Singapore, many COVID-19 restrictions have been eased. After the latest slate of announcements, there are no more group size limits and all employees can return to the office beginning since Apr 26.
Fully vaccinated travellers arriving in Singapore no longer have to take pre-departure tests too. With one more obstacle gone when travelling abroad – along with the fear of potentially getting stranded in a foreign country upon testing positive – many of us no doubt will look into booking flights again.
After flying to London in March – my first overseas trip in two years – I've experienced a model of what post-pandemic living could be. While it was liberating to wander about maskless and enjoy pints in packed pubs, it became clear to me how freedom comes with trade-offs.
UNDER THE VENEER OF 'LIVING WITH COVID-19'
COVID-19 felt like a thing of the past in London, since British Prime Minister Boris Johnson scrapped all remaining COVID-19 restrictions on Feb 22.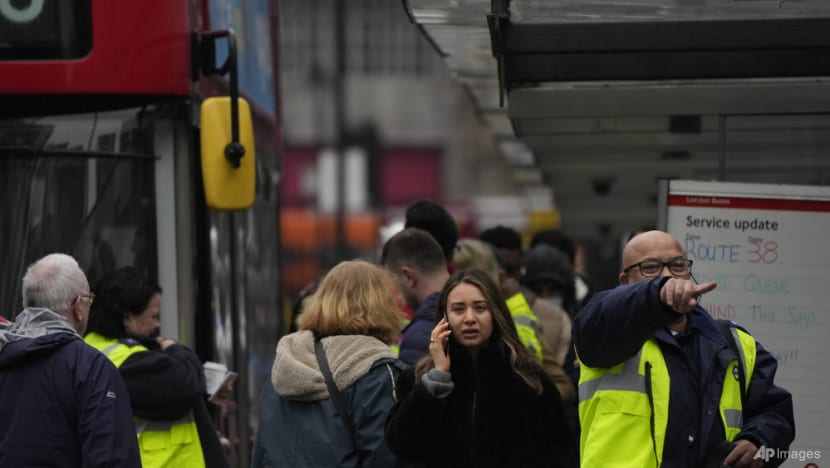 Maskwearing indoors is no longer legally required and many squeezed into indoor spaces like train carriages and tight corridors without feeling obligated to mask up. People coughed without covering their mouths.
Beneath the calm veneer of the UK's "living with COVID-19" strategy, I learned that COVID-19 was ravaging many parts of the country.
In early April, COVID-19 infections were near or at record levels. Based on swabs from a sample pool of households, an estimated one in 13 people across the UK had COVID-19. At that time, the COVID-19 admission hospital admission rate was at its highest point since January 2021, at 20.5 per 100,000 people.
As of Apr 22, the situation is improving – infection rates are 15 per cent lower than those recorded the week before, and 25 per cent down the peak of the Omicron wave recorded in late March. 
The British government has been criticised for removing all COVID-19 measures, dismantling their pandemic-response infrastructure haphazardly, and allowing infected individuals to mix around freely, causing the virus to spread unchecked.
Regardless of the veracity of the criticism, the point is that we must never underestimate the damage infectious diseases like COVID can wreck on a country and its healthcare system. 
Despite my best efforts to stay safe in the UK, I caught COVID-19 on my way back to Singapore and had to spend the next few days in self-isolation.
Thanks to the vaccine, the effects of the virus were less debilitating. However, to equate COVID-19 to a flu is a false equivalency.
While I tested negative within five days, like many others, I experienced lingering effects such as fatigue and coughing that persisted for the next three weeks. It will be foolhardy to be nonchalant towards catching COVID-19.  
FREEDOM COMES WITH GREAT SOCIAL RESPONSIBILITY
Meanwhile in Singapore, we too, like other major economies in the world, have reached a milestone in relaxing COVID-19 restrictions. We should celebrate the progress we have made.
We were robbed of the small, meaningful moments that made life rich for two years. Now that we have arrived at a more open Singapore, we would be remiss if we did not make up for lost time.
But as the UK's experience shows, going back to our pre-pandemic ways is not the same as living as if the virus does not exist. As regulations become increasingly relaxed, it is now more important to uphold the spirit of the policies going forward.
At workplaces, for example, while the rostered routine testing (RRT) regime has ceased and masks can be taken off when not interacting with others, we can continue practising "COVID common sense".
As restrictions on workplace capacities lift, do employees really have to return to the office for good? Listen to CNA's Heart of the Matter podcast:
If employees feel unwell, they should be wary of possible COVID-19 infection, voluntarily take ARTs and report it to their boss, in contrast to previous practices of "sucking it up".
For such habits to form, companies should lead the way – first by continuing to offer testing kits to encourage employees to test when unwell and then to dismantle any culture of "presenteeism" that might drive workers to worry about the optics of not clocking in.
And even though safe distancing between persons is no longer required, storefronts with limited space can implement a guest capacity limit to ensure shoppers are not cramped together and can have access to proper ventilation.
The danger of acting like we can live as we did before COVID-19 and letting our guard down will only serve to increase the risk of another wave of infections, adding further stress to our healthcare workers and affecting the livelihoods of others.
To live with the virus is to mitigate the risks while enjoying what life offers us – including travelling abroad to seek out the best of other countries and cultures. Being mindful and taking accountability, no matter where we are, can go a long way.
Keith Yap is a Economics & Development graduate from Lee Kuan Yew School of Public Policy who writes about business and work life.