commentary Commentary
Commentary: Infrastructure development key to unlocking archipelagic Indonesia's potential
Openness to investment and improvements in the country's infrastructure might be the keys to its continued growth, says HSBC's Sumit Dutta and Stephen Williams.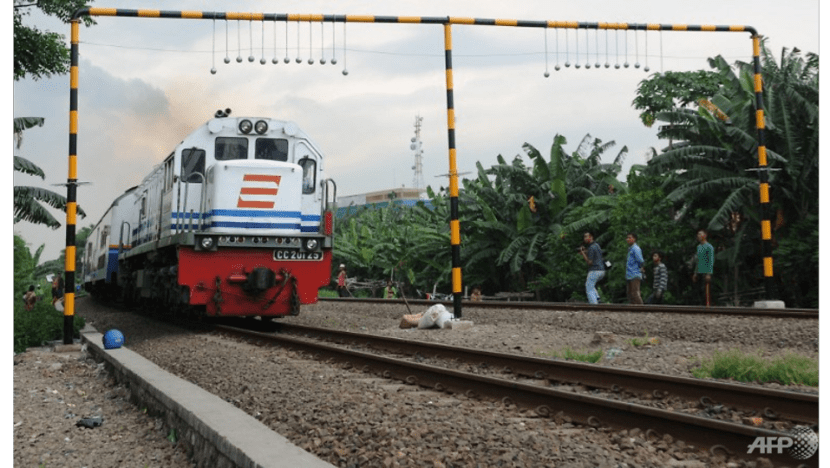 JAKARTA: Indonesia has come a long way since the dark days of the Asian Financial Crisis. The world's fourth-most populous country is now also its seventh-largest economy in purchasing power parity terms, and Southeast Asia's largest by far.
Growth has come in at 5 per cent or more per year for most of the past decade, and our forecast for 2018 is a robust 5.2 per cent.
Infrastructure development has been a key factor driving this performance, and will be critical to unlocking even more of Indonesia's vast potential.
An ethnically-diverse and sprawling archipelago that shares maritime borders with countries as far apart as India and Australia, Indonesia is a particularly difficult country to navigate, both physically and economically.
The country's power grid system is fragmented. Overland travel and transportation, let alone across the waters separating its more than 17,000 islands, is time-consuming and often frustrating.
Rapid urbanisation, vulnerability to the effects of climate change, and a susceptibility to natural disasters such as the terrible earthquake and tsunami that struck central Sulawesi last month all add to the need for sustainable and efficient infrastructure that will not only improve connectivity and disaster resilience, but also help take Indonesia's economy to the next level.

In some areas, of course, there has been rapid progress. Improving air connectivity, for example, has transformed the way many Indonesians can now travel between far-flung islands and cities. 
Domestic air passenger numbers more than trebled since 2005, to nearly 97 million last year - meaning Indonesia will soon surpass Japan to become the world's fourth-largest domestic aviation market.
FUNDING REQUIRED FOR GROWTH
But more needs to be done to turbo-charge Indonesia's pursuit of growth.
The government's 2015 five-year plan to develop the country's infrastructure is an excellent start. It includes plans to build more than 800 km of roads across the country this year alone, and proposals for airports, water and sanitation projects.

There are plans to upgrade and expand oil and gas refineries, and in the power sector, a series of new high-voltage transmission lines is being developed.
Efforts are also underway to expand access to education and healthcare – soft infrastructure that will be critical to helping the country's young population (more than a third of Indonesians are younger than 20) thrive and contribute more effectively to future economic development.

The funding needs are of course immense, with the physical projects planned under the five-year plan costing more than US$330 billion in total, or about US$100 billion of investment targeted over the next two years.
The government and state-owned enterprises can only meet a fraction of this, so funding from the private sector, and from abroad, is essential.
OPENNESS IS KEY
Substantial inflows have already come from China, which is proactively seeking out local infrastructure projects as part of its Belt and Road Initiative. And it's not just China that is putting money into the Indonesia infrastructure story: Significant foreign direct investment has also come from Japan and Korea.
Enhancing Indonesia's attractiveness and openness to investments of this kind – including by continuing reforms aimed at taking the legal and capital-markets frameworks to international standards – will be a key job for policy makers and regulators for years to come.
Noteworthy progress to date includes Indonesia's advance up the rankings of the World Economic Forum's Global Competitiveness Report, where it is now in 36th position out of 137 countries assessed, up from 41st the year before.

Indonesia has also has shown welcome leadership in the rapidly-growing area of green financing, establishing a framework for green sovereign bonds and Islamic ("sukuk") bonds, and earlier this year becoming the first country in the world to sell a sovereign green sukuk bond. 
These developments will help Indonesia tap into rising international demand for green bonds, whose proceeds are used to fund environment-friendly projects such as renewable energy and sustainable transport.
The difficult global economic backdrop, if anything, only reinforces the urgency for continued efforts of this kind. Like many other developing economies, Indonesia is susceptible to trade tensions and swings in commodity prices and global investor sentiment, while election cycles have a habit of disrupting decision-making. 
The current emerging-market nervousness has helped send the rupiah to its lowest level against the US dollar in many years.
Meanwhile, the events in Sulawesi are the latest hard-hitting reminder that the country's location on the Pacific "Ring of Fire" render it especially prone to earthquakes, volcanic eruptions and other natural disasters.

UNLOCKING INDONESIA'S POTENTIAL
But none of this should obscure the fact that Indonesia is in far better shape now than in 1997, or even during the "Taper Tantrum" of 2013. 
While the country still runs a current account deficit, policymakers are pursuing policies to ensure it remains sustainable. Foreign exchange reserves, meanwhile, have risen and external debt has fallen.
Add to that a vast, increasingly affluent, rapidly-urbanising, young, and tech-savvy population that has produced a number of internet start-ups in just the past few years, and you get a sense of Indonesia's tremendous long-term economic promise.
Sustainable, climate-resilient, and smartly executed infrastructure – and financing – will provide the extra catalyst that will unlock this potential in the years and decades ahead.
Sumit Dutta is Chief Executive Officer at HSBC Indonesia, and Stephen Williams is head of Global Banking for Southeast Asia at HSBC.