Commentary: Visiting Japan might be troublesome and expensive, but that might not stop Singapore travellers
Is it a good time to travel to Japan? The country is slowly welcoming back foreign tourists, but travellers will be weighing more expensive air fares, tour packages and the exchange rate in their decision to visit, says Raini Hamdi.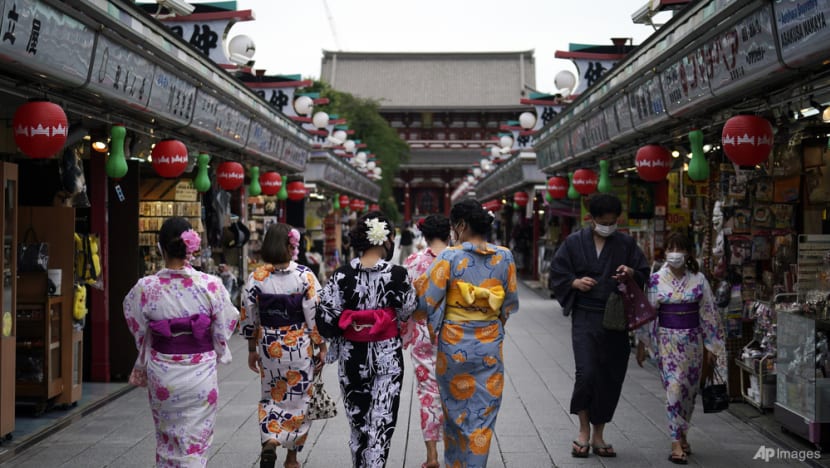 SINGAPORE: Japan has not flung the doors open to international tourists so much as slightly cracked it ajar for a "soft" reopening starting Friday (Jun 10). But that hasn't stopped some travellers from getting all excited.
A Japan holiday can't come soon enough for some. From cherry blossoms and bathhouses to the freshest sushi one can hope to savour, Japan has long been a crowd pleaser.
It was the favourite destination of Singapore and Malaysia travellers, according to a study by the ISEAS-Yusof Ishak Institute. Pre-pandemic, Chan Brothers Travel was seeing a 10 per cent to 20 per cent increase in Japan bookings year-on-year, catapulting Japan to its list of five bestsellers, said spokesperson Jeremiah Wong.
But with much of the world breaking down tourism walls altogether, Japan's strict leisure opening measures look out of place. Only visitors on package tours are welcomed and are required to wear masks and be chaperoned by travel guides throughout their stay.
There is a cap of 20,000 overseas arrivals per day, down from the 87,000 visitors per day it welcomed in 2019. But this also includes business travellers, students and families of residents – groups that have been allowed in since March.
The Japanese government intends to raise the cap gradually but it is widely held by political observers that this won't happen until after the local elections in late July. A recent Nikkei poll shows 70 per cent of respondents support strict border measures – not surprising since Japan has managed to keep COVID-19 cases and deaths relatively low compared to the rest of the world.
MORE EXPENSIVE TO VISIT JAPAN
Those keen on a Japan holiday must fork out higher prices and endure more procedures than ever to visit Japan, at least for now.
According to Wanping Aw, a Singaporean who has lived in Japan for 12 years, visitors must get their details and itineraries registered on a government online website via the travel agencies, which can help apply for their visa thereafter.
"So even if we submit the tourist visa application for them, they might not get it," said Aw, who runs an inbound travel agency, Tokudaw, with a Japanese business partner. If approved, visitors must go to the Japan embassy in their home country to personally collect the visa.
Arrivals are grouped into three categories of risk: Singapore is in the low-risk blue category, which means travellers, regardless of vaccination status, need only a negative pre-departure test taken 72 hours before entering Japan. Visas and tests will bump up prices.
Travel agencies also face higher operational costs to comply with requirements, such as having a Japanese guide throughout the journey.
Count in higher air fares too. Currently, air fares to Japan for all seat categories are double that of pre-pandemic across the board including budget carriers, according to a travel agent in Singapore who declined to be named.
Chan Brothers Travel Singapore said its small exclusive group tours currently cost 40 per cent higher than its mass group tours. Outbound tour operators in Thailand are expecting prices for Japan travel to be 30 per cent to 40 per cent higher than pre-pandemic rates.
A WEAKER YEN AND FEWER TOURISTS
Travellers don't seem to be letting these added challenges deter them from visiting Japan.
Mr Wong thinks customers are still willing to pay for exclusive and customised tours. For one, there's all that pent-up wanderlust over the last two years. Some may have also put aside more savings consequently.
Then there's also the favourable exchange rate. The Japanese yen has been weakening rapidly, at least in part due to differing monetary policies of Japan's and the United States' central banks.
The yen is currently at a 20-year low against the Singapore dollar, which has been allowed to appreciate more rapidly by the Monetary Authority of Singapore. And this is driving additional travel interest.
According to Mr Wong, enquiries on Japan have been streaming in "exponentially" since the announcement of leisure travel opening in May. But the speed of recovery is "highly contingent" on further easing of travel rules and testing requirements, he said.
Tokudaw is also receiving a lot of enquiries from past Singapore customers, said Ms Aw. However, she admits, "No one is willing to be the guinea pig. Everyone wants to wait and see." One of their worries is being stuck in Japan should they contract COVID-19 during the trip. Guidelines on how this should be handled are not out yet.
But another key draw could be the chance to visit Japan that is less crowded than it used to do be. Besides the cap on arrivals as part of the phased reopening, China's strict zero-COVID policy also means unnecessary outbound travel for Chinese citizens is strictly limited.
That's possibly 9.6 million Chinese tourists – or close to 30 per cent of Japan's 32 million arrivals in 2019 pre-pandemic – absent from Japanese tourist attractions.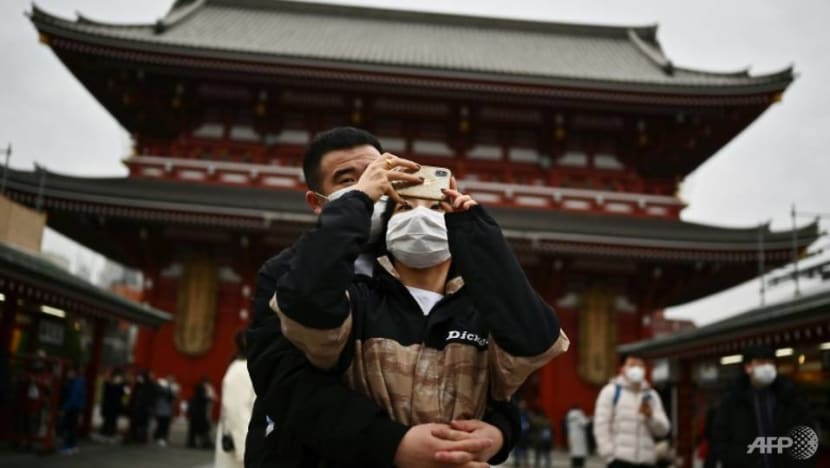 HAS WHAT WE LOVED ABOUT JAPAN CHANGED?
Could it even be too quiet and change what we love about the Japan tourist experience? The fallout of the pandemic and Japan's restrictions, like in many other countries, have led many businesses to close down.
But looking at places like Thailand, it seems that life returns pretty quickly once borders reopen and travellers start returning. Day-to-day life is mostly back to normal, Alex Debs, founder of Hitotoki, a luxury travel designer in Japan, told me.
Mr Debs said a number of iconic businesses such as the Kawaii Monster Cafe in Harajuku, and some arcade game buildings in Tokyo have closed permanently. The former however has revived itself in Osaka's Hu+g Museum as the Kawaii Monster Kitchen.
For Ms Aw, Tokudaw was set up to "bring happiness to our customers and share the many exciting and hidden beauties of Japan that are not on the typical tourism route". But COVID-19 gave the agency the chance to design new private tours in the Nagano Prefecture.
Mr Debs also said the Japanese government, too, has used the time to rethink Japan's tourism model and has initiated programmes to support the development of local tourism, such as offering subsidies for inspection trips in remote regions. Many new programmes have been developed in off-beaten tracks as a result, including Hitotoki's own project to Okinawa's remote islands.
"Paradoxically, this project would have not happened without those two 'break' years," said Mr Debs.
For those who prefer freely roaming the streets of Tokyo and making spontaneous detours during their trip, a little more patience may be best after waiting this long for Japan to reopen its doors. Those who can't wait will weigh the tour requirements and higher costs against the favourable exchange rate and potentially less crowded sights.
But perhaps the best reason for Japan lovers to return will be the promise of new destinations and richer experiences. 
Raini Hamdi is a Singapore-based business journalist who writes on hospitality, travel and tourism in Asia. She is Pacific Asia Travel Association Journalist of the Year and has authored two books on hospitality.
Editor's note: This commentary has been amended to correct visitor application procedures and also that there is no limit cap on group sizes.