commentary Commentary
Commentary: Malaysia government's budget, crunch time for economic reforms?
The Malaysian government budget projects a deficit of 3.7 per cent of GDP and contracting public investment - plans that presents risks for the Malaysian economy, says one observer.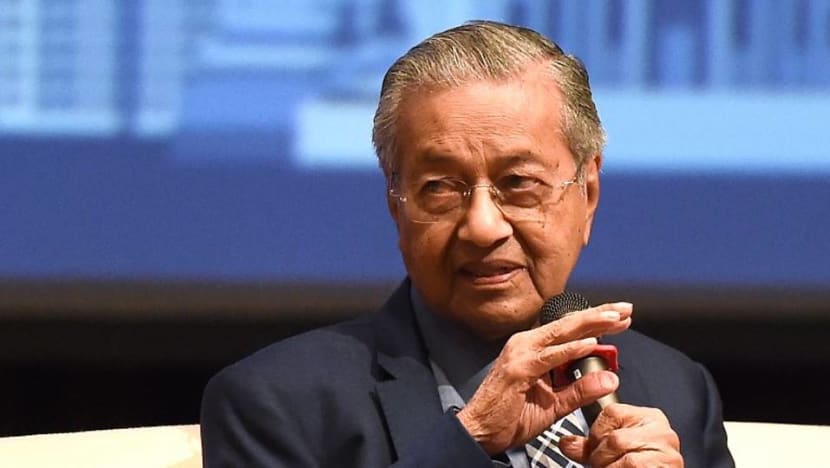 MELBOURNE: Prime Minister Mahathir Mohamad's honeymoon period after he swept to power in Malaysia may now be facing an economic reality test. 
Mahathir's recent admission that his pre-election promises exceeded what can possibly be delivered is just the start. Analysts and investors alike are now hanging on further details of the government's economic policy priorities.
In the six months since Pakatan Harapan under Mahathir ended more than six decades of one-party rule in Malaysia, the new government has taken a measured approach to policy development, allowing inexperienced ministers to get on top of their portfolios while it enjoyed electoral grace.
The release of the Mid-Term Review of the 11th Malaysia Plan, as well as the government's first budget, throws some light on where the government might head on economic policy. 
Stronger governance and alleviating cost of living pressures are underlined as priority areas, along with greater regional development, entrepreneurship and digitalisation. 
These priorities represent positive investment in government effectiveness and inclusiveness. But there are questions about its economic policy direction.
CAN MALAYSIA MANAGE MEDIUM-TERM RISKS?
The Mid-Term Review provides a blueprint loaded with high-level aspirations that would represent an impressive reform agenda if translated into successful policies. But aspects of the review raise questions about the government's real capacity to navigate medium-term risks. 
The 2020 balanced budget target has been abandoned and the budget deficit has widened to 3.7 per cent of GDP (with an aim to reduce this to 3 per cent of GDP by 2020), while public investment — most notably in major rail and pipeline projects — is set to contract.
The cancellation and postponement of mega rail and pipeline projects has rightly been applauded on governance grounds, but the fallout presents some economic risks. 
Debate about future infrastructure needs has been sidelined by fear mongering about debt. Investors also now face higher levels of uncertainty and risk. While Chinese investors have been hit hardest by the cancellations, both governments appear to have so far handled the diplomacy of recontracting deftly.

The review also foreshadows a host of new expenditure in healthcare, social protection, rural infrastructure and the environment that will need to be financed by either undeclared budget cuts in other areas or additional revenues.
Revenue raising — or the failure to address the need for it — is a serious weakness in government plans. 
Tax revenue has fallen to around 13 per cent of GDP — compared to the OECD average of over 34 per cent — and the government's decision to dump the goods and services tax (GST) for a narrower sales and service tax will accelerate the decline. 
The budget estimates tax revenue at just 11.5 per cent of GDP in 2019.

ECONOMY MOVING IN THE WRONG DIRECTION
The Mid-Term Review hints at plans to diversify indirect taxes and increase non-tax revenue. Increasing indirect taxes appears ambitious after the noisily populist anti-GST campaign, while non-tax revenue is code for increasing dependence on revenues from state-owned enterprises (SOEs). 
The budget highlights this, reporting a 33 per cent drop in indirect tax revenue in 2018 and dividend hikes on Petronas in particular amounting to a doubling of non-tax revenue by 2019.
The budget hits some easy targets with higher taxes on property gains, sugar beverages, casinos, imports and online services. However it ignores potential reforms to wealth and property taxes or to the income tax system that currently covers only 15 per cent of workers and transfers very little from rich to poor households.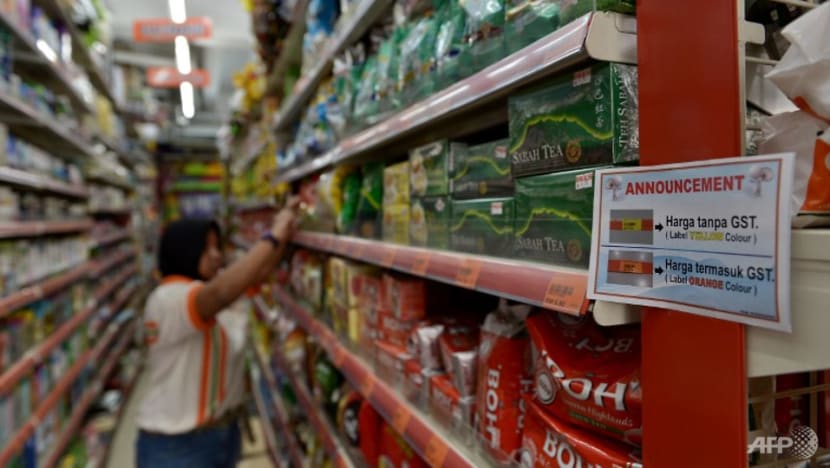 While the Malaysian government's footprint may be low in taxation and expenditure, its participation in the economy is pervasive. The highly centralised top-down federation (that cripples local government initiative) and government ownership of more than half the local stock market ensure that the vast majority of economic activity is directly affected by the state.

Despite enabling the corruption scandals that brought down the former government, SOE dominance is not earmarked for meaningful reform in the near future. 
The budget speech declares that stakes in "non-strategic" government businesses are to be reduced, yet if anything the Mid-Term Review is a blueprint for reinforcing paternalistic control of local governments and enhancing the primacy of SOEs.

This is moving the Malaysian economy in the wrong direction. Rather, the government needs to focus on decentralising local governance and diluting SOE market concentration.
AMBITIOUS REFORMS NEEDED 
The large programme of policies favouring Malays and other indigenous groups in the Mid-Term Review is another possible economic destabiliser. 
There was much hope that Mahathir's more representative government would bring an end to the country's long-running and ill-targeted affirmative action programme. Yet the Review simply reaffirms the government's commitment to continuing it. 

Under-investment in human capital is perhaps the single biggest drag on Malaysia's economic development. It is therefore a positive that human capital remains a high policy priority in Malaysia — commanding its own pillar in the Mid-Term Review and the highest share of budget expenditure. 
Some of the worthwhile measures include policies to address immediate skills mismatches, invest in school infrastructure and raise the quality of education.
Still, the perpetuation of myths that low-skilled foreign workers are a drag on the economy and misguided plans to curb migrant inflows through increased levies and by further outsourcing responsibility to businesses with a vested interest in increasing numbers raise doubts about whether the government understands the extent and causes of Malaysia's human capital deficiencies.
In the face of headwinds from global economic crises and trade wars, ambitious reforms are a must for Malaysia's new government.
Replacing current unproductive and populist measures with a medium-term policy platform that tackles distortions and disadvantages would not only enhance the country's economy but also give needed weight to the government's economic credentials.
Stewart Nixon is a research scholar in the Crawford School of Public Policy at the Australian National University. He is lead author of a new report from the Asian Bureau of Economic Research at the Crawford School on the Malaysian economy and was co-author of the OECD's inaugural Economic Assessment of Malaysia. 
This commentary first appeared on East Asia Forum. Read it here.