Commentary: Mental healthcare should be for all, not just those who can afford to skip the wait
With more awareness raised in mental health, are we also doing more to improve affordability and accessibility of quality care and treatment? Former NMP Anthea Ong weighs in.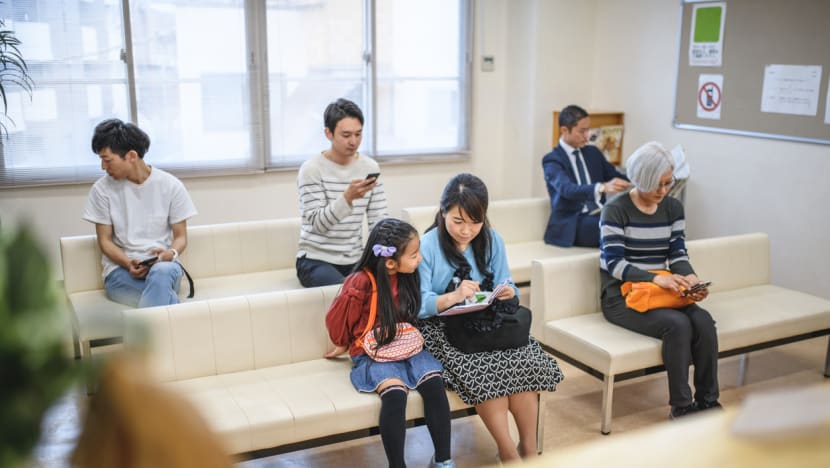 SINGAPORE: Rachel*, a 17-year-old Singaporean volunteer whose close friends self-harm, shared with me recently the rude shock of learning that a psychotherapy session at a private clinic would cost at least S$350 per hour.  
Although she had been dealing with her own mental health challenges and knew that she would benefit from seeing a therapist, she decided not to seek help given all that her parents had already gone through. I directed her to CHAT, the youth mental health service under Institute of Mental Health (IMH) but she was not comfortable with the stigma associated with IMH.  
I was similarly quoted S$250 to S$500 per hour by a private clinic in 2020 when I enquired on behalf of Jamie*, a young working Singaporean, who came to me about a long-term eating disorder.
From our conversations, it seemed that a deeply entrenched stigma, especially internalised shame that she couldn't shake off, was a key reason why she did not want to go with the eating disorders treatment programme at Singapore General Hospital (SGH).
She was also worried about having a "record" in the public health system and of the waiting time. She stopped after two sessions with the private therapist, cost being a major reason. 
COST IS STILL A BARRIER TO QUALITY MENTAL HEALTHCARE
The latest Singapore Mental Health Study in 2016 found that 78.6 per cent of adults in Singapore with mental health conditions did not receive treatment in the past 12 months.
More worryingly, it found that three out of four respondents not seeking treatment cited concerns about high costs of treatment as a deterrent.
The same study found a 12-month prevalence of mental illness of 6.5 per cent among adult Singapore residents.
With an adult resident population of about 2.7 million in 2022, this potentially translates to a treatment gap of more than 103,000 adult residents (almost equivalent to the entire population of Sembawang town) forgoing care and treatment due to cost concerns every single year.
It's no surprise therefore that in the 2021 AreWeOkay public consultation by SG Mental Health Matters, the team found a high consensus amongst the 561 respondents around cost being a barrier to mental healthcare access; 78.9 per cent of the total participants agree with the statement: "Cost is a barrier to quality mental healthcare in Singapore''.
Within the public healthcare system, a subsidised first consultation may cost around S$30 to S$60 per session. Under the MediSave 500/700 scheme, withdrawal limits are capped at S$700 per year for anxiety, major depressive, schizophrenia and bipolar disorder, or S$500 per year otherwise.
Psychiatric medication can cost upwards of S$100 a month for some antidepressants.
Multiple sessions of therapy or medication over a longer period render many Singaporeans, particularly young people and those from lower-income groups, unable to bear such a financial burden. This is especially so if they also have other health conditions. 
SHORTAGE OF MENTAL HEALTH PROFESSIONALS
The longer it takes for someone to receive help, the more difficult their recovery can be. Delays in treatment time can cause other serious consequences too, such as limiting social and occupational opportunities, and increasing the risk of depression and substance use challenges.
According to the Ministry of Health (MOH), the median waiting time in 2020 for a new subsidised appointment at public hospitals to see a psychiatrist was 34 days and that with a psychologist was 32 days.
However, I also know of family and friends who were, and are still, given a few months of waiting time for their first or next appointment.
The high costs of mental healthcare and long waiting times at public hospitals are likely a low supply-high demand consequence given that Singapore has only 4.6 psychiatrists and 9.7 psychologists per 100,000 population, as reported by the Ministry of Health in 2022. Compare this to 44 psychiatrists per 100,000 population for Switzerland and 28 for New Zealand versus 1.0 for Malaysia and 0.3 for Indonesia.
In the community, there were 491 registered counsellors and clinical supervisors with the Singapore Association for Counselling as of February 2022, which translates to 8.6 counsellors per 100,000 population but some of these counsellors might have already been included in the ratio of psychologists.
This shortage of mental health professionals has been made more acute as demand for help increases with improved awareness from national campaigns such as Beyond the Label and the toll from the COVID-19 pandemic.
We would be remiss to measure how well we are doing in raising awareness of mental health without also monitoring how we are faring in affordability and accessibility to quality care and treatment. 
CREATING A WHOLE-OF-SOCIETY ECOSYSTEM
Ongoing efforts are being made to raise awareness of the psychology profession through training grants, study awards and scholarships by MOH and the National Council of Social Service. It is safe to say that this effort will take years to bear fruit in closing the gap, but we are finally heading in the right direction.  
There are free hotlines and complimentary basic counselling services by registered charities such as Silver Ribbon and Singapore Association for Mental Health.
Increasing funding for and expanding the use of MediSave monies for consultation at government-funded community mental health agencies such as Samaritans of Singapore, Caregivers Alliance and Shan You Counselling may help to lighten the load on our public healthcare institutions. Teleconsultation and digital mental health are also helping to meet increasing demand.
While mental health was not included in the recently launched Healthier SG initiative, Health Minister Ong Ye Kung has committed to it being included in the future. I hope this will be sooner rather than later. More people seeking help early from their family doctors, who can then point to a continuum of help options, will reduce costs and improve recovery meaningfully. 
In the meantime, more can and must be done with mental health insurance to address the mounting cost and accessibility challenges more expeditiously, starting with workplaces given that 70 per cent of us are employed.
LISTEN: Could an AI chatbot be your therapist?
The pandemic has forced a change for the better. What used to be seen as extra perks or generous benefits such as Employee Assistance Programme (EAPs), inclusions of psychological consultation and treatment and mental health leave offered only by a few progressive employers have become more necessary and widespread. 
The Tripartite Advisory for Mental Wellbeing at Workplaces issued in November 2020 has reinforced this recommendation to all employers in Singapore, alongside others to support employee well-being. WorkWell Leaders is driving urgent and collective action with CEOs and leaders to integrate mental well-being into business strategy as a priority.
Major insurers have also upped their game by including psychiatric treatment in their offerings. 
It is understandably challenging for small companies to provide such a comprehensive suite of mental health benefits, but we must do what we can.
"No Singaporean will be denied appropriate care because of an inability to pay" was a stirring promise by then Senior Minister of State for Health, Edwin Tong at the Committee of Supply Debate in 2020, even if the minister was not making direct reference to mental health. 
Let's make good the promise as a society where no one, especially youths like Jamie, is denied timely quality mental health care and treatment when they are most in need because they cannot afford it.
Anthea Ong is a former Nominated Member of Parliament, professional certified coach and social entrepreneur (SG Mental Health Matters, A Good Space Co-operative, Hush TeaBar) and the author/editor of 50 Shades of Love and The Nominated Member of Parliament Scheme: Are Unelected Voices Still Necessary?. She is also Chairperson of WorkWell Leaders, a Singapore-based charity focused on mental well-being as a leadership priority. 
*Names have been changed.