commentary Commentary
Commentary: The enormous, avoidable waste of human capital caused by gender inequality
We cannot afford to tolerate the enormous yet preventable waste of human capital caused by gender inequality, says one observer.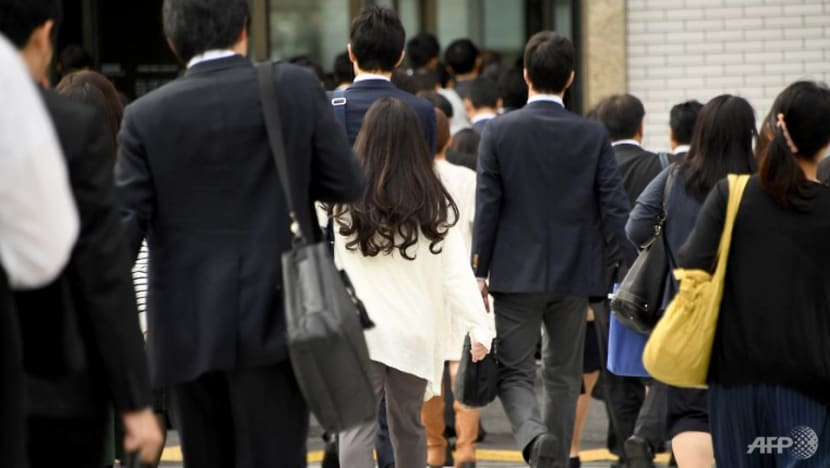 SINGAPORE: Businesses that neglect their most valuable assets lose competitiveness and long-term profitability. The same is true on a larger scale for national economies. 
So why do we continue to tolerate the enormous, yet preventable waste of human capital caused by gender inequality? Isn't it time we addressed this question and treat it as a top international economic priorities? 
Only half of women globally are in paid work outside the agricultural sector compared to three in four men. This gap in employment rates has barely narrowed over the last twenty years. 
Worse still, the gap widens the higher up the career ladder you go. We expect more women to rise up the ranks yet the number of female CEOs of Fortune 500 companies has actually fallen by a quarter over the last year to under 5 per cent. A sobering reality indeed.
MEN ARE DOING VERY LITTLE
As I was discussing these issues with non-government organisations and business leaders at the Concordia Summit and the World Economic Forum's Sustainable Development Impact Summit in late September, I was struck by three main challenges.
First, men seem to be doing very little to bridge the gender gap. The advocacy is mostly led by women, as was the case with the suffragette movement at the beginning of the 20th century to give women the right to vote. 

As long as men do not understand that bridging the gender gap is their responsibility as well, very little progress will be made. It is high time for men to step up and lead together with women to address this issue.
A BOTTOM-LINE ISSUE
Second, very few business leaders seem to understand that gender inequality is not just a moral and human rights issue, it is also a bottom-line issue. It constitutes the single biggest distortion in the modern labour market and is a major impediment to wealth creation. 
It prevents talent from rising to its natural level and leads to the systematic misallocation of resources, leaving the global economy worse off in the process.
It has been estimated that closing the gender gap would add US$28 trillion to the value of the global economy – a 26 per cent increase – by 2025. The dividend would be equal to the combined GDPs of the US and China.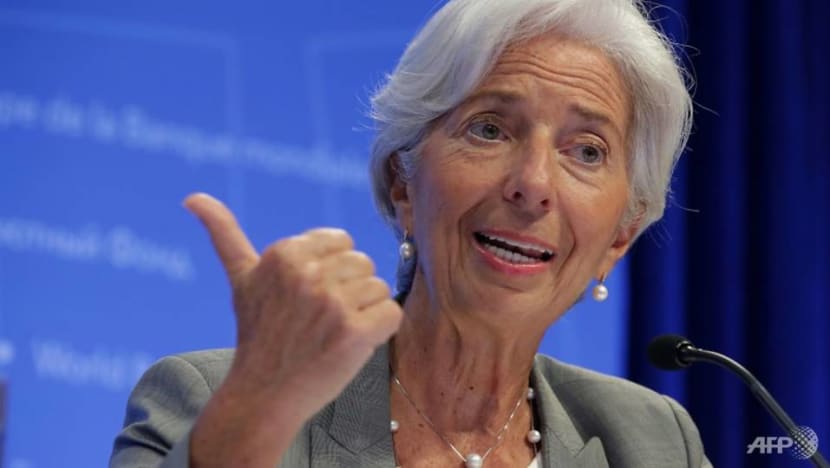 There is today an extensive body of research showing a strong link between female empowerment and economic development. Put simply, companies and societies are more likely to grow and prosper when women gain greater financial independence as wage earners and property owners.

Forward-thinking companies should be looking for ways to empower women at work, not just as a moral obligation, but also as a sound business strategy. 
A 2017 report by McKinsey noted that companies with three or more women on their executive committees performed better according to a broad set of organisational criteria, including innovation and quality of leadership. It further concluded that companies with the most women in senior positions achieved 47 per cent higher returns on equity than those with none.
MISSING OUT IF WE FOCUS ON BIG COMPANIES ONLY
Third, when advancing female economic empowerment, the international community seems to mostly focus on helping women to break the glass ceiling in medium and large companies currently dominated by men. While this is incredibly important, we are also missing a big piece of the puzzle. 
Most women around the world do not work for well known, large companies. They work in small- and medium-sized enterprises, family owned businesses, or are self-employed. In the UK, for example, 96 per cent of companies are micro-businesses. 

I am convinced that one of the most effective strategies would be to increase opportunities for women to create and build businesses of their own. Numerous studies have shown the benefits of increased female participation in labour markets. Imagine the wider impact if women were afforded the opportunity to become business leaders. 
Sadly, today's entrepreneurs are still twice as likely to be men. Female entrepreneurs also receive a disproportionately small amount of venture funding, with only 10 per cent of funding globally going to women-led start-ups. 
This is despite the fact that companies founded by women deliver significantly higher returns than the market average - by up to 63 per cent, according to a recent study by First Round Capital. 
Indeed, another recent report by consulting group BCG found that women-owned start-ups delivered over two and a half times more revenue per dollar invested than companies founded by men. More must be done to provide the investment capital needed to support and accelerate the emerging revolution in female entrepreneurship.
A POSITIVE FEEDBACK LOOP
As an entrepreneur with businesses that support entrepreneurship in many emerging economies in Asia, Africa and Middle East, I know that women are driven, talented and eager to take control for themselves. 
In Africa, which has the highest rate of female entrepreneurship in the world, where 27 per cent entrepreneurs in Africa are women, a platform called She Leads Africa is setting out to leverage that talent and increase the often non-existent financing for women-led businesses by offering knowledge and support, and launching a pitch competition. Theirs is a great example to follow. 

Platforms like She Leads Africa will hopefully become more commonplace around the world. As such initiatives get more funding, we should hope to see more and more exciting projects being led by female business leaders.
This creates a positive feedback loop that will in turn encourage more funding, and eventually bring about a more supportive environment for female entrepreneurs.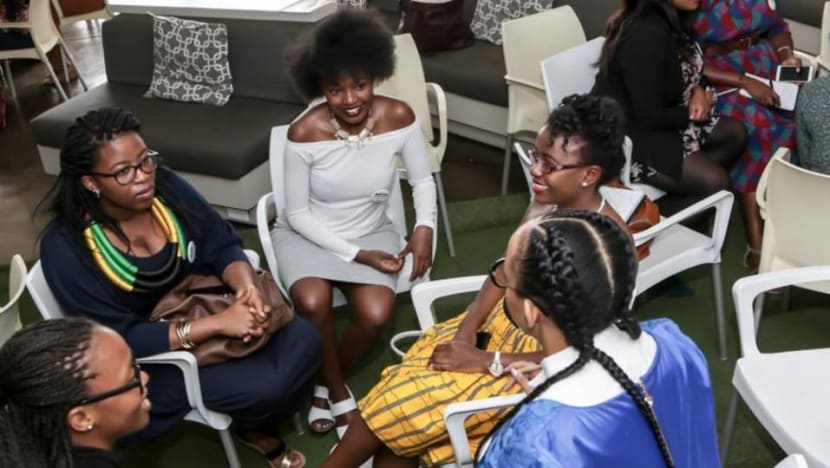 Women around the world are developing game-changing products and solutions with the potential to make a huge impact in improving our lives and our communities.  
Rafaela Cavalcanti co-founded CloQ, a nano-credit and financial literacy resource in Brazil designed to support the poor and unbanked. Wazi Vision in Uganda, founded by Brenda Katwesigye provides affordable means of diagnosing refractive errors among children and offers eye glasses made from recycled plastic. 
Neelam Chibber's Industree Foundation is developing sustainable livelihoods for women artisans in rural India. These are just a few of the incredible ventures being led by women across the globe.
Gender inequality is not a fatality. But challenging the status quo will need more than just good intentions. It will require transformative change in the way we do business and support women entrepreneurship. 

Vijay Eswaran is a Malaysian business leader, philanthropist and author whose QI Group of Companies works with hundreds of thousands of entrepreneurs around the world, a majority of whom are women.