commentary Commentary
Commentary: General Prayut's dream of remaining PM dampens Thailand's hopes of starting afresh
And all the signs suggest his bid for power will be successful, says Termsak Chalermpalanupap.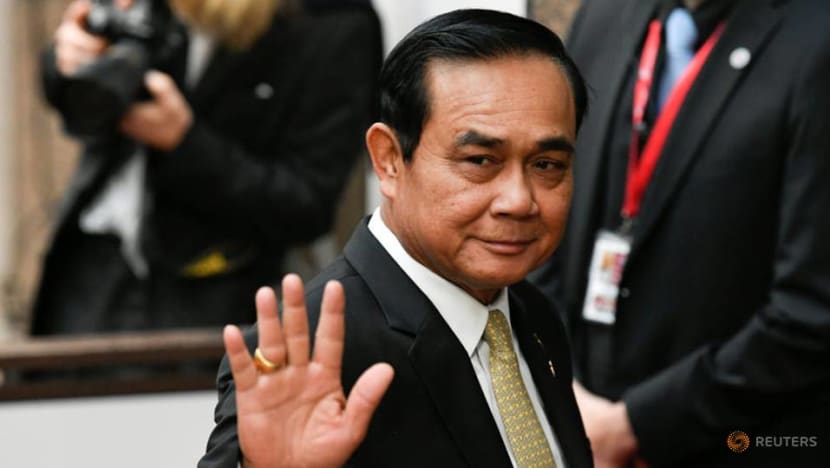 SINGAPORE: Thailand faces daunting political uncertainties as the country prepares for a long-awaited general election come February 2019. 
Junta leader Prime Minister General Prayut Chan-o-cha's wish to stay on in power after the general election has dampened hopes of a new beginning for Thai democracy.
And all signs point to the growing likelihood that General Prayut will remain in power.
A NEW CONSTITUTION
Constitutional changes have hamstrung how many seats major popular political parties can gain and how much they can form a coalition to engineer a shift away from Prayut's current direction.
Promulgated in April 2017, the current Constitution is the brainchild of Meechai Ruchuphan, an 80-year-old Thai constitution guru. 
Having wide credibility, the former acting Prime Minister is the only civilian on the National Council for Peace and Order (NCPO) set up by coup leaders and headed by General Prayut after they seized power from the elected civilian government of Pheu Thai Party in May 2014. 
The Constitution contains new provisions designed to guard against money politics and wasteful populism, as well as to commit future governments over the next 20 years to the priorities in the National Strategy framework laid down by the NCPO and passed by the National Legislative Assembly.
Some new rules designed to prevent large and well-funded parties from winning too many House seats have one unintended consequence: A sudden boom of new small parties, diluting any power large parties may wield. 
By the end of last October, 83 parties have already been registered. Undoubtedly, the next election will see a record number of parties in the race, at least double the 40 parties in the 2011 general election.  

Under newly passed electoral rules signed into law by King Maha Vajiralongkorn this year, small parties can win allocated 150 party-list House seats based on the total of votes all candidates of each party receive, even when none of its candidates win in any of the 350 single-seat constituencies.  
Another political innovation is to let each party name in advance up to three candidates for the premiership. 
After the election, a party or a group of parties with the most number of House seats will nominate its listed candidate for the premiership in a joint sitting of the House (comprising 500 Members of Parliament to be elected) and the Senate (comprising 250 Senators picked by the NCPO).
A majority vote of the combined two parliamentary chambers of 375, is needed to win the premiership.
PRO-PRAYUT PARTIES
At least two parties strongly support General Prayut's return to premiership. 
One is the Action Coalition for Thailand (ACT) under the guidance of Suthep Thaugsuban, leader of the People's Democratic Reform Committee, which organised the massive anti-government protest in Bangkok that culminated in the coup that ousted the Yingluck Shinawatra government in 2014.
The second pro-Prayut party, Palang Pracharath, has the tacit support of Dr Somkid Jatusripitak, Deputy Prime Minister for Economic Affairs in the Prayut administration. 
Four ministers in Dr Somkid's team have taken key posts in the new party: Industry Minister Uttama Savanayana, now party leader; Science and Technology Minister Suvit Maesincee, who has now assumed the deputy party leader position; Commerce Minister Sonthirat Sonthijirawong, who is party secretary-general; and Minister in the Prime Minister's Office Kobsak Pootrakool, who is also party spokesman.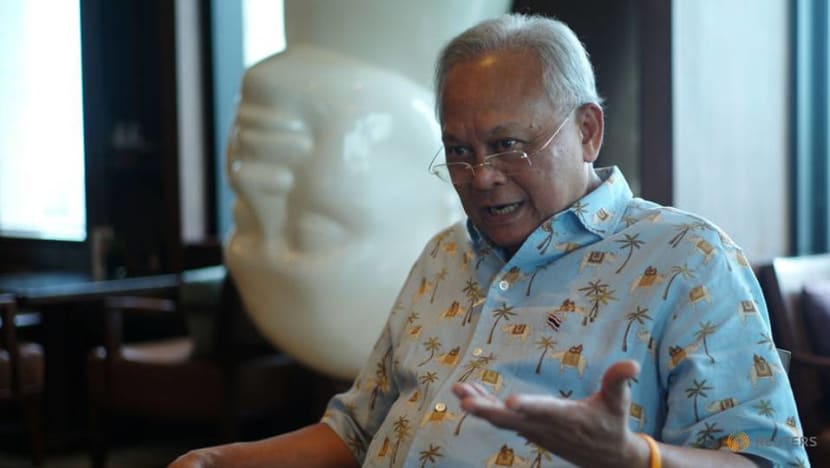 Palang Pracharath is widely believed to be supported by Sam Mitr (Three Friends), a group of veteran politicians led by Suriya Jungrungreangkij and  former Public Health Minister Somsak Thepsuthin.
Secretary-general of Thai Rak Tha, Suriya held several ministerial posts in the Thaksin administrations until the coup in 2006. The third unnamed "friend" in this group is believed to be Dr Somkid.
Now supporting Prayut, these three political heavyweights used to be key lieutenants of  Thaksin Shinawatra in Thai Rak Thai in the early 2000s. 
Palang Pracharath, with support from Suthep's Action Coalition for Thailand, can essentially hand the premiership to General Prayut – once Prayut consents to be named as a candidate for the premiership.

The two pro-Prayut parties just need to win 125 House seats to team up with the 250 Senators hand-picked by the NCPO to secure the 375 needed to secure the premiership for General Prayut.  

PHEU THAI WEAKENED

Meanwhile, Pheu Thai has been weakened by breakaways by senior members amid rumours of its imminent dissolution.
Having campaigned on the slogan "Thaksin thinks, Pheu Thai acts" in the 2011 election, the party stands accused of being influenced by Thaksin, who faces at least four pending court cases and has been disqualified from any involvement in Thai political parties. 
Without any heavyweights, the fledgling Thai Raksa Chart formed by some ex-members of Pheu Thai is hardly a force to be reckoned with, despite wide spread speculation that Thaksin's son Panthongtae would joined the party. 
WILL GENERAL PRAYUT SUCCEED?
Looking ahead, even if General Prayut returns as prime minister, he will have to face the hard cold reality of parliamentary politics. Known for his quick temper, it is doubtful whether Prayut can calmly handle unruly members of the new Parliament, including those in his own camp and the 250 Senators.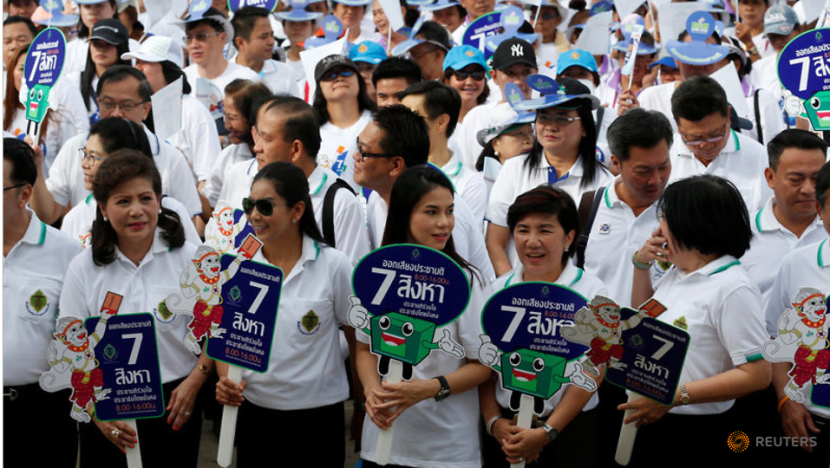 Once a year, 100 opposition members of the House can call for a no-confidence vote against the prime minister, individual ministers, or the Cabinet. They can be sacked with a simple majority, a vote in which the 250 appointed Senators have no say in.

Should political chaos return, there is no guarantee that General Prayut will continue to enjoy military support, even if he believes the new Army Commander-in-Chief General Apirat Kongsompong, has his back.

So even if Prayut wins power, Thailand's road ahead is paved with uncertainties and concerns.   

What the Thai people can do now is hope for the best and prepare for the worst.

Dr Termsak Chalermpalanupap is a researcher at the ASEAN Studies Centre of the ISEAS-Yusok Ishak Institute and a member of the Institute's Thailand Country Programme.  All views expressed in this article are his own as a Thai citizen.