commentary Commentary
Commentary: What difference will new aerial guidelines make amid South China Sea tensions?
The ASEAN defence ministers made valiant efforts in passing guidelines to manage aerial encounters last week, but it will take more to rein in superpower tensions, says one observer from RSIS.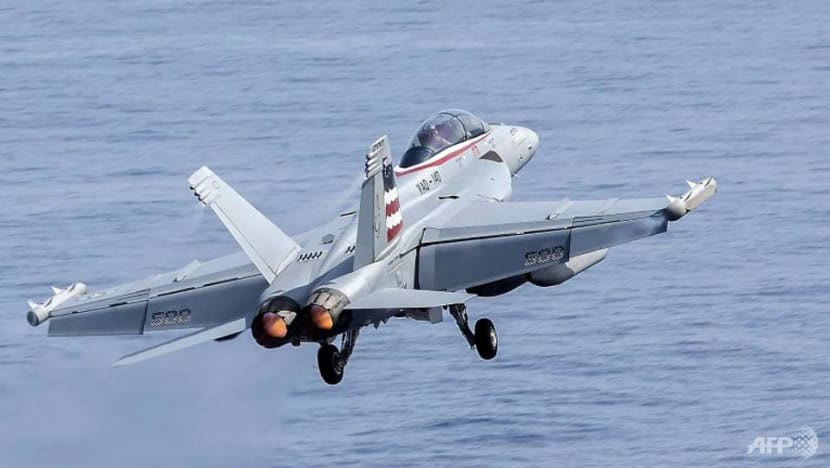 SINGAPORE: China and the US must have heard ASEAN loud and clear last week.
Less than a month since a near-miss close encounter between the USS Decatur and a Chinese warship, ASEAN defence ministers voiced concerns about rising tensions between the two major powers in the South China Sea.

The regional bloc seems to have grown more wary towards what it deemed a potential source of instability in the South China Sea. 
Countries are concerned that such developments could derail ongoing diplomatic efforts, such as those on the proposed Code of Conduct, a single draft negotiating text of which was adopted just a couple of months ago.

This still begs the question whether ASEAN's expression of concerns would be effective in altering the behaviour of extra-regional powers, not least China and the US, in the South China Sea.
THE US AND CHINA UNLIKELY TO CEASE ACTIVITIES
It is more plausible that Beijing and Washington will not cease their activities in the South China Sea.
For China, rolling back from its militarisation effort – not least fortification of those far-flung Spratlys outposts and the frequent air, naval and amphibious wargames – would be politically costly to the ruling communist party and President Xi Jinping's personal prestige.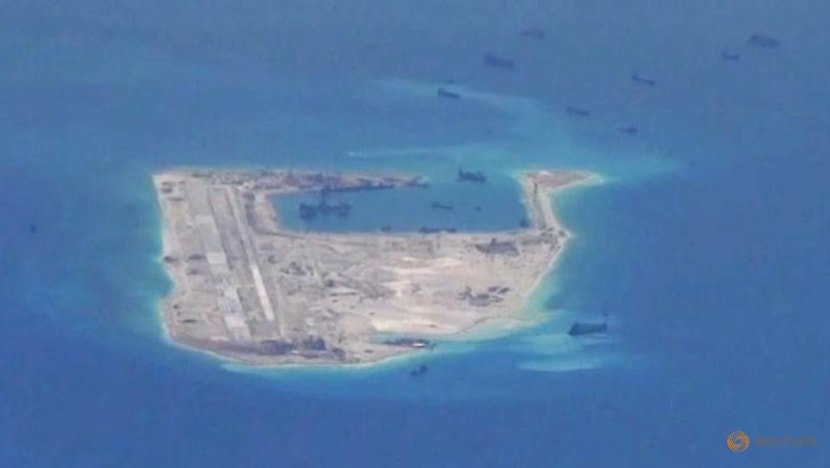 For the US, rolling back from its military "show of force" presence, and freedom of navigation operations in the South China Sea may suggest it is abandoning those very principles about upholding freedom of navigation and overflight, which Washington has long been championing.
The associated political costs, perhaps more far-ranging and debilitating, will be on the US's credibility towards its regional security commitments.
ASEAN'S VALIANT EFFORTS
ASEAN statesmen must have been cognisant of this reality. 
Their approach is a pragmatic one that encourages predictability in crisis – by  ensuring that, if there is no way to completely prevent or avoid, any close encounter similar to the USS Decatur incident should not spiral out of control.
For some time, ASEAN has encouraged extra-regional powers to subscribe to confidence-building measures. The Code on Unplanned Encounters at Sea was adopted by 21 navies at the Western Pacific Naval Symposium in April 2014, aimed at promoting safety during close maritime encounters.
Last week's ASEAN Defence Ministers' Meeting promulgated the Guidelines for Air Military Encounters, which extended confidence-building from the surface to aerial domain.
A logical next step is for other countries to adopt this new set of guidelines and development suggest this reality is not far from hand.
It is encouraging that the eight dialogue partners that make up the ASEAN Defence Ministers Meeting Plus (ADMM-Plus), including China and the US lent "in-principle" support for the world's first multilateral set of guidelines governing behaviour between military air forces.
There is every reason to cheer for this, but it is still important not to go away with the illusion that the situation may change for the better any time, at least in the foreseeable future.
NOT NEW
As far as China and the US are concerned, the ADMM's new aerial guidelines are anything but novel, one reason why there's no reason for either to object.
The two powers had inked very similar provisions in bilateral agreements since 2014, including a Memorandum of Understanding (MOU) regarding the Rules of Behaviour for Safety of Air and Maritime Encounters in 2014, and the Agreement on Establishing a Consultation Mechanism to Strengthen Military Maritime Safety. 
Both sides have also agreed in the following year to more detailed rules of engagement for air-to-air encounters in a subsequent supplement to the 2014 MOU.

In fact, comparing the two mechanisms, the ADMM's aerial guidelines seems to draw more than just inspiration much from the 2015 Supplement – and yet the US-China agreements are far more elaborate document, for example containing provisions for annual assessment meetings to review their effectiveness, and specific communications rules.
DONE NOTHING TO PREVENT INCIDENCES
The existence of such agreements between the US and China did not ensure total compliance, however.

In May 2016, two Chinese J-11 fighter jets flew within 15m of a US Navy EP-3 reconnaissance aircraft east of Hainan island, in what US authorities described as an "unsafe" encounter, and a violation of the inked agreements.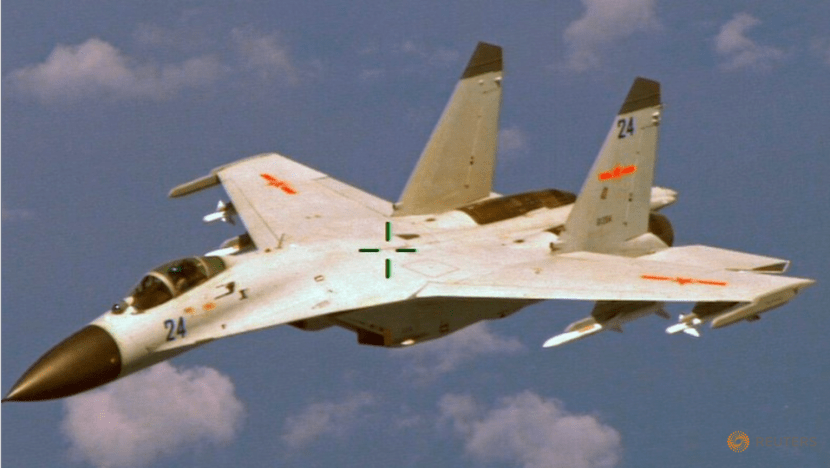 In February 2017, another "unsafe" aerial incident happened, in the general vicinity of the Scarborough Shoal, when a US Navy P-3C maritime patrol and reconnaissance aircraft and a Chinese KJ-200 airborne early warning plane flew within about 304m of each other.
Fortunately, most of the interactions between Chinese and US air and maritime forces have been safe and professional, and incidents did not escalate into more serious mishaps thanks in no small part to a factor more important than the presence of these agreements - the continued bilateral channels of communications.
MORAL SUASION
If anything, the ASEAN Defence Ministers' adoption of these aerial guidelines may have the effect of impressing upon Beijing and Washington the urgency of prudently managing safe maritime and aerial interactions between their forces, and expressing ASEAN's collective concerns about tensions in the South China Sea to shape regional norms of good behaviour.
But there are clearly limitations on what this new initiative can possibly accomplish, even if it is adopted by other extra-regional parties.
What we must keep in mind is that China and the US will likely continue to implement and gradually augment their bilateral mechanisms to manage conflict, regardless whether guidelines are promulgated to the ADMM-Plus.
No doubt extra-regional powers will at least express support for such initiatives to show their support for ASEAN's continued relevance and centrality within the regional security architecture.
As Singapore's Defense Minister Ng Eng Hen described: 
Big powers recognise ... and trust us (ASEAN) to be in the driver's seat.

Given its pivotal role in maintaining regional peace and stability in the South China Sea, ASEAN will do well to heed caution because it risks being pulled apart, where many regional countries are looking at security cooperation that do not include others, so that they can influence and shape ASEAN's position.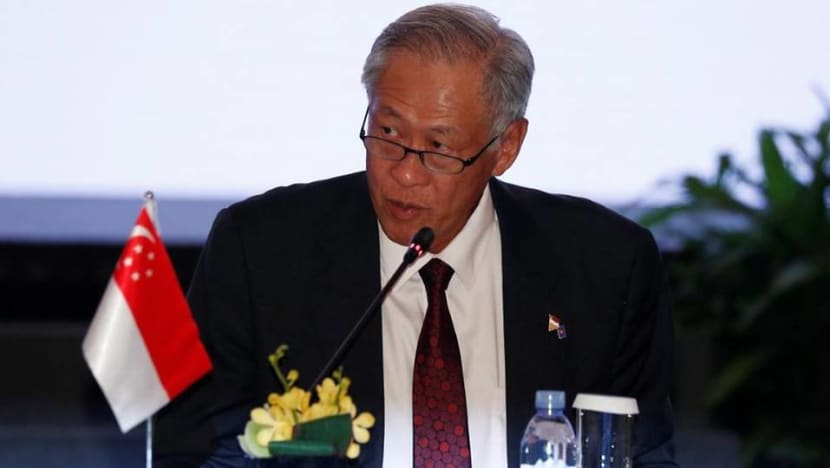 The inaugural ASEAN-China Maritime Exercise that commenced this week, and the ASEAN-US maritime exercise slated for next year, aptly demonstrate ASEAN's magnified role in the intensifying geopolitical rivalry playing out between Beijing and Washington.

TEMPER EXPECTATIONS
Last week's ASEAN meetings certainly constitute major diplomatic accomplishments for ASEAN, but it is necessary to temper expectations when it comes to how the US and China will manage their encounters, especially in the South China Sea.
Given the pace of activities taking place in and around the disputed waters, tensions are not likely to subside anytime soon.
Nevertheless, ASEAN-led initiatives such as ADMM and ADMM-Plus remain useful insofar as they help constantly remind all concerned parties to manage tensions out of control.
Collin Koh is research fellow with the Maritime Security Programme, at the S. Rajaratnam School of International Studies, based in Nanyang Technological University, Singapore.