Is Singapore's latest F&B empire being built by these cheeky Muttons?
With the launch of their third food establishment, Class 95 deejay duo Justin Ang and Vernon A tell CNA Lifestyle about their dastardly plan to take over the food world... or not.
Do not mix business with pleasure, goes the old adage. And if you are wont to listen to wise old sayings, starting up a business with someone who is a friend and colleague is probably, well, not the wisest of ideas.
Justin Ang and Vernon A, more famously known as The Muttons In The Morning on Mediacorp radio Class 95, aren't very good at listening to good old truisms.

The radio deejays recently teamed up with Old Airport Road Food Centre hawker stall Roast Paradise to open new restaurant Fook Kin, which specialises in Kuala Lumpur-style Cantonese roast meat.
This is the duo's third food venture together, which first began with Fatboy's The Burger Bar outlets, followed by FatPapas – a halal offshoot of Fatboy's.
According to Vernon, spending most of their waking hours together over the last 13 years as a radio duo makes being colleagues, friends and business partners "a lot easier".

"Decisions about our morning show and our business ventures are made quickly, and because we know each other so well, there are usually very few disagreements," he said to CNA Lifestyle.
"And when we do disagree, I usually win the argument because I just give Justin something to eat, and he'll shut up!"
THE UNLIKELY F&B MAGNATES
With celebrities – be they actors or singers or radio jocks – hawking everything from shampoo to bak kwa these days, what made the pair embark into the notoriously fickle world of F&B?

"We've been on radio together for so long together. We've always discussed doing a business together at some point," said Justin. "We thought of everything from selling iPhone covers to starting an events company. But one day Bernie Tay approached us and we instantly knew we wanted to do food. It was the easiest decision we ever made."

Bernie Tay and his brother Kennie first started Fatboy's – all-American diner serving comfort food like burgers, fried chicken and steak – in 2009. The homegrown burger chain has since expanded outside of Singapore with outlets in Malaysia, China and Cambodia.

Having been fans since they were introduced to Fatboy's first outlet at Upper Thomson, the Muttons decided to team up with Bernie for their first business venture.

"With Bernie's years of F&B expertise and our love of eating, it was a no-brainer!" said Vernon.

Added Justin: "I'm so passionate about food and constantly finding the best food places, it became an ambition to be part of a food businesses that people seek out."

In March 2013, The Burger Bar opened in Far East Plaza, offering quick-serve artisanal burgers where customers custom-build their orders. Since renamed as Lil' Papas, there are now four outlets in Singapore and one in Kuala Lumpur.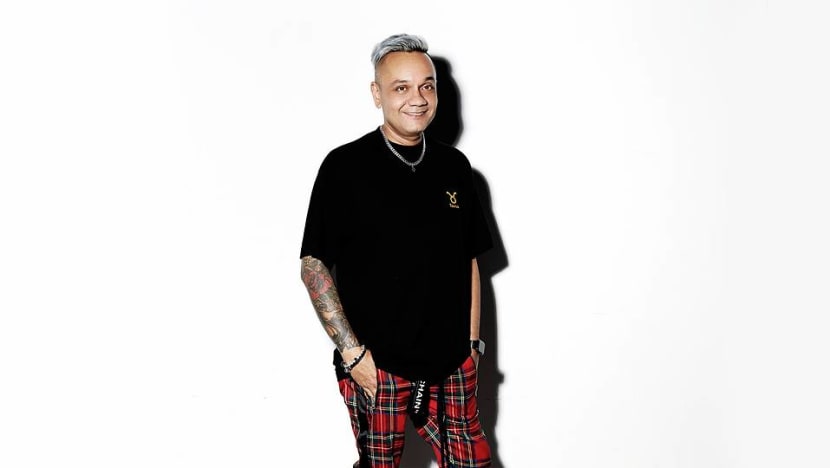 FatPapas, which serves hearty halal Western dishes from burgers to milkshakes, opened in Bali Lane in 2017. It's the brainchild of rapper Sheikh Haikel, who had been bugging Bernie to start a halal offshoot of Fatboy's.
For the Muttons, investing in FatPapa's was a natural follow-up. "We love it when people enjoy our burgers. So we thought why not also include our Muslim friends?" said Vernon.
"The idea of FatPapas was to take all that was great about the Fatboy's experience and make it halal," said Justin. "There was a massive demand for it."
"We roped in Haikel too because he's as, if not more, passionate about burgers, and he's, well, fatter than all of us," quipped Justin.
So what's the Muttons' pre-requisite for finding people to collaborate with? Do they all have to be buds?
According to Vernon, they don't really look for collaborations "actively".
"If the right opportunity comes along and we feel right about it, then we jump in," he revealed. "Of course it also really depends on our partner Bernie and his expertise for the final decision."
Agreed Justin: "We would love to say it's strategic, but it really is a series of chance meetings, and things falling into place at the right times."
And the right time it was, when it came to embarking on their third food business, a mere five years since they started.
ROAST MASTERS
When opportunity came a-knockin', the boys gladly answered.
Roast Paradise is run by two young hawker-preneurs, one of whom had parlayed recipes from his family's roast meat business in Kuala Lumpur into a hawker business. Apart from the Old Airport Road outlet, they have another stall in Ang Mo Kio. 

"When the guys (from Roast Paradise) approached us with plans of opening a restaurant version, we jumped at the opportunity to collaborate," said Vernon. "Local food was something we had always wanted to do and since we loved the roast meat these guys did, we instantly knew we could sink our teeth into this."

And thus, revealed Justin, began a year-long discussion to merge the Muttons' restaurant expertise with Roast Paradise's experience with roast meats.
The name of their latest establishment, Fook Kin, shows how firmly the pair's tongues are in their cheeks.
And to think it was almost called Roast.

"For the longest time during the planning process, that was the name." said Justin. "But once we settled on the unique look and decor of the restaurant, we instantly knew we needed a Chinese name for it. One of our partners suggested 'Fu Jing' or 'Fook Kin'. We thought the name was cheeky and stuck with it.
"It's so 'punnable'!" he laughed.
Fook Kin sells all sorts of meat. Unfortunately, that doesn't include mutton. And – let's clutch our pearls – there are no plans to start a food business that has anything to do with mutton.
"Not at the moment but we never say 'never'!" said Vernon with a big laugh. "Maybe an artisanal soup kambing? Wait. Isn't that cannibalism?"
For Justin, it's a definitive no. "I can't stand the smell of mutton, and I could never eat it," he admitted.
The succulent flesh of fully grown sheep aside, what's the next big food venture for The Muttons?
"It's too soon to tell, but I've always wanted to do a dessert-type place," said Justin. "No concrete plans yet though."
"Maybe a halal Japanese rice bowl and yakitori business? " offered Vernon. "We'll give you the exclusive if it happens!"
With all these options being thrown around, do we smell a slow and steady plan to build a food empire cooking?
"That would be awesome, wouldn't it?" Vernon said, laughing. "I guess we're taking it slow and steady, growing our businesses lovingly so we don't short change our patrons."
"If an empire builds from this, then great!" he continued. "But we're really happy for now just giving people a good dining experience."
Radio, confessed Justin, will always be their priority.
"I would love to say yes, that's the plan (for a food empire). But food will always be a side passion for us," he said.  "Radio is not something we're ever going to give up. F&B is a full-time job – we just don't have the time to commit to do much more than we're doing now."