Dynabook Portégé X30L-G: Lightweight workhorse that fulfills remote working needs
The new brand name of the former Toshiba PC business, Dynabook offers the same diligent design and latest innovations from Japan.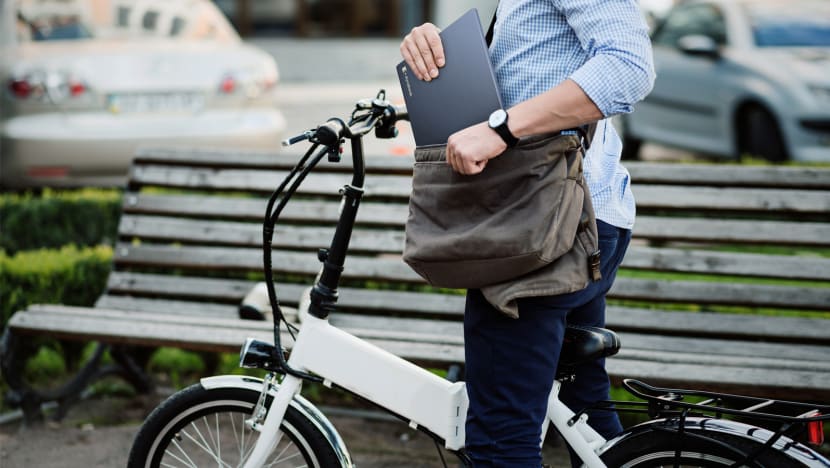 As businesses adjust to WFH (work-from-home) scenarios, it would seem that the norm of remote working is staying just that much longer. And even as conversations brew on the pros and cons of such arrangements, the fact remains that the traditional office setup may no longer be viable.
Forbes highlighted not only the necessity of workplace flexibility, especially when it comes to the younger workforce, but that telecommuting can be viewed as an economic revolution that heralds improved productivity and profitability.
The agility of a business to accommodate remote working has brought to the fore the need for a future-proof portable arrangement. And that often starts with a robust, secure and lightweight business laptop.
At 870g, the Portégé X30L-G is Dynabook's featherweight laptop – the lightest 13.3-inch model in the world, it says – and bundles powerful core functionality calibrated for productivity. This level of balance didn't come by chance. The thoughtful engineering behind the business laptop comes from experience – Dynabook is the new brand name of the former Toshiba PC business, so one can expect the same diligent design and latest innovations from Japan.
Dynabook's business laptop series is designed with durability, efficiency and security as key pillars to support mobile offices.
BUILT TO BE ON THE GO
When it comes to laptops, most models fall in the spectrum between rugged and portable. Often the formula for achieving one compromises the other, but the Dynabook Portégé X30L-G has happily accomplished both.
Magnesium alloy, a material often found in aerospace industries, was chosen for its lightness and excellent strength-to-weight ratio. A honeycomb rib structure further reinforces the chassis to deliver outstanding protection on the road.
The machine's lean profile belies its endurance. It has gone through rigorous military-standard MIL-STD-810G testing to weather knocks, drops and pressure. It also has a spill-resistant keyboard.
Even when reduced to such a lithe frame, the Portégé X30L-G offers full port capabilities – USB Type-C, two USB 3.0, HDMI, Gigabit LAN and SD card reader. The road warrior never needs to scramble for a stray adapter.
PERFORMANCE AT EVERY STEP
To match the durable case, Dynabook has equipped the Portégé X30L-G with equally sturdy internal specs. The latest 10th gen Intel Core processor delivers intelligent performance with in-built artificial intelligence, and connects users with ease when paired with Intel's WiFi 6.
From crunching documents and doing up presentations to engaging in uninterrupted video call meetings, the laptop powers productivity with a generous 14.5 hours of battery life. Fast boot-up and resume adds to the freedom of use and stays agile to the user's environmental changes. And 30 minutes of charge tops up use for another four hours. It's just one less thing for the mobile worker to worry about.
MULTIPLE SECURITY ASSURANCE
With the ease of connectivity comes the concern for privacy and data security. Companies invest in ample protocols at the office to protect sensitive information, so similarly, Dynabook understands the mobile future shouldn't compromise on this.
The Portégé X30L-G boasts a layered approach to its security. Dynabook is the only personal computer brand to have its own native system BIOS, and together with Smart Data encryption and advanced Trusted Platform Module 2.0 crypto-processing, it keeps data protected.
A user can configure multi-point log-ins for ease of identification, or stack on two-factor authentication and use the SecurePad fingerprint reader for biometric access. The native Windows Hello also provides software screening for extra peace of mind.
FOR EVERY SCENARIO
Businesses wishing to create a healthy ecosystem of business tools to support remote working and temporary office arrangements can benefit from Dynabook's dedicated mission towards mobility and efficiency.
The Portégé X30L-G is the forerunner in its Business Premium series, but every model in Dynabook's range carries the same key mission. The Tecra laptops in the Business Enhance series include full-featured performance with core functions while the Business Essential series brings you all the productivity at a great value with Satellite Pro laptops.
To find out how the Dynabook Portégé X30L-G can support your business, email the Dynabook team at DBS-b2b [at] dynabook.com.