Elevate business resilience with the cloud
A strong digital foundation is the key to planning for business disruption and beyond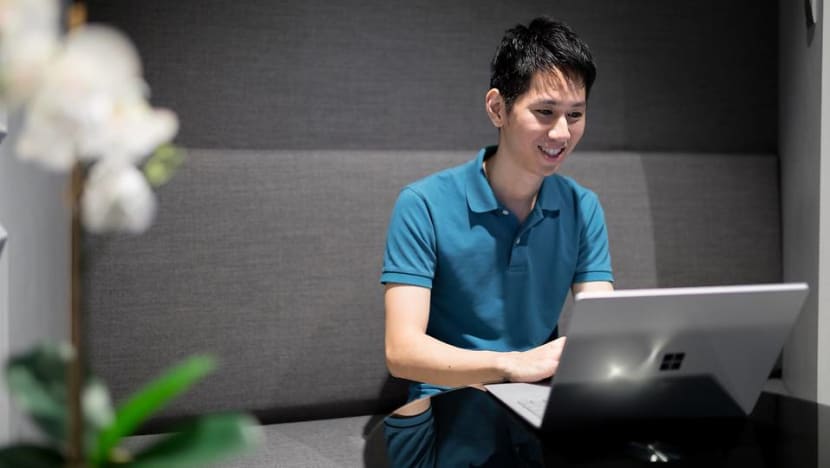 While more consumers have been gravitating towards digital platforms in the last few years, the COVID-19 outbreak has significantly accelerated the pace of this shift. For instance, the crisis has caused many consumers to embrace e-commerce as the primary channel for their retail needs.
The pandemic has also highlighted the urgent need for companies here to ensure business stability and continuity. Enterprise Singapore's Guide on Business Continuity Planning for COVID-19 is advising local firms to implement business continuity plans to minimise disruption to their operations and ensure that business remains viable during the virus outbreak.
Beyond ensuring continuity in the near term, the longer-term priority for enterprises is to become more resilient so that they can weather future crises and develop sustainable business models.
In this respect, the pandemic and accompanying lockdown restrictions have acted as a timely catalyst for many businesses to build resilience by digitalising their operations and turning to the cloud.
WHY THE CLOUD?
The case for the cloud is a compelling one: It offers businesses the flexibility, security and scalability to respond to rapidly evolving market conditions.
Operational flexibility: The move to a strong digital-first foundation where most, if not all, business systems are on the cloud, empowers employees to be able to work anytime, anywhere – and on any device. The ability to telecommute has become critical as the pandemic accelerates the trend towards flexible working arrangements.
This offers another benefit, especially during economically challenging times when businesses may be hard-pressed to meet employees' wage expectations. The greater work-life flexibility cloud solutions offer could be a key differentiator in helping firms to attract and retain talent.
Scalability: Cloud-based enterprise applications enable remote teams to work collaboratively and can be scaled up or down depending on business conditions. As a business grows or if it needs to pivot rapidly to take advantage of new opportunities, it can subscribe to additional applications to meet evolving needs.
Firms that subscribe only to the apps and services they need on customisable platforms can save money and have better control over their cashflow – a lifeline for any business, but especially crucial for startups and SMEs.
Improved workplace diversity: Remote working arrangements also allow companies to have more open and diverse teams that accommodate the needs of working parents and those with commitments outside of work.
This has become increasingly important as fostering diversity within an organisation is widely recognised as a key competitive advantage. A Boston Consulting Group study found that companies with more diverse management teams enjoy revenues that are almost 20 per cent higher, due to the innovation that such diversity encourages.
Government support for digitalisation: Businesses that are hesitant to take that first step towards a digital future will be happy to know that there is plenty of help available to jumpstart their digitalisation journey. The government provides numerous funding schemes to help companies adopt digital tools and applications.
A key initiative is Enterprise Singapore's (ESG) Productivity Solutions Grant (PSG), which offers local companies up to 80 per cent funding support when they adopt a digital solution from a pre-approved vendor.
Industry-standard cybersecurity: Physical methods of data storage and transfer – such as the use of thumbdrives or portable hard disks – can be vulnerable to theft. Cloud solutions can offer greater security and convenience, especially now that cloud providers such as Amazon Web Services (AWS) use industry-standard cybersecurity protocols to protect client data.
Cloud solutions also allow IT leaders to track user permissions and access, enhancing data security.
Working with up-to-date data: Major banks such as OCBC, DBS, HSBC and UOB are also offering companies the ability to connect their bank accounts directly with Xero's cloud-based accounting software, giving them a holistic and up-to-date view of their cashflow.
Such integrations enable direct bank feeds so that account transactions show up automatically in Xero every day, allowing for quicker and more seamless reconciliation. In addition to staying on top of the in and out flow of cash, business owners can also keep track of bills to be paid and customers pending invoices.
Companies can further take advantage of a grant from the Infocomm Media Development Authority (IMDA) to help them connect to Singapore's e-invoicing network, known as Peppol. Moving to an e-invoicing platform helps businesses ensure that invoices don't get lost in the mail and reduces paper work. Businesses can adopt Xero's Peppol-ready online accounting software to connect easily to the network and start enjoying the benefits of paperless invoicing.
With the numerous support schemes available, this is an ideal time for businesses to embrace the digital solutions they need to not only adapt to the fast-changing landscape, but also build their resilience for longer-term success.
BUILDING MORE RESILIENT BUSINESSES
Businesses that adopt digital solutions enjoy a host of benefits, from improved productivity and reduced reliance on manpower to cost savings and the ability to respond more quickly to changes in the market.
For instance, cloud-based solutions that can extract real-time data and insights from finance and other business functions, such as human resources and logistics, allow business owners to make more informed and timely decisions.
In an increasingly dynamic business environment, this is increasingly crucial. It enhances business resilience by allowing owners to make sound financial decisions and manage their cashflow based on data instead of gut feel.
The use of data also allows businesses to forecast for different business and economic scenarios to better prepare for market developments and identify potential market opportunities.
Find out how Xero can help your company drive business efficiency.