'I only want you': Alien Huang's secret girlfriend spoke up after his death
Cheerleader Wu Han-chun posted a touching message on her Instagram account, while Huang's former girlfriend Rainie Yang also penned a tribute.
Amid all the heartfelt tributes and reactions to Taiwanese celebrity Alien Huang's sudden death, there was one particularly poignant post from someone outside the entertainment sphere – his secret girlfriend.
A day after the 36-year-old Huang was found dead at his home on Wednesday (Sep 16), a cheerleader named Wu Han-chun posted a touching message on her Instagram account.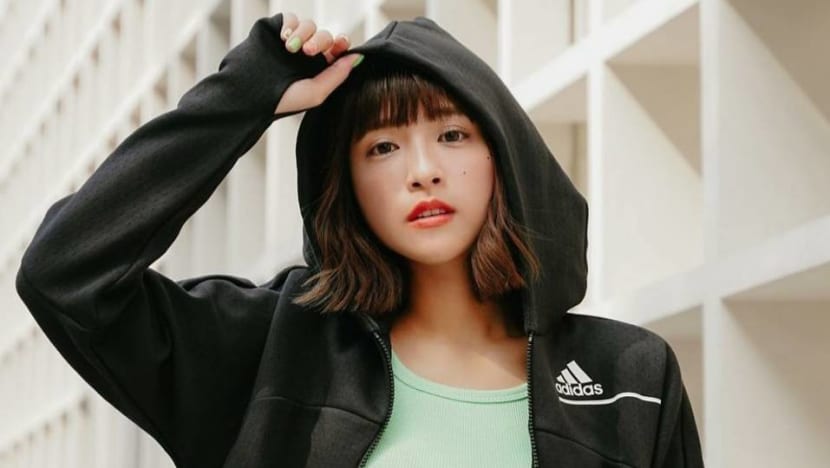 "Last night, I couldn't get hold of you no matter what. You were always the one who looked out for me. I didn't know how else to find you besides through the phone. It was then that I realised I was truly helpless," wrote Wu, a member of the Taiwanese cheerleading team Passion Sisters whose relationship with Huang had previously just been a rumour.
"Two weeks ago, you suddenly told me that we shouldn't get married. I asked why. You said, 'If anything happened to me in the future, you wouldn't have to be responsible. You can marry another man on a clean slate.' But (Alien Huang), I only want you."
She also said: "Thank you for always protecting me and doting on me. Any request that I had, no matter how strange they were, you always fulfilled them. You took photos and videos to send to me wherever you were, whatever you were doing and whoever you were with."
Other celebrity friends had also taken to social media, including Huang's ex-girlfriend, Taiwanese singer-actress Rainie Yang. They were together for three years as young students in the same high school – they broke up when Yang entered showbusiness but remained close.
"So many people who love Alien are unwilling to let go after his passing. After hearing the news, I was very concerned about how Alien's family members were feeling. They must be suffering so much more than I am," she wrote.
"Alien, I believe that you'll still be around in the future. But you will accompany me in a different form. Thank you for being a part of my life," she also wrote.
In Singapore, local celebrities, many of whom had worked with him in local shows or were personal friends, also spoke up, including Chew Chor Meng and Michelle Chong.
Huang had appeared in shows such as the Mediacorp drama Joys Of Life (together with Chew and Rui En) and Chong's movie Already Famous.
Investigations into the cause of his death are still ongoing but Huang is suspected to have died due to cardiac arrest.