Creative Capital: Meet the chef behind the new pop-up offering 'Modern Malay' food
The pop-up is called Arang and the man behind it is 30-year-old Nurl Asyraffie Bin Mohamed Shukor, who is currently working at Thevar.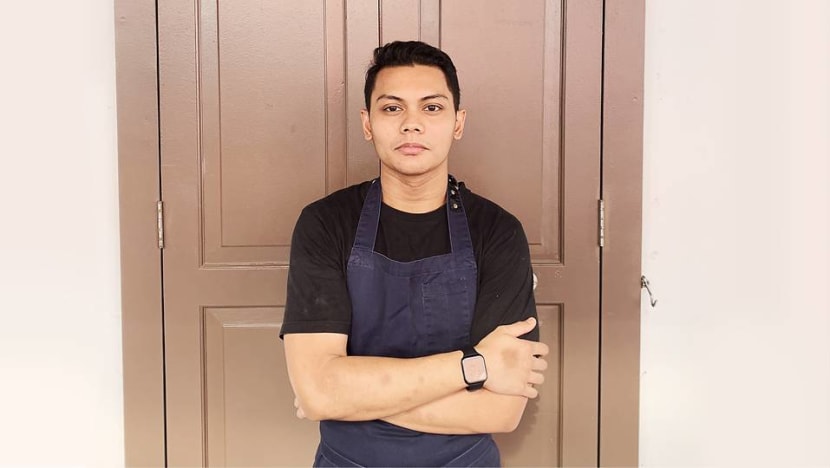 I am one of those people that is always checking certain local Instagram feeds to keep tabs on what's new in the local private dining scene. Most recently, some foodies whose palates are quite impeccable started posting about new pop-up Arang. The cuisine being prepared and served was "Modern Malay" – which is something you don't see that often. In fact, as I began to look through the images of the food being served at Arang, they were things I have never seen before, at least not here in Singapore.
The chef behind Arang is 30-year-old Nurl Asyraffie Bin Mohamed Shukor, who is currently working at Thevar. When I got a chance to speak to Asyraffie, he told me that while he has worked at some amazing restaurants (including Iggy's, Cornerhouse and Gaggan), it wasn't until he began working at Thevar that he discovered his true culinary calling.
The parallels are noteworthy. Penang-born Mano Thevar serves a Modern Indian food that specifically celebrates his heritage – the South Indian food served in Peninsular Malaysia. And while Thevar has become known and loved for its modern South Asian dishes, Chef Thevar's own training was in European cuisine.
So, it makes sense that a young Malay chef would be inspired by his time working for Mano Thevar to explore his own heritage cuisine. I am also thrilled that Chef Thevar has clearly given Asyraffie his blessing to launch and run Arang in his free time.
TELL ME A BIT ABOUT YOUR LIFE.
Growing up in the heartlands, I think that has always taught me to be explorative about the melting pot of cultures we have in Singapore. It has not only taught me about the different people we have living here, but also so much about the food. That's where I began to realise what I could actually do with what I was already doing.
WERE YOU A FOODIE WHEN YOU WERE YOUNG?
I don't think one realises that they're a foodie until much later. For me, it was more about trying and experiencing different flavours from all the different cuisines we have here.
WHEN DID YOU DECIDE YOU WANTED TO BECOME A CHEF?
I realised I had a enjoyed being in the kitchen when I was younger. I would always look forward to Home Economics class in school. I don't think there's an exact answer as to when I realised I wanted to do cooking for a living, but after graduating from Shatec and finishing my National Service, cooking was the only skill I knew I had honed. So I started my career based on my one skill.
HOW WAS SHATEC FOR YOU?
There were a lot of things I picked up during my time at Shatec. Both good and bad. But even having gone to a school like that, it is important to understand that the learning process never ends. Even and especially now, I am still learning.
That said, Shatec was a good stepping stone for me. It gave me a glimpse of what to expect in the "real world". To be honest, I really enjoyed going to school, which I know is unlike most other 17-year-olds.
YOU HAVE WORKED IN SOME AMAZING RESTAURANTS. DID YOU SET OUT TO WORK IN SPECIFICALLY HIGH-END AND CONTEMPORARY RESTAURANTS?
I didn't consciously make these decisions. It was more like I followed wherever my feet took me. For me, I had an idea that the jobs I took on should help me push beyond my boundaries and limits. I think I knew that I needed experience in order to get beyond what I already could do. That's how I started my journey.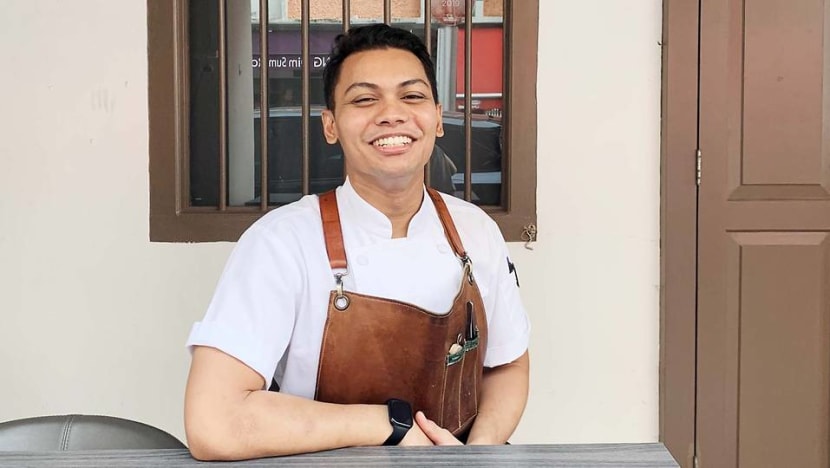 OF THE CHEFS YOU WORKED FOR, WHO HAS MADE THE BIGGEST INFLUENCE IN YOUR EVOLUTION AS A CHEF?
I think every chef has had an influence on me and what I'm doing now. But to name a few, Chef Akmal who was from Iggys and Chef Mano Thevar from Thevar.
These two chefs have made a big impact in my career. One taught me how to work and the other taught me how to cook. Really cook. Which I'm very grateful for.
TELL ME ABOUT ARANG? WHEN DID YOU FIRST START THINKING ABOUT THIS AND WHEN DID YOU LAUNCH?
Arang, simply put, is modern Malay cuisine. Not a lot of people would accept the things that I am going to do to the cuisine. But I am willing to take that risk.
The idea for this started back in 2016 with a group of friends pushing me to open up my own space after I came back from working overseas. But then, I wasn't sure of what cuisine or what direction I should pursue. Maybe it was because of the lack of experience and knowledge in the industry. But now, I have a point of view. Five years later, I did my first pop up.
I LOVE THAT YOU ARE DOING SOMETHING NEW AND CONTEMPORARY WITH MALAY CUISINE. I DON'T SEE A LOT OF OTHER PEOPLE EXPLORING THIS CUISINE IN SUCH WAYS. WHY DO YOU THINK THAT IS?
I think of it this way. Instead of following the rest of the crowd, why not do something that has never been tapped where there's so much potential?
I also think people are afraid to tap into this forte because the cuisine itself is delicate and holds a lot of significance to the Malay community. Which means, if someone were to do this, it has to be done right. There's no two ways about it. Especially when we know how strict our "makciks" are with food.
DESCRIBE THE ARANG EXPERIENCE. IF I WAS COMING AS A DINER, WHAT CAN I EXPECT?
The location of the current pop-ups change every now and then, as our menu does. I think the Arang experience cannot be put into words. You have to come try it to find out.
HAS CHEF THEVAR EXPERIENCED ARANG? HAS HE GIVEN FEEDBACK AND HELP IN YOUR SETTING THIS UP AND RUNNING THIS?
Chef Mano Thevar has experienced Arang and he had quite a few good things to say. But also being a mentor and friend, he gave me suggestions and constructive criticism to help me improve.
I would love to have Chef Sun from Meta, who helped open Thevar, also experience Arang. I will invite him soon!
WHAT ARE YOUR OWN FAVOURITE TRADITIONAL MALAY DISHES? WHAT DO YOU ASSOCIATE WITH THOSE DISHES?
I don't really have favourites. I enjoy everything. Different people have various ways to approach a certain dish. But if I had to answer the question, it'd be anything out of my mum's hands.
WHAT IS YOUR CREATIVE PROCESS LIKE? HOW DO YOU APPROACH DISH CREATION?
I think it happens very organically. Some days when I'm zoning out, an idea just pops up in my head and I start to work around it and improvise as I go. To make the dish complete is another ballgame altogether. It's more of trial and error and see what works best.
IS THERE ANY ONE DISH THAT YOU HAVE CREATED THAT REALLY BEST EXEMPLIFIES THE MISSION OF ARANG?
I think the entire menu as a whole is what Arang is. Different people have their own favourites but I still think the entire menu is what best exemplifies Arang.
DO YOU THINK THE AVERAGE SINGAPOREAN REALLY KNOWS OR UNDERSTANDS MALAY FOOD?
I think the average Singaporean has the basic knowledge of what Malay cuisine is. But it's most likely things that are more common like a rendang or a nasi lemak. Past that, there's quite a bit of teaching to do.
WHAT DO YOU HOPE YOU CAN ACHIEVE WITH ARANG? IS YOUR PLAN TO CONTINUE AT THEVAR AND HOST ARANG ONLY OCCASIONALLY OR ARE YOU HOPING TO TURN ARANG INTO A RESTAURANT OF ITS OWN? 
I'm hoping to turn Arang into a full-fledged restaurant on its own but for the time being, I'm using my pop-ups to gain some word of mouth publicity. Running it as a pop-up is also good in that it's a playground for me to test drive the concept and recipes. I'm hoping that Arang will put Malay cuisine in the spotlight where it deserves to be.