Play around with interactive festive displays at ION Orchard using your phone
You can change the colours of the 18.5m-tall Christmas tree and equally tall free-standing Bvlgari necklace light structure by downloading apps.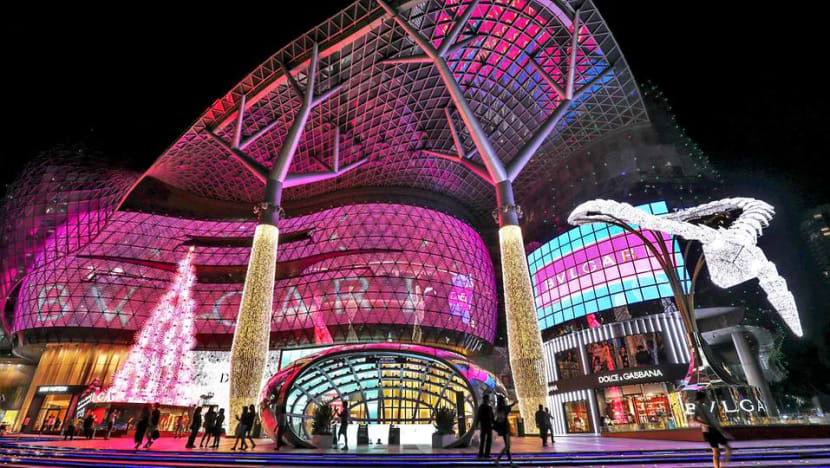 The two new light installations launched today (Nov 7) in front of ION Orchard aren't just the latest holiday season displays to join Orchard Road's festive light-up – they are also interactive.
The 18.5m-tall displays – in the form of a Christmas tree bursting with fireworks and a gigantic, free-standing light sculpture from Italian jeweller Bvlgari – feature LED lights that can be manipulated by shoppers via mobile apps.

The displays are part of ION Orchard's 10th anniversary and year-end line-up, and are by Bvlgari to introduce its Dream Maker campaign for the holidays.
The aptly-named Fireworks Tree, which illuminates the left of the mall's main entrance, took over a year to design and produce. It is created with a 15km strip of 200K LED lights to simulate 100 fireworks, and is topped with an eight-point star. According to Bvlgari, it is the world's first interactive fireworks tree, with colours that can be changed using the BVL - Fireworks app.
It arrives on our shores after making its rounds in Rome, Milan and Miami.

To the right of ION Orchard's entrance is the Serpenti Necklace Light Structure that is a massively scaled-up version of Bvlgari's iconic necklace.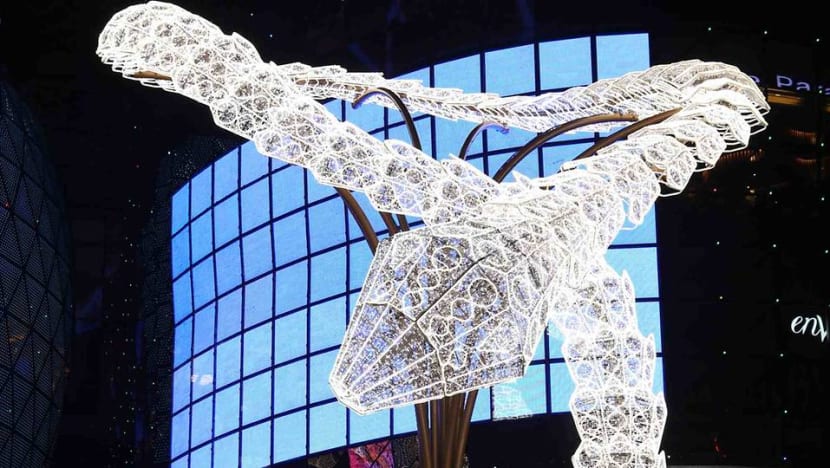 The eye-catching design took over nine months to materialise, and if stretched out, would measure 60m. Similar to the Fireworks Tree, its 150,000 micro LED lights are also interactive but through a different app, BVL - Serpenti. The display has travelled to various parts of China, including Shanghai and Xi An, before arriving in Singapore.

Inside, the mall's experiential space ION Sky on Level 56 will be playing host to the upcoming Adventure In Food Wonderland – a digital installation featuring Ang Ku Kueh Girl and friends, who are inspired by local kueh and street food. 

Drumming up the festive atmosphere are performances by Singapore's first New Orleans-styled brass band New Stream Brass Band, and the youth song-and-dance choir MADDartistes happening from Nov 29 to Dec 25.
To celebrate ION Orchard's 10th anniversary, there will be flash deals on Dec 7. There are also Light Up Black Friday discounts from Nov 25 to Dec 2 that go up to 60 per cent at selected stores.

The BVL - Fireworks and BVL - Serpenti apps for changing the light displays' colours are available for free downloads from Nov 8 for iOS and Android platforms. Each colour change lasts 20 seconds. The app will also notify you who is next in queue for controlling the light change.