A first stop for business assistance
SME Centres offer guidance and tools to improve business capabilities for the long term.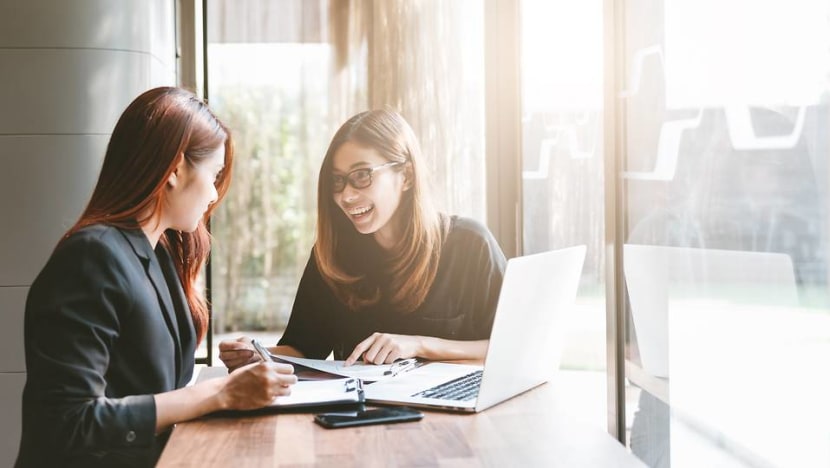 Running a business can be a challenging journey. Now, in the face of a changing business landscape, it may be overwhelming for some. Though there is a wide array of support in both the public and private sectors, many small and medium-sized enterprises (SMEs) lack the time and manpower to figure out what they need to survive and thrive.
Established by Enterprise Singapore (ESG) in partnership with five trade associations and chambers, the SME Centres were set up to help businesses improve capabilities and provide guidance on assistance schemes. SME Centres are staffed with business advisors who engage actively with SMEs to provide customised solutions.
Last year, the 11 SME Centres island-wide assisted over 28,000 SMEs in Singapore. And as COVID-19 continues to batter Singapore's economy, SMEs are increasingly turning to the SME Centres for advice.
A TIME OF NEED
The top three concerns raised by micro and small enterprises were cashflow issues, supply chain disruptions and manpower challenges. In the past months, SMEs – particularly those from the hard-hit events, tourism and retail sectors – have sought assistance from the SME Centres on solutions to cover overheads such as their rent and manpower costs.
Said Ms Andrea Wong, a business advisor from SME Centre@ASME: "We have noticed that loan enquiries have gone up by at least two times."
Business advisors at the SME Centres perform gap analyses with all clients in advisory sessions to better understand their needs. If a loan is needed, the advisors can point companies in the direction of partnering financial institutions. If it turns out that the business has stagnating revenue, business advisors may recommend implementing new sales channels such as e-commerce or introducing cost reduction measures.
This is all part of a wider effort to work with the SME clients to overcome immediate challenges and plan ahead - which will be essential as businesses emerge from the pandemic and look to recoup their losses and grow. Mr Dale Aroozoo, a business advisor at the SME Centre@SMCCI, suggests starting with a revised business plan, since many companies are prone to using outdated business plans that no longer apply. "You've got to revise your business plan, your business objectives," he said. "The next step is adopting good accounting practices, and monitoring and measuring your financial performance."
Mr Aroozoo also recommends adopting digital accounting software for better accuracy. For digital accounting solutions, SMEs can consider the Productivity Solutions Grant (PSG) for support.  
SEIZING OPPORTUNITIES IN UNCERTAINTY
Digitalisation has been a key component in many conversations that business advisors have had over this period. Not only do the solutions have to improve operations or solve inefficiencies, the systems have to be affordable for businesses to adopt.
After consulting an SME Centre business advisor, Jerevin Industrial's managing director, Mr Jeremiah Tan, decided to implement a digital asset management system. The system allows the company to tag its electrical equipment using QR codes and software. Mr Tan is anticipating savings of up to 20 per cent from his new asset management system as missing parts are tracked more efficiently, and the data gathered can help to track the lifespan of each type of tool.
At MHI Training Master, digitalisation was needed to improve and streamline the company's paper-based business processes. Its deputy managing director, Mr Mohamed Hafeezuddin Bin Mohamed Hussain, shared how the journey with his business advisor allowed him to better understand the type of digital solutions that would best address his business challenges, and allow for business sustainability.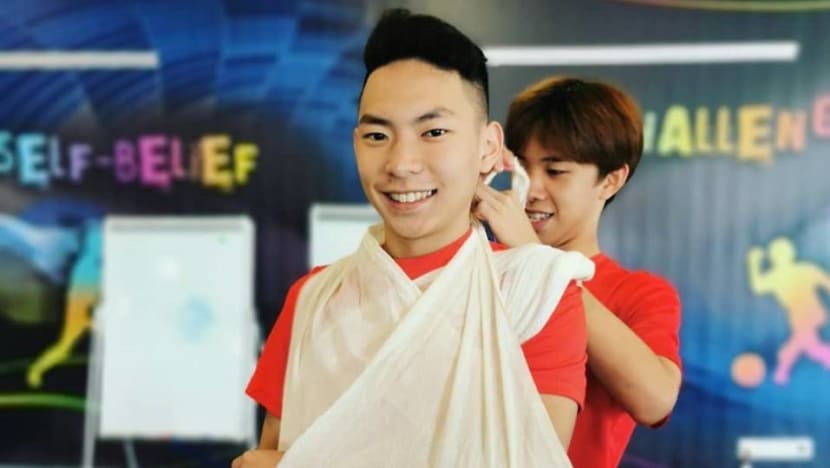 What was even more valuable for Mr Hafeezuddin was the shift in perspective that he gained after his engagement with the SME Centre. He said: "Automation processes have not replaced manpower, but have made work easier for employees so that they can invest time and effort in other meaningful tasks."
Mr Hafeezuddin cited how course registration can now be done digitally, rather than across various registration points that require manual collation and cross-verification.
COMMON MISCONCEPTIONS
While many believe that SME Centres are geared towards providing short-term solutions such as loans and grants, the truth is that business advisors are here to work with companies to plan for long-term strategies.
Mr Mustafa Rasheed, a business advisor at the SME Centre@SICCI, shared: "I've had clients whom I've been advising for many years. As their businesses grow and evolve, their needs change. We're happy to talk to businesses at any stage of their growth cycle."
Ms Ong Shu Huai, the founder and managing director of Ziptrak Singapore, struggled with employee management and engagement as her business grew. Having to bring workers from different age groups and cultures – with their correspondingly different working styles and expectations – and have them all be on the same page was a challenging task.
She was introduced to a Group-Based Upgrading (GBU) project by her business advisor Bernard Tan from SME Centre@SMF. A GBU project essentially groups SMEs together whether by location or by similar needs, allowing companies to benefit from the same assistance. For Ziptrak Singapore, the project was run by human resources and employee development consultancy iGrow Solutions, and taught Ziptrak Singapore's employees and owners core management skills such as goal-setting and plan implementation.
"We saw an increase in employee performance with improved alignment and better communication habits, and each employee taking pride in what they do," said Ms Ong. "We also saw a reduction of human error and increased productivity in the workplace. The workload was spread more evenly because of the synergy."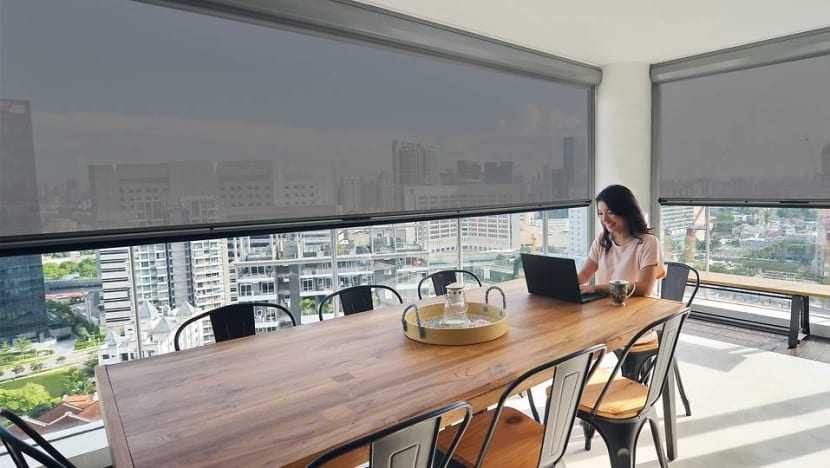 Ms Ong added that during the ongoing pandemic, Mr Tan would often check in and update her on the latest government measures and assistance available. He would also share the information that was most relevant to her business.
LOOKING AHEAD
The future may look uncertain, but resilience is key in moving forward. For the many businesses that have worked with the SME Centres across Singapore, the decision to seek a consultation was a first step towards the right direction.
Said Mr Rasheed: "We want business owners to focus on their needs and to resolve any issues that they have, so it's 100-per-cent free. We're happy to set up a call or a virtual meeting, and see where we can help."
Business advisors at the SME Centres are in contact with government agencies, trade associations, domain experts and industry players, explained Ms Amreeta Eng, the director of enterprise services at ESG. "Business advisors will link SMEs up to these partners when necessary, so that they can jointly identify solutions that meet the SMEs' needs," she shared.
Ms Eng added that the business advisors at the SME Centres have worked with numerous SMEs to diagnose their needs and develop a plan of action. SMEs are invited to engage the SME Centres to spark transformation ideas.
Learn how SME Centres can help your business or make an appointment with one of their business advisors.
Listen to the Dollars & Sense podcasts with business advisors and SME owners for advice on tackling business issues in this climate.