Getting ready to bounce back
As the Singapore economy begins to reopen, SMEs must position themselves for success in the new normal.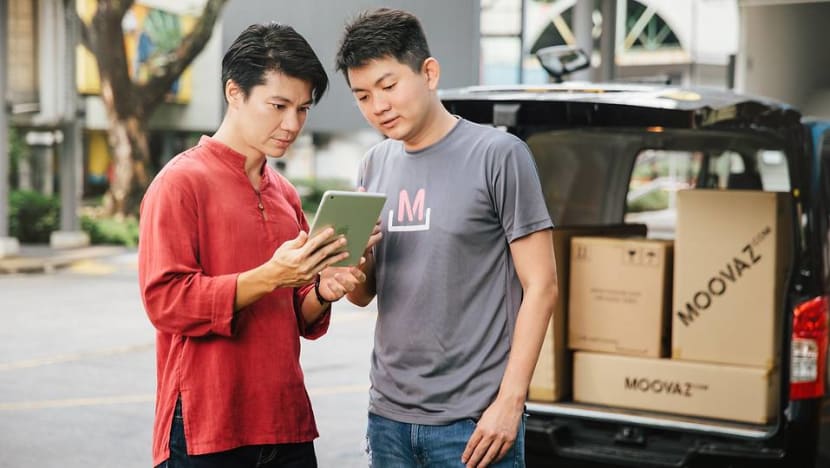 With the gradual resumption of economic activity, small and medium enterprises (SMEs) have started turning their attention from survival to taking active steps to rebuild and recover as business gradually improves.
In the second quarter of 2020, Singapore entered a technical recession – its GDP shrank 41.2 per cent from the previous quarter and registered a 12.6-per-cent decline year-on-year. Trade and Industry Minister Chan Chun Sing said that Singapore's economic recovery would be slow and uneven.
With safe-distancing rules and other pandemic-related restrictions now an accepted part of doing business, SMEs must be agile enough to navigate this shifting landscape.
In addition to new regulations, this has also involved the shift in consumer behaviour towards the adoption of digital solutions – from the increased use of online shopping platforms to cashless and app-driven payments. SMEs wishing to pivot their business model and position themselves for future growth – need to make the right digital investments with a focus on cashflow, collaboration and charting a course for the future.
To do so successfully, it is critical that firms track their finances closely due to the increased costs associated with doing so.
CASHFLOW IS KING
In this volatile environment, not only must SMEs be able to adapt, they also have to seek out new opportunities to keep growing. This requires firms to have visibility of their operations, especially their cashflow, to keep themselves competitive and resilient in the face of economic uncertainty. 
Cashflow is the lifeblood of every business. According to a recent survey by the Singapore Business Federation, late payments are causing seven in 10 companies in Singapore to face cashflow issues.
In another study, cloud-based accounting software provider Xero found that Singapore's small businesses spend five working weeks each year (25 days) chasing overdue payments – more time than they spend on any other single task.
To obtain a holistic view of their finances, businesses need to make use of forecasting tools to take into account different financial outcomes and scenarios. With greater insight into their finances, they will also be able to plan strategically for investments or pivot their business to seize new opportunities.
Scalability is another key advantage in these uncertain times. A subscription-based model allows firms to only pay for the services their business needs. This commitment can then be scaled upwards or downwards to match the "evolution of the business and the wider industry", which can result in cost savings, according to Mr Fitzgerald.
TURNING TO THE CLOUD TO KEEP TEAMS GROUNDED
Business owners must also keep in close communication with teams – especially as some may now be working from home – to ensure all staff are aligned with their vision and are able to move nimbly in response to a shifting landscape. One way to do so is to adopt the right technology to help keep teams connected and motivated.
The good news is that flexible working arrangements have become more feasible over the last decade due to cloud technology. Cloud-based tools have not only helped overcome the need for teammates to be physically present in offices, but also have the potential to bring them even closer together.
Being able to work from home can help improve employee satisfaction and motivation. Time saved on the daily commute can be spent on other tasks. The added flexibility can also help team members achieve better work-life balance.
Leveraging cloud solutions, staff can collaborate more closely by working on the same document simultaneously, without passing a thumb drive back and forth or emailing files to one another.
"The availability and use of collaboration tools like Google Docs has proliferated, while software and services have become significantly more integrated. For example, some cloud accounting platforms can retrieve real-time data from finance and through integrations, extract insights from other business functions such as HR and supply chain," said Mr Kevin Fitzgerald, managing director, Asia, Xero.
"Aside from the productivity and cost benefits, the move to a strong digital-first foundation where most, if not all, business systems are on the cloud is also empowering employees to work anytime, anywhere, and even on any device."
Cloud tools also mean that employees are always working with the latest available data, giving decision makers good oversight of the business.
"For example, should an accountant or bookkeeper use a cloud-based accounting platform to add an entry to a client's books, business owners would have access to the update immediately, on any device," Mr Fitzgerald said.
CHARTING A COURSE THROUGH UNCERTAIN WATERS
No one can predict the future, especially in this period of uncertainty, but forecasting tools can show the potential trajectory of a business while taking into account different growth scenarios.
This process is aided by cloud-based software, which makes sharing and tracking data easy. This data can be used to help identify trends and create balance-sheet or profit-and-loss forecasts. It can factor in payment data to create an overview of a firm's cash-flow situation. Various scenarios can be plotted, such as how cash flow is affected if a firm's clients take longer than expected to pay for services. 
This helps firms make better strategic plans and decide which areas to invest in or if there is a need to pivot the business model to take advantage of new opportunities.
The Fun Empire, Asia's leading team building company was hit almost immediately by the government's social distancing measures. Unable to run in-person events and team building activities, founders, Natasha Toh and Ryan Ho saw an opportunity to reach out to customers confined to their homes and support companies trying to keep remote teams engaged. 
They productized a number of their activities such as the leather experience, terrarium building and art jamming workshops into home experience kits that customers could order online. They also innovated the first-ever virtual escape room and virtual amazing race experiences that allow participants to come together online, while staying apart.
The company's use of the Xero platform, which integrates with third-party apps for items like inventory and online payments enabled the business to seamlessly build its ecommerce platform. With everything integrated on Xero, the duo can track their cash flow and make informed decisions for the business based on real-time data.
Time-keeping tools also help businesses assign costs to individual projects. This can determine if certain projects are taking too much time relative to the amount of revenue generated, or if resources need to be deployed more efficiently. The COVID-19 pandemic is irrevocably changing the landscape for SMEs. To thrive in this new environment and bounce back when the economy recovers, SMEs must have the right technology at their disposal.
Positioning their businesses to take advantage of increased consumer adoption of digital solutions – will help lay the foundation for future growth and success.
Find out how Xero can help your company adapt to business uncertainty.