Giving every employee a seat at the (digital) table
In the midst of a digital transformation, Fei Siong Food Management made sure employees at all levels were upskilled and ready for change.
Fei Siong Food Management's traditional hawker-style dishes are familiar to most Singaporeans. For a long time, its operations were similarly old-school, relying on outdated technology like dot-matrix printed payslips and clock-in, clock-out machines.

Mr Mervin Lee, Fei Siong's vice-president (Corporate Development Group), joined the company in November 2019 – in the midst of its transition to an enterprise resource planning (ERP) platform, intended to digitalise the process of ordering and managing supplies.

To ensure the platform's success, the company invested heavily in staff's digital literacy upskilling, and also highlighted the benefits of technology to its employees by implementing a digital human resources (HR) system. Staff attendance was more easily logged using facial recognition software and employees could access digital payslips more conveniently.

While the company's transition had its challenging moments, Fei Siong's commitment to their staff's digital upskilling won it the SkillsFuture Employer Award, in the SME category.

GETTING EMPLOYEES ON BOARD

According to Mr Lee, most of the staff initially found it daunting to use the new system instead of their old ways of ordering goods from suppliers.

"We customised a simple design that was suitable for staff with limited digital literacy without compromising data integrity. For some employees, our team conducted one-to-one coaching sessions through user guides that were specially designed for them," Mr Lee recounted.

He added that some frontline employees also underwent the SkillsFuture for Digital Workplace training programme, which gave them a stronger understanding of the different technologies and skills required in their jobs.

"Our employees were much more resilient than expected!" said Mr Lee. "Before implementing the ERP, we were concerned that many employees would quit due to their lack of digital literacy. However, the majority of them pulled through the transition and now agree that the new system is user-friendly and simple to understand."

After the ERP was introduced, Fei Siong's staff requested for a Chinese language option to be included. This was done for the digital HR system. "Doing so strengthened our staff's confidence in us because they feel that their opinions are valued," Mr Lee explained.

INITIATIVES TO BENEFIT ALL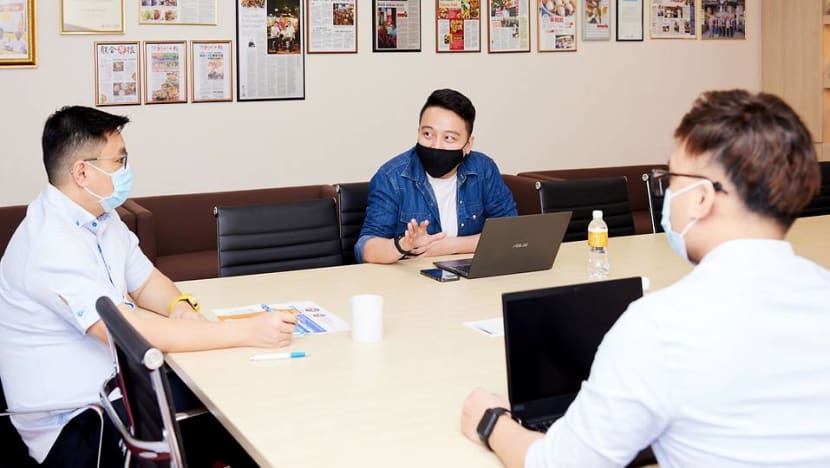 Fei Siong also has an in-house Approved Training Organisation (ATO), which references the Skills Framework for Food Services to offer each staff member a clear career progression pathway. The ATO further serves to identify and upskill staff members who need specific skills and competencies to succeed in their current roles.

Fei Siong is currently setting up Fei Siong Institute, which will be a public Accredited Training Organisation. "We aim to upgrade the skills of people interested in entering the food and beverage sector and raise the standards and professionalism for the industry," said Mr Lee.

This commitment to upskilling employees stood the company in good stead when COVID-19 hit  Singapore's shores. During last year's circuit breaker period, dining in at eateries was not allowed.

Recognising the scale of the challenge, Fei Siong placed all the group's brands on food delivery platforms. The company then retrained its cleaning staff to collect and deliver food orders to customers. This flexibility helped tide the group through this challenging period and helped staff learn new skills and stay employed.

A SUPPORTIVE ENVIRONMENT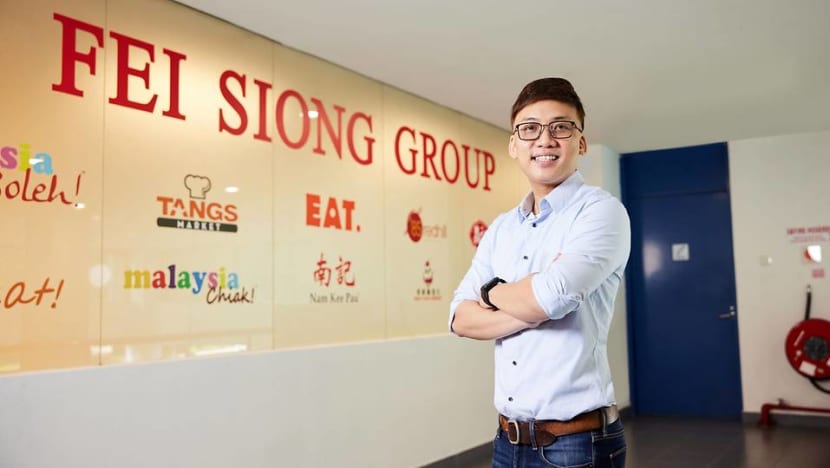 As an accountant at Fei Siong Group, Mr Leon Chok, 36, is responsible for the finances for its EAT and 85 Redhill brands. He is also a super user of the ERP system, providing knowledge and support to his colleagues who use it.

"It has been almost a decade since I started working at Fei Siong, but one never gets too old to learn anything new," he said of his current enrolment in the Association of Chartered Certified Accountants (ACCA) course. Mr Chok also picked up data analytics and coding when he attended an in-house training course in robotic process automation and business intelligence as part of his ERP familiarisation.

After he completes his ACCA course, Mr Chok hopes to continue his studies at the Institute of Singapore Chartered Accountants. He credits the success of his ongoing continuous learning journey to his supervisors, who arranged flexible work schedules so that he can juggle his studies and job commitments.

Said Mr Chok: "Nothing is more motivating than a supportive employer who encourages their staff to embrace continuous learning and displays empathy, which helps with mental wellness and productivity at work.

"A supportive employer who invests in and fosters staff growth will reap results from employees who will be equally invested in the future of the company."

Presented by the President of the Republic of Singapore, the SkillsFuture Employer Awards honour organisations that champion their employees' skills development and build a lifelong learning culture at the workplace. The awards comprise the SME and non-SME categories and are a prestigious symbol of excellence that helps companies gain a competitive edge in talent attraction and retention.

The SkillsFuture Employer Awards is open to all Singapore registered entities, including small and medium enterprises (SMEs), corporations and voluntary welfare organisations. Apply or nominate an organisation for the SkillsFuture Employer Awards at skillsfuture.gov.sg/employerawards. Applications are open till March 21.