Going beyond bookkeeping and towards financial intelligence
Industry digitisation has created strategic, career-boosting opportunities for management accountants – with the help of the right skillsets and credentials.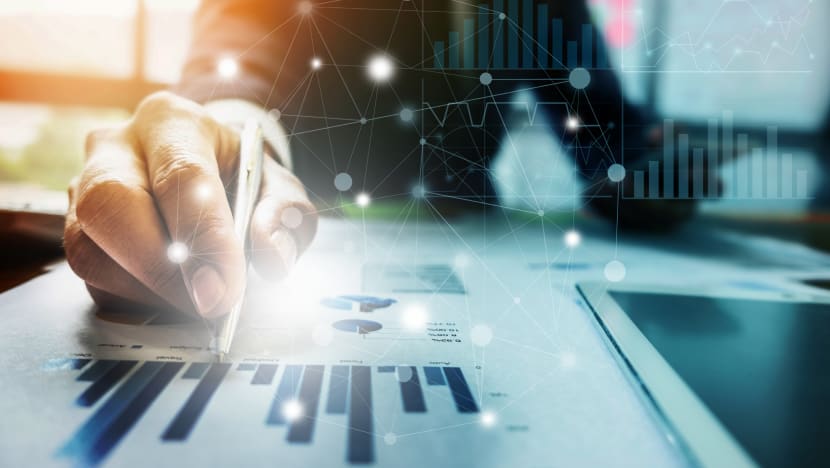 The disruption caused by automation and accessible digital tools like cloud-based accounting software has transformed the accounting profession in recent years. 
The old stereotypes of bookkeeping and tedious collation are now obsolete. Today's accountants in management roles are actively involved with strategic decision-making for their organisations. 
The management accountants of today need to be skilled in key competencies that give them the knowledge, credibility and confidence to take on strategic roles. Professional credentials like the US CMA (Certified Management Accountant) certification are recognised and valued by top multinational companies. Offered by IMA (Institute of Management Accountants), the worldwide association of accountants and financial professionals in business, the US CMA certification is recognised globally and gives job-hunting candidates a valuable edge.
ADVANCING YOUR CAREER WITHIN A PROFESSIONAL COMMUNITY
The US CMA programme enables accountants to become skilled in competencies in domains such as reporting and control, business acumen and operations, strategy, planning and performance, technology and analytics, leadership, professional ethics and values.
These transferable skills may translate into greater earning power and increased career mobility. According to the 2020 IMA Global Survey, 77 per cent of respondents agreed that holding a US CMA strengthened their job security in the digital age, and 82 per cent believed that it strengthened their ability to move across all areas of business.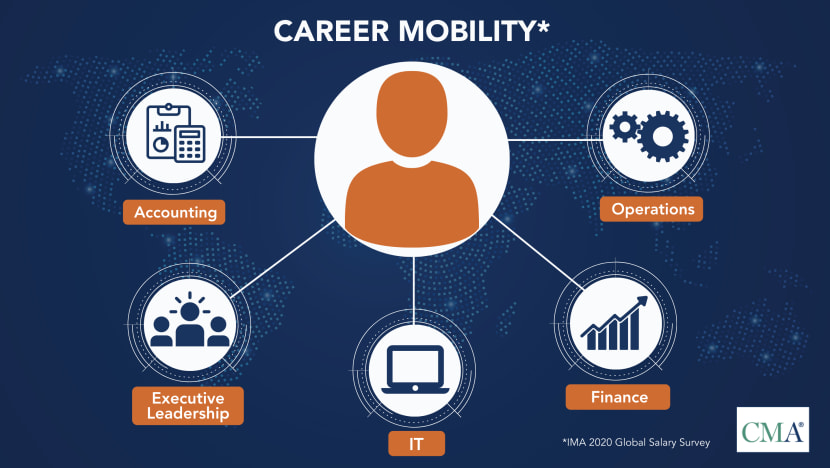 As part of the US CMA, accountants gain membership to the IMA, an established industry network that spans the globe and provides access to international expertise and professional development. 
IMA has over 350 professional and student chapters worldwide, with more than 125,000 members. Besides offering invaluable global networking opportunities, the chapters make available a range of professional education programmes that allow participants to earn National Association of State Boards of Accountancy (NASBA) Continuing Professional Education (CPE) credits. In addition, a raft of leadership, mentoring, community service and authorship opportunities are open to IMA members.
In October, IMA will be hosting the first-ever IMA Virtual AsiaPac Conference [Empowering Finance and Accounting Professionals]. Held on Oct 17 from 1pm to 5pm, the virtual conference brings together industry and academic experts who will provide insights into critical regional and global issues and share best practices for businesses and management accountants. 
At the conference, IMA president and chief executive officer Jeff Thomson will discuss "The DNA of the Tomorrow CFO" while distinguished panelists, such as Mr Trinh Duc Vinh, deputy director (Accounting & Auditing Supervisory Department) of Ministry of Finance, Vietnam; Ms Angeline Chua, chief financial officer and chief operating officer of IBM Asean; and Ms Junko Watanabe, board member and  partner of Deloitte Asia Pacific and Deloitte Tohmatsu Japan Group, will share their perspectives on challenges facing the management accounting profession. These include the rapid changes in technology, the need for new skills, and the pressure to add value with zero-cost impact. 
The conference is complimentary for all and attendees are eligible for 3.5 ICMA (Institute of Certified Management Accountants) CPE credits. 
DEEPENING HIS SKILLSET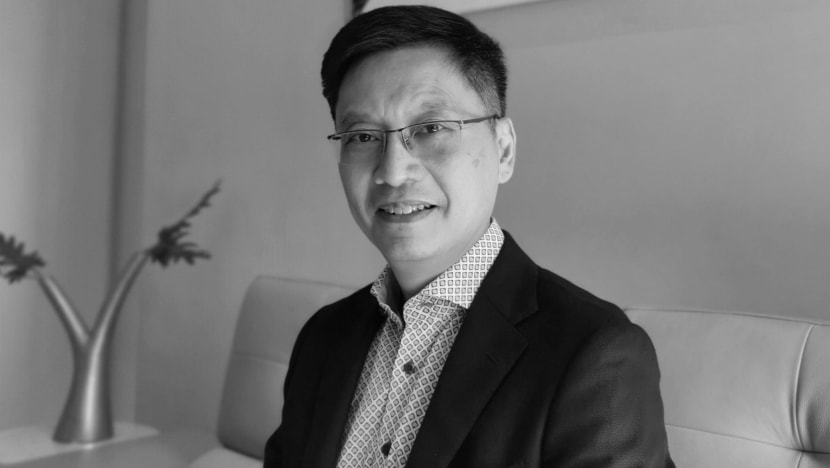 One of the many US CMAs is Mr Tony Kam, who came to accounting in a rather unorthodox manner. The engineering graduate leveraged his strong mathematical and business analytic capabilities to enter the brokerage and investment banking industry. After a decade, he took on a corporate investment role with Accenture in Asia, where his supervisor recommended that he enrol in the US CMA for the benefit of his professional and personal development. With the US CMA certification, he was offered opportunities to take on multiple senior finance leadership roles within Accenture across Asia Pacific. Today, Mr Kam is vice president of corporate development (Asia Pacific and Middle East) at Cognizant Technology Solutions.
According to Mr Kam, the US CMA offered a big-picture view of how companies function, preparing him to become a better corporate leader and trusted business partner. He said: "The US CMA provides the crucial and essential knowledge and skills for those seeking a corporate career and who want to manage complex businesses and influence corporate decisions. Having technical competencies is essential, but it is equally important to cultivate deep business insights, attitudes and attributes, develop people skills and leadership influence, and at the same time, have the courage to make bold ethical decisions with well-informed data."
Having experienced first-hand the benefits of the US CMA, Mr Kam has been encouraging his team members to pursue the certification.
OPENING DOORS TO OPPORTUNITIES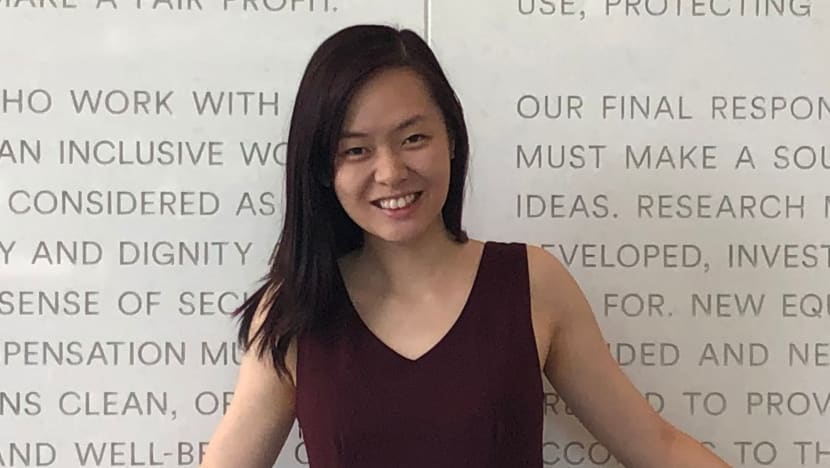 As part of Johnson & Johnson Singapore's financial planning and analytics team, Ms Dai Yujing was encouraged by her company to take up the US CMA certification. 
Johnson & Johnson, a long-time supporter of the US CMA, subsidised the examination fees for all finance employees and publicly recognised their US CMA qualification, which Ms Dai was grateful for. 
Ms Dai, who is now a senior finance analyst at the company's Treasury Middle Office, gave herself six months to prepare for the exam. Her hard work paid off: She received the ICMA Gold Medal for earning the highest exam score.
Ms Dai found the IMA's online webinars, courses and networking events extremely useful, and the US CMA certification has opened new doors for her career. "I became more sought after by other teams' managers when I was due for internal rotation," she said. "More importantly, with a better understanding of management accounting, I was able to perform better at work, provide more in-depth analysis of financial data, and have more influence over budget-related decision making."
TRANSFORMING HIS CAREER TRACK
For Mr Marcel Mehli, the decision to take up the US CMA was part of what he calls his personal transformation from "a very traditional accountant" to "a professional who could lead or drive business decisions".
Then a certified public accountant in Switzerland, he signed up for the US CMA in 2006, and has since found it to be a boon to his career. 
Said Mr Mehli: "First, it gave me further education in driving complex concepts, which allows me to look at data points more strategically and see how they can be converted into better business outcomes. Second, when I applied to be the chief financial officer of Sun Switzerland, business leaders who interviewed and hired me trusted me based on my knowledge of the US CMA curriculum, as well as my different style of approaching various work challenges."
Mr Mehli moved from Zurich to Singapore when he took on the role of senior director of finance (Asean) at Oracle Corporation Singapore. He credits the US CMA certification for helping him transition successfully into his new job, which involves managing a diverse region of many fast-growing markets, each with different challenges in risk and compliance.
He said: "If you see your career advancing in a management accounting role in a multinational corporation, the US CMA track is a good choice. Large corporations have started to centralise many FP&A (financial planning and analysis) and technical accounting roles into low-cost centres. Management accountants are required to fulfill a more transformed business finance role, in which consultative advice, business acumen, predictive analytics and soft skills become more significant."
Like Mr Kam, Ms Dai and Mr Mehli, a growing number of accounting professionals are reaping the benefits of the US CMA certification. As the global economy continues to absorb the impact of unprecedented events, the US CMA certification has given accounting professionals worldwide the skillsets and resources needed to stay relevant, responsive and ready to take on high-value strategic roles in management. 
Learn more about the US CMA certification and register for the IMA Virtual AsiaPac Conference.