Guardian introduces lower prices for the daily essentials you need
The retailer is helping consumers save with low and locked prices on 500 health and beauty essentials.
Moods, the economy, regulations – the list goes on. These days, the swings may hit hard, but to everyone's credit, Singapore has managed to hold fast. As many start to relook their finances, most have also come to realise the old adage "every cent counts" rings true, especially in this climate. But while it is easy to skip on non-essentials, it's hard to cut back on important things like supplies for daily care, hygiene and health.
With the rise of the value-conscious customer, Guardian has been keeping a finger on the pulse by maintaining low prices on basic necessities, especially on items frequently purchased by customers. With an aim to cushion the impact of the pandemic on spending, the health and beauty retailer is putting minds at ease with a new initiative: Low Prices Locked, To Stay Low.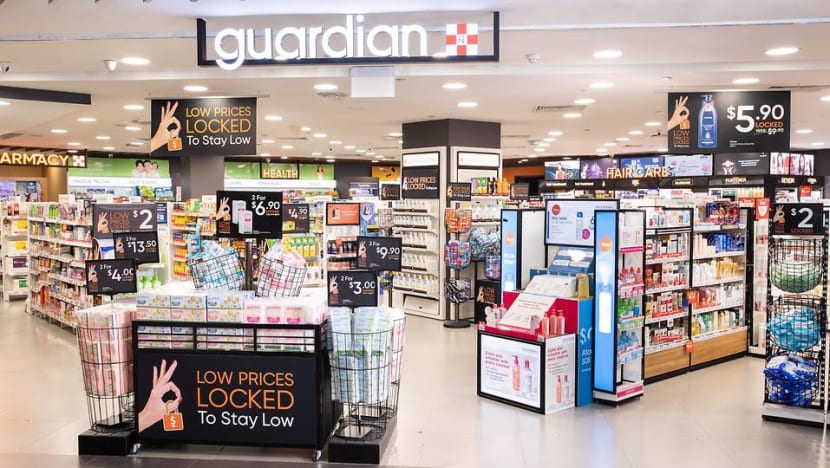 AN EXTENDED PROMISE
No fancy terms – just straight savings. Low Prices Locked is Guardian's promise to stop price fluctuations on over 500 daily essentials until the year-end – the first time a health and beauty retailer has done so in Singapore.
In the last year, Guardian has already introduced savings on items such as its house brand anti-bacterial wipes, Dove body wash and Darlie toothpaste. But as pandemic restrictions get extended – and even heightened – Guardian understands shoppers need to not only consolidate purchases to minimise exposure, but also at prices that buffer household spending.
With Low Prices Locked till end of this year, expect a healthy supply of items to remain at new lowered prices. The re-priced inventory runs the gamut – from Dove Beauty Nourishing Body Wash 1L Twin Pack + 200ml (S$10.90), Neutrogena Rainbath Refreshing Shower and Bath Gel (S$18.90) and Pantene Shampoo and Conditioners (S$6.50) to oral care products like Listerine Cool Mint Mouthwash (S$7.20) and Darlie Double Action Toothpaste Twin Pack (S$4.90). Skincare essentials such as Nivea Intensive Moisture Body Milk (S$5.90) and Garnier Micellar Cleansing Water (S$12.50) are also in the mix.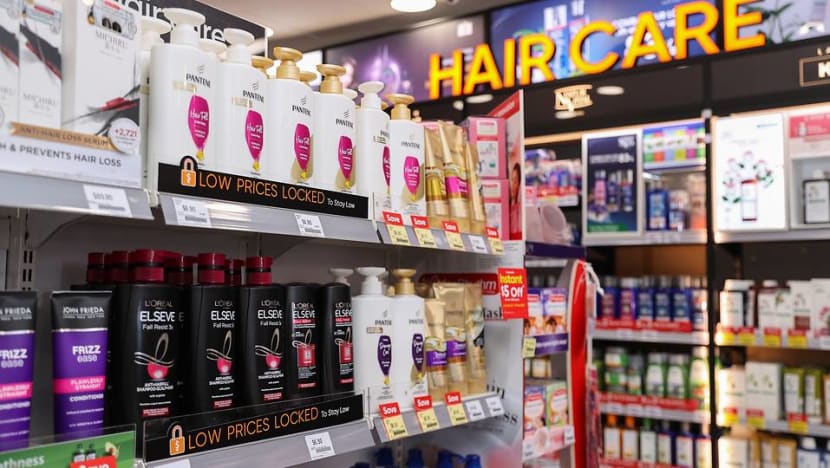 Just keep a lookout for the orange lock decal to mark these deals. As a one-stop shop for your essentials, getting everything at Guardian also means saving time for more important things, such as spending time with your loved ones in the safety of home.
KEEP IT IN THE HOUSE
Nothing escapes the savvy Singaporean shopper. Guardian has seen more Singaporeans beginning to revisit value by comparing house brands with leading brands. As consumers observe equal benefits at lower costs, the trend shows traction in Guardian's house brand products.
With this in mind, the retailer has relaunched its range of personal care items, with a focus on improving formulations while keeping prices low.
One example is the Guardian Ultra Nourishing Shower Cream Shea Butter & Freesia Body Wash. At S$4.50 for a 1L bottle, the dermatologically-tested body wash boasts moisture-restoring hyaluronic acid and is free from harmful ingredients.
Guardian has made a conscientious effort to infuse natural ingredients in its products, such as aloe vera, lavender and grapefruit. It has also removed parabens and mineral oils from its range of antibacterial body wash.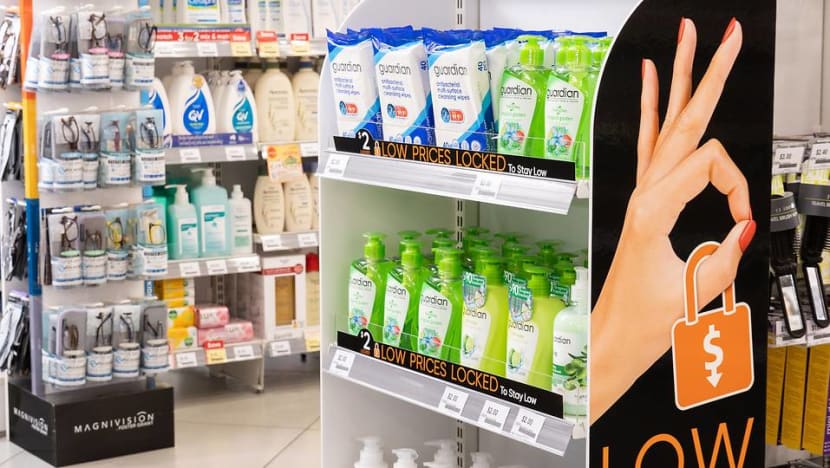 Even with these enhancements, the ethos behind Low Prices Locked stays true for Guardian's entire inventory of house brand items. With items like the Anti-odour Kitchen Hand Wash and Baby Care Soft Wipes starting at only S$2, alongside many other Guardian essentials being more affordable than comparable brands, doing your shopping at Guardian is something you can trust.
Shop for your favourite essentials at all Guardian stores, including Giant shop-in-shop and online at low prices, guaranteed till the end of the year.