Handling maritime law from ashore
Far from being tradition-bound, maritime law is evolving to be innovative, integrated and inclusive, says maritime lawyer Gan Sue Ann.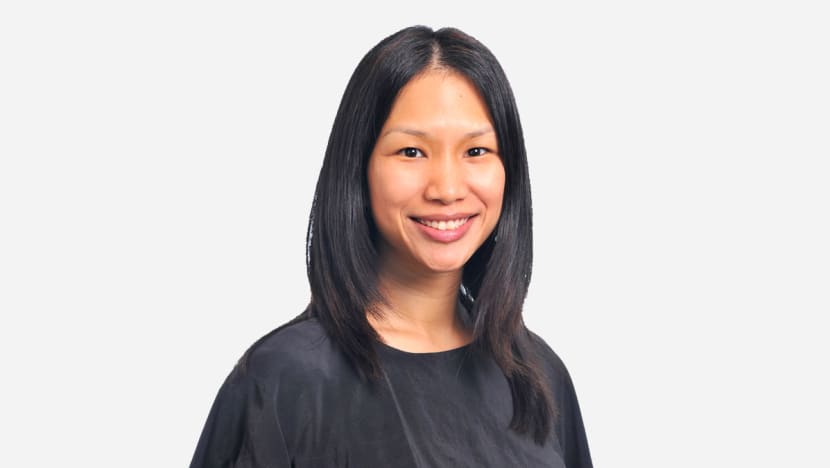 Ms Gan Sue Ann was drawn to the maritime industry because of her family background – her father is in the industry - and because she was intrigued by the manner in which maritime law was taught at the University College London, where she took her Master of Laws Maritime Law specialist course. 
With over 15 years of legal experience, Ms Gan, 40, is now a partner at the Singapore office of Norton Rose Fulbright, a global law firm.
ALL IN A DAY'S WORK
Ms Gan's work as a maritime lawyer focuses on ship finance and restructurings. In the course of her career, she has dealt with a variety of financings and a number of high-profile restructurings in the maritime sector, both internationally and locally. 
Maritime law has offered her opportunities to handle big challenges. For example, a transaction could involve multi-jurisdictions and work across various time zones.
According to Ms Gan, a day at work as a maritime lawyer is never the same, especially when dealing with restructuring matters. "Different companies have different sets of problems, and they can be solved in many ways. COVID-19 has also added a bit of a twist as it has impacted many businesses, with many looking to restructure their debts in unique ways in order to continue operating."
Some of these solutions can be found in unexpected places. In one memorable case, she chanced upon the whereabouts of a vessel mortgaged to creditors on the online auction site Taobao. 
Her favourite part of the job? "Closing the deal and meeting the client's objectives," she said.
KEEPING UP WITH THE TIMES
The maritime industry in Singapore is incredibly diverse, and maritime lawyers like Ms Gan play an important role in supporting Singapore's position as a global maritime hub and international maritime centre.
Singapore is host to over 5,000 maritime establishments and has one of the highest concentrations of international shipping groups globally. More than 160 international shipping groups from all over the world have set up here, covering diverse sectors, including containers, dry bulk, tankers and offshore.
The Singapore Registry of Ships is currently the fifth-largest registry in the world, thanks to the support of local and international ship owners. Their presence, along with that of ship operators, has led to the development of a comprehensive range of maritime commercial and technical services, including ship finance, marine insurance, ship broking, maritime surveys, start-ups, and of course, maritime law.
Beyond its position as a global maritime hub, Singapore remains a leading international maritime centre according to international benchmarking studies. Singapore has consistently been ranked first in the 2012, 2015, 2017 and 2019 Menon Economic Report, and in 2020, Singapore maintained its top spot in the Xinhua-Baltic Exchange International Shipping Centre Development Index for the seventh consecutive year.
Like every other industry, the maritime industry has been evolving rapidly in the last decade. Ms Gan noted that in the shipping sector, businesses are adopting technologies like artificial intelligence and blockchain to drive greater efficiencies. Digitalisation is an area with significant potential for growth.
"We have had to change the way we work by including technology," said Ms Gan of her company, Norton Rose Fulbright. "For example, we are using emergent technology to help lawyers complete tasks and processes more efficiently. Our global change and innovation programme, NRF Transform, aims to change how we work internally and with our clients, and this in turn drives effectiveness in our deployment of people, processes and technology, and maximises the value of the service we provide our clients."
"In addition to technology, we are using intelligent data gathering and analysis to keep track of progress of matters in real time. This is especially helpful when dealing with a transaction involving thousands of contracts or across a portfolio of hundreds of claims. It could mean receiving this information through heat maps or via an interactive portal," shared Ms Gan. "This helps the deal team gain a deeper understanding of the legal position, leading to a different and more successful strategy."
Against the backdrop of the global pandemic, the increased focus on sustainability as a nation presents significant opportunities and challenges. "We see a growth in sustainable financing in the maritime banking space. Sustainable financing is gaining traction among corporations that are keen to demonstrate their commitment to sustainable practices," said Ms Gan.
Inclusivity and diversity in the maritime industry are also at an all-time high. Ms Gan has observed more women in senior positions compared to a decade ago.
Said Ms Gan: "Organisations must have the right environment that promotes diversity and inclusion. A sustainable diversity and inclusion policy that carries the key components such as learning and development planning and hiring and retention strategies is also important." She also encourages more women in shipping to join the Singapore Shipping Association and the Women's International Shipping & Trading Association.
She added: "The career path for maritime lawyers is bright. Singapore is one of the world's leading maritime capitals. There are opportunities with law firms, shipping companies, marine insurers, protection and indemnity insurance clubs, government and port authorities. Keep an open mind, work hard and you will find the best option for yourself."
#makemaritimeyourportofcall by learning more about maritime careers.