Better Odds in Fighting Lung Cancer
The tide is starting to turn on lung cancer with improved diagnostics and a familiar ally, the body's own immune system. But second-hand smoke and vaping remain big risks.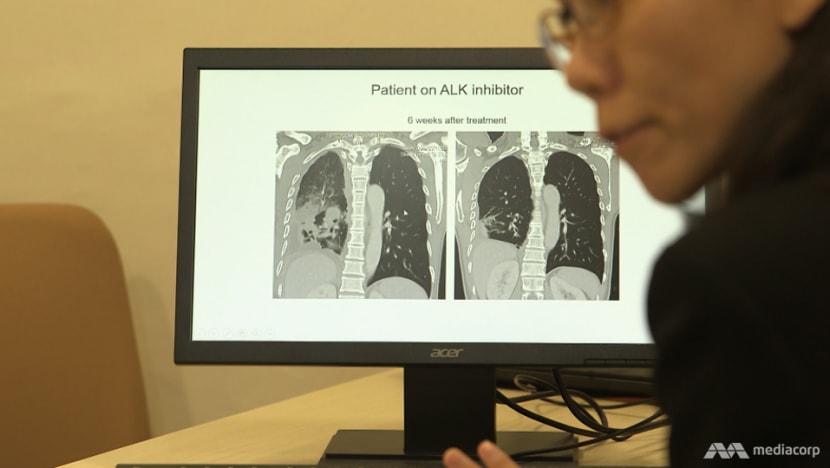 Lung cancer remains one of the most common cancers worldwide and in Singapore. 
According to the Singapore Cancer Society, lung cancer is the second most commonly diagnosed cancer in men and the third among women. It is also the number one killer among men and second, for women in Singapore.
As recently as 2010, only around a third of lung cancer patients survived a year after treatment. This is mainly due to the fact that the disease is often discovered in most patients during its later stages.
Despite the stark statistics, lung cancer survival has improved dramatically over the last two decades with almost half of victims surviving with chemotherapy alone and 70 per cent with a combination of treatments.
Improved Diagnostics, Improved Chances

Improvements in diagnostic tests over the past few years have allowed doctors to better understand tumours better. That also allows the experts to personalise treatment for every patient explains Dr Chin Tan Min, a Senior Consultant in Medical Oncology at the Parkway Cancer Centre.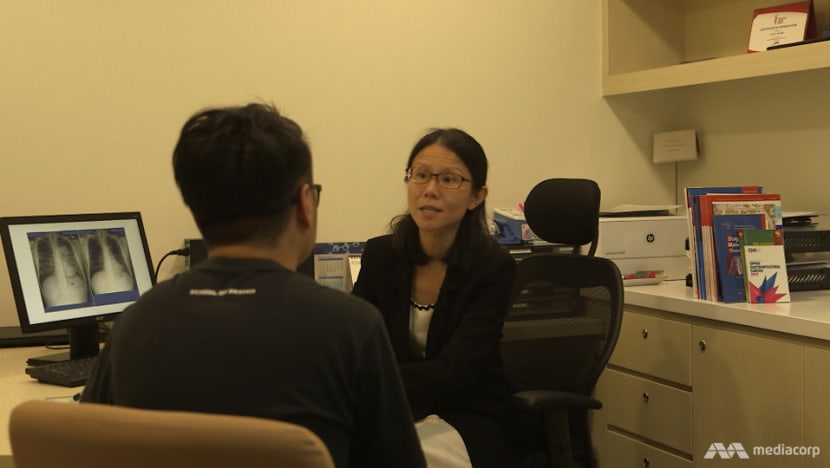 "Advancement in treatment such as targeted and immunotherapy have also improved the response rates and control for patients", says Dr Chin, who specialises in lung cancer.
Targeted therapies is a treatment that hones in on cancer cells based on the cells' mutations. But not all lung cancer patients can be treated with these methods as not all have a mutation which can be targeted.
"Immunotherapy works by garnering the patient's own immune system to control and kill tumour cells" says Dr Chin, adding that "immunotherapy is generally very well tolerated."
The Rise of Immunotherapy
Immunotherapy works by blocking molecular pathways that prevent cancer cells from hiding so that the immune system can do what it was meant to do - detect and rid the body of cancer cells. 
The view of experts is that immunotherapy presents a potentially longer term and effective treatment option when treating patients in the later stages of lung cancer.
In some cases, patients with even stage IV cancers have been able to achieve long term positive results with immunotherapy. 
The drug Pembrolizumab, say oncologists, is often used in combination with chemotherapy as a first-line treatment for advanced lung cancer. Also known as Keytruda, the immunotherapy drug is also an option among doctors, alongside Nivolumab (Opdivo) and Atezolizumab (TECENTRIQ) to treat patients whose cancer has moved beyond the lung to other organs.
Another immunotherapy drug, Durvalumab, is used to treat those with stage III, inoperable non-small cell lung cancer, which has not worsened with chemotherapy and radiation. The goal is to keep the cancer from progressing and recurring in these patients for as long as possible.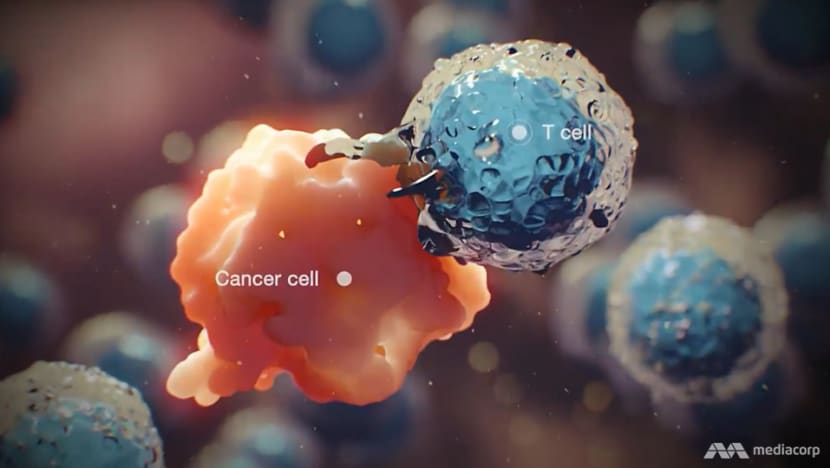 Immunotherapy may see side effects which are different from those experienced from chemotherapy. However, as Dr Chin points out, "immunotherapy is generally very well tolerated, 90 per cent of patients go through it without any problems."
"There are some patients who have certain side effects… 10 per cent of patients may get serious side effects, such as inflammation of the lungs, liver and gut... some patients also develop hormone problems, but these are easily treated" she says.
"Ultimately, the goal of immunotherapy is to control the tumour, and to prevent recurrence for as long as possible."
The Danger of Second-Hand Smoke
Most are aware that lung cancer traditionally affects cigarette smokers, but inhaling second-hand smoke regularly can also put non-smokers at risk. 
"Second hand smoke is a known risk factor for lung cancer" says Dr Chin.
"The guiding principle as with smokers, is to minimise the amount of exposure, as it is known that the more exposed one is to unhealthy air, pollution or smoke with nicotine and carcinogens, the higher the risk of developing lung cancer."
"Vaping also exposes users to nicotine, and other potentially carcinogenic substances in its vapor" explains Dr Chin.
"Although there are no definite strong links at this point in time, one should be aware of potentially harmful compounds in the vapor generated by vaping, which can either result in lung problems, or lung cancer."
As Dr Chin points out, "smokers who have stopped smoking have a reduced chance of developing lung cancer, compared to a smoker who continues to smoke."
Produced in partnership with Parkway Cancer Centre