Brushing Up On Alzheimer's Link to Gum Disease
New findings on gum disease and oral bacteria in patients suffering from Alzheimer's Disease puts more attention on dental health.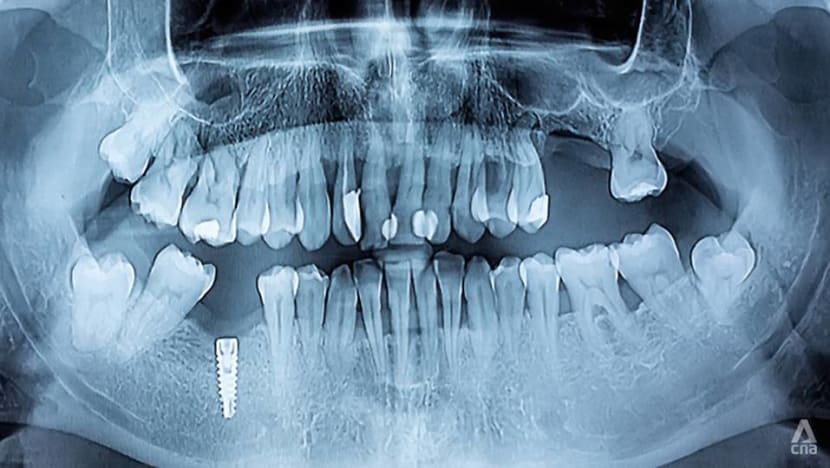 Six billion – that's the number of bacteria that exists in your mouth, yes, even if you brush regularly. 
These billions of oral bacteria that usually feed on what you feed on, are often the ones that cause decay, inflammation and infections, and even tooth loss.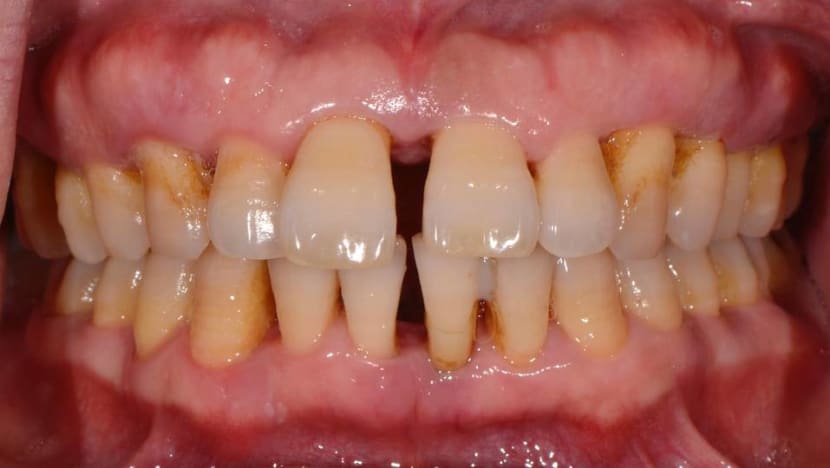 One bacteria, Porphyromonas gingivalis (P.gingivalis) that's usually the culprit behind periodontal disease, commonly referred to as gum disease, is now also possibly linked to Alzheimer's Disease say experts.
The link between oral disease and the neurodegenerative disease which has long been investigated saw clearer connections revealed in a study published by Science Advances in early 2019.

Making the Link
A study conducted by pharmaceutical company Cortexyme Inc. found that mice administered with the bacteria later suffered from degenerating nerves. There was also a higher level of amyloid protein, which is a major component of brain plaque that is associated with Alzheimer's Disease.
It was also observed during a 6-month study on a group of patients with Alzheimer's Disease that those with chronic gum disease and oral infections suffered a notable decline in cognition.
"Porphyromonas gingivalis, one of the keystone pathogen in chronic periodontitis, was identified in the brain of Alzheimer's Disease patients" says Dr. Ansgar Cheng, a prosthodontist at the Specialist Dental Group.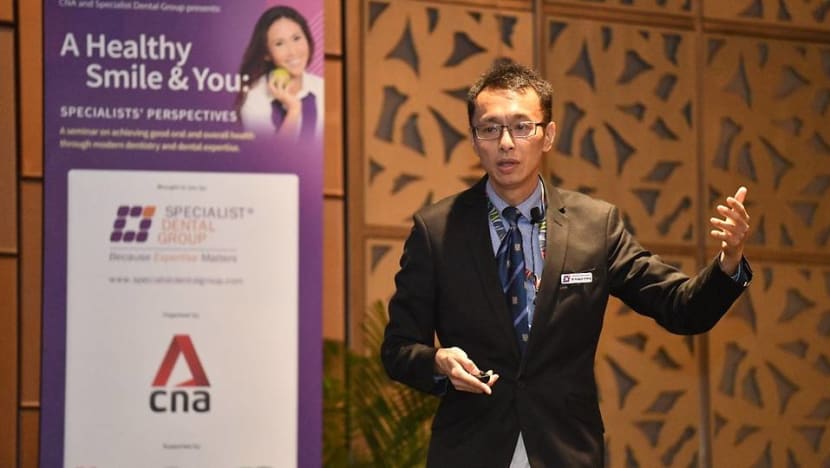 Dr Cheng who had discussed gum disease and Alzheimer's Disease at a dental health seminar held in collaboration with CNA, explains the problem simply with three letters - BBB.
"For many years in medical and dental school, we were taught about this thing called the BBB or blood-brain barrier" says Dr Cheng of the semi-permeable border between blood in the brain and fluids in the central nervous system.
The blood-brain barrier was long thought to be able to prevent bacteria or even medicine from travelling through, he explains.
"But now, evidence has shown that bacteria does travel via the bloodstream, from one side of the body to the other side" he points out.

A Reason for Concern
The problem with the bacteria Porphyromonas gingivalis which is prominent in oral disease, is that it secretes the toxin gingipain, which studies indicate, promotes neuronal damage.
When asked to explain further, Dr Cheng says "it is a very specific chemical process called beta pleating. 
"The beta pleating process in amyloid protein is disrupted or non-functional, then it becomes plaque, (which is) something undesirable. When accumulated in our nervous system, it causes our nervous system to become insulated … it affects the function of the brain."
What all that adds up to, is good oral health could ease the pain of not just gum disease but Alzheimer's Disease as well. 
Alzheimer's Disease International predicts that the future will see an exponential global rise of people living with dementia, the umbrella term that refers to affected mental cognitive tasks. 
Compared to the 46.8 million recorded in the 2015 World Alzheimer Report, there will be an estimated 75 million cases by 2030.  And that number will rise to 131.5 million come 2050.
In Singapore, where the first Singaporean survey on dementia was conducted in 2019, the Singapore Management University and the Alzheimer's Disease Association found that one in 10 Singaporeans above the age of 60 are living with dementia. In addition, a staggering 50 per cent above the age of 85 have been affected.   
While there is yet no cure for Alzheimer's Disease or dementia, there are preventive measures.
Don't forget 2-2-2
Given the possible link between oral bacteria and Alzheimer's Disease, dental experts say it is important to reduce the bacteria count with the 2-2-2 rule in oral care.  That is, visit the dentist twice a year, brush your teeth twice a day and brush for two minutes each time. 

Poor oral care could lead to gingivitis which is often characterised by gum inflammation with symptoms that can range from bad breath to gums that bleed easily, are swollen or appear bright red.
However Dr Cheng also warns that "gingivitis frequently causes no pain and none of the signs and symptoms."
His advice is to visit a dental specialist regularly so that an early diagnosis can be made if any form of gum disease is present. 
As for those already suffering dementia, it is equally important for care-givers to observe the 2-2-2 rule.
"This will help to keep their oral health in good condition, and provide one less area to worry about when it comes to health" says Dr Cheng.
Produced in partnership with the Specialist Dental Group.