Here's how to make drinking water taste better
Everyone knows the benefits of hydration but here's how to make your eight-cups-a-day quota more enjoyable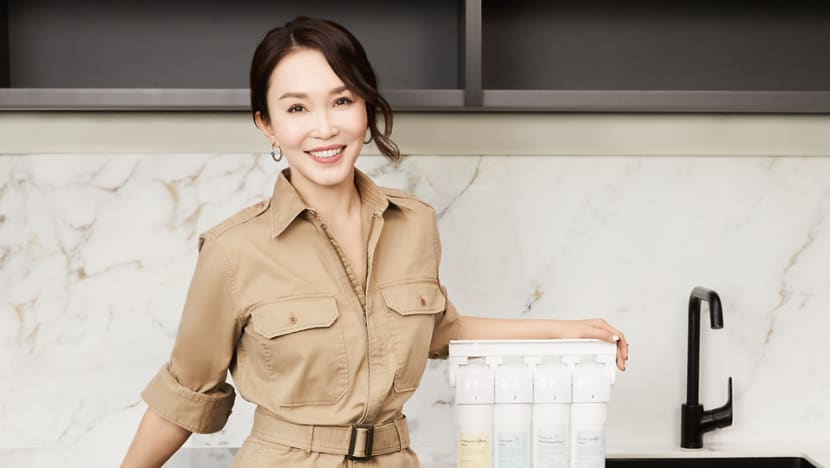 If you have been feeling warmer than usual, you aren't imagining it. Singapore is almost 1 degree Celsius hotter today than it was back in the 1950s, according to a recent CNA report. Also, the little red dot is heating up twice as fast as the rest of the world, says the Meterological Service Singapore.
Besides having to deal with the constant perspiration, living in a hot and humid environment can make your body work harder to cool itself down. Therefore, drinking enough water – cue your recommended eight glasses a day – is so important especially when the temperature soars.
Hydrating your body has many benefits, from maintaining a functional digestive system and preventing kidney damage to simply keeping you healthy and comfortable. And now, with more working and studying at home, it's a good time to cultivate the good habit of reaching out for a calorie-free glass of water – and not for sweetened juices and soft drinks – to keep hydrated throughout the day.
WHY FILTERED WATER
To make drinking water more enjoyable for all in the family, homegrown health and wellness company Livingcare offers a wide variety of easy-to-install, easy-to-use alkaline water filter dispensers.
Filtered water is said to be free of smell and taste, making it more palatable. Chlorine, which causes water to taste bad when mixed with organic compounds, is also removed in filtered water. Fans of alkaline water also believe that it boasts health benefits, like regulating the body's pH level and acting as a detoxifying agent.
An independent laboratory report commissioned by Livingcare showed that its filtered alkaline water complies with the World Health Organization (WHO) guidelines on safe drinking water.
EASY TO INSTALL AND EVEN EASIER TO SWAP
According to Livingcare, its filter dispensers are the first motor-less and tank-less water dispensers in Singapore. The dispensers can also be installed in as quickly as an hour to give you fresh-tasting alkaline water almost right away.
While traditional water dispensers store water in huge tanks that are more susceptible to contamination, Livingcare's versions are tank-less. And because they are motor-less, they operate more quietly and use less electricity. The dispensers also feature an automatic power down function every three minutes, saving you on your power bill.
The sleek, lightweight designs take up minimal countertop space in the kitchen. The range comprises the Jewel series, the Pearl series and the Ivory series – catering to different sizes of families and needs.
In keeping up with technology, Livingcare has also incorporated an alarm function, with a red indicator light that comes on when it's time to replace filters. Additionally, the dispensers are built with a clever auto-cleaning function to keep things hygienic until the next filter change.
The filter dispensers aren't just for plain drinking water, of course. The Jewel series of dispensers offer seven water temperatures and in different volumes – great for when you just want a quick sip of water or a generously-sized drink, whether it's cold or hot.
OUT OF SIGHT
For those who are in it for just filtered water, Livingcare's Undersink series easily fits under the sink as its name suggests, filtering water through five stages so that your tap dispenses clean and tasty water.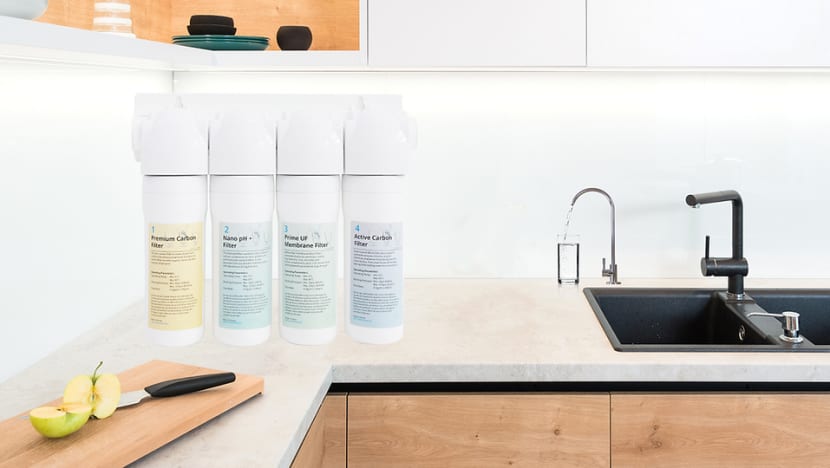 Removing carbon, unwanted chemicals and sediments through these filters, the Undersink is the preferred option for those who might not have the space on countertops, or just want to keep a minimalist aesthetic. The four canisters fit into just about any sink space, and can be installed in half an hour.
Shop Livingcare's range of water dispensers and filters on social media or its website.