Huawei Mate 40 Series gets an upgrade, along with a suite of edgy wearables
The new flagship model and brand collaborations are the talk of the day at Huawei's recent keynote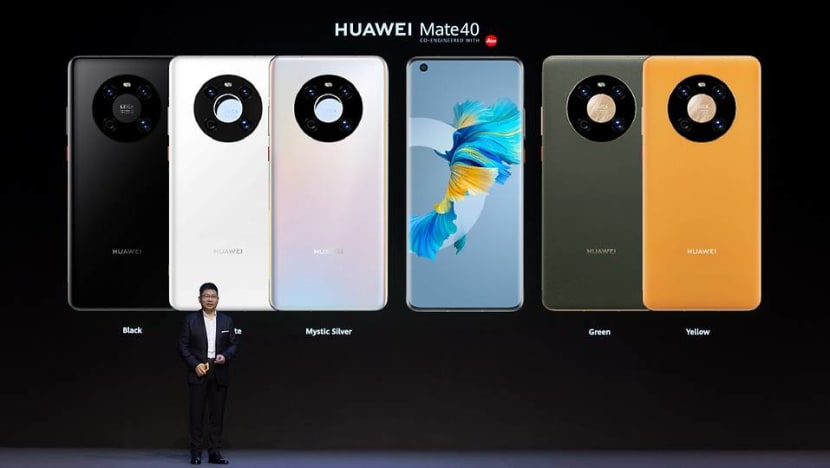 With the leaps in innovation in recent years, smartphone users have been extending their device usage as a communication tool with tech accessories, making wearables a veritable lifestyle norm. This hasn't escaped the folks at Huawei, who released a slew of sleek gadgets alongside its new flagship Huawei Mate 40 Pro Series at its October keynote event.
Opening with a presentation of the Mate 40 Pro series and significant upgrades to its native OS and Huawei Mobile Services (HMS), Huawei also bolstered the line-up with audio tech releases, new models from collaborations with Porsche and Gentle Monster, and a return partnership with notable French audio tech brand Devialet. 
A MATE MILESTONE
The new champion of Huawei's Mate series is the 5G-enabled Huawei Mate 40 Pro and Pro+.
The keynote covered the extensive catalogue of new wearables alongside the Huawei Mate 40 Series and its updated technologies. Video: Mediacorp
"Each year, the Huawei Mate Series brings the most exciting technology together into one stunning package," said Mr Richard Yu, executive director and CEO of Huawei Consumer Business Group. "This is what defines the Mate Series DNA and is made possible by our dedication to innovation."
This year's upgrade includes massive all-round improvements, but powerful performance remains the core to success. Huawei's proprietary Kirin 9000 Series chipset reaches its newest pinnacle yet, with a first-ever 5G System-on-Chip (SoC) featuring over 15.3 billion transistors, capable of handling multi-tasking and copious data processing.
It is supported by a 24-core Mali-G78 GPU – the most powerful ever on a Huawei device – and an NPU featuring two big cores and one tiny core. This translates to seamless graphics on the edge-to-edge 88° Horizon Display, lag-free interactions and revolutionary use of on-device AI (artificial intelligence) functions.
If you've been in awe of sci-fi scenes where people control screens with a wave of their hands, then the user interactions on the Mate 40 Pro and Pro+ should impress. Eyes On Display activates the phone display with a glance from you, and you can play music and answer calls by just hovering your hand over the screen. Tired of scrolling? Wave your hand to move the page with Smart Gesture Control.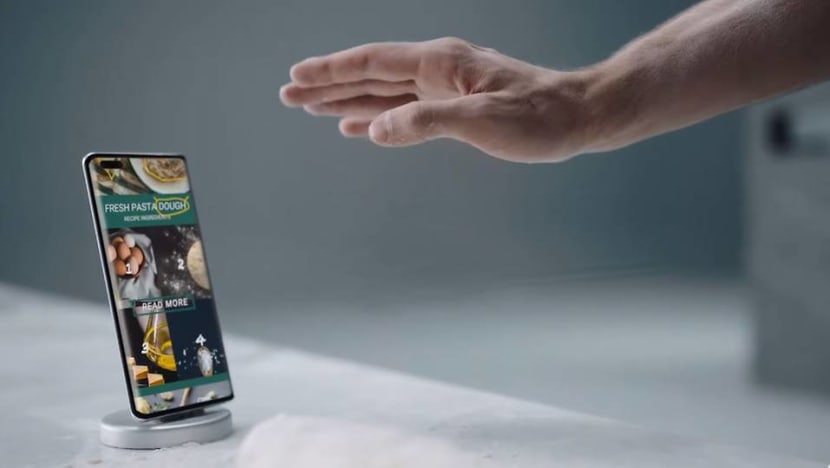 Because Huawei has co-engineered the series with long-time partner Leica, one can expect more of the same cutting-edge imaging systems as before. Videographers can enjoy help from features like XD Fusion HDR, Steady Shot and Tracking Shot, for videos that stay sharp, balanced and on target to the subject, no matter the setting.
For photographers, go wider or closer without distortion, now possible on both front- and back-facing views, with a laser sensor and Super Sensing Camera that keep visuals clean, rich and vivid. Selfie lovers just got an upgrade with the Ultra Vision Selfie camera that not only supports 4k captures, but takes you from selfie to wefie effortlessly with three fields of view.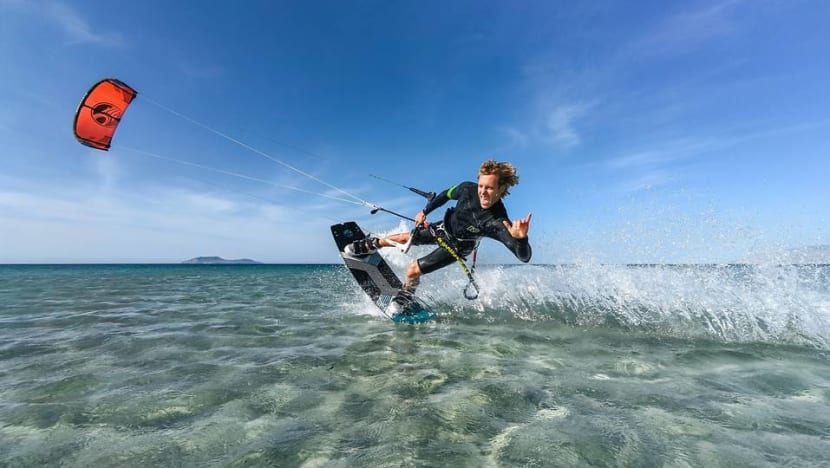 All these functions are encased in Huawei Mate's familiar form factor. The Huawei Mate 40 and Mate 40 Pro come with new green and yellow vegan leather options, but the standout has to be the iridescent version in Mystic Silver. The Mate 40 Pro+ is wrapped in Ceramic White and Ceramic Black, a nod to the nano-tech ceramic back panel.
Singapore can look forward to the Huawei Mate 40 Pro variant in Black and Mystic Silver, with pricing and availability to be revealed soon.
LISTEN UP
Of all the wearables, audio accessories often get the most attention. Huawei released three new audio products to much anticipation at the event, with all three offering Huawei's most dynamic active noise cancellation (ANC) yet, up to 40dB.
The Huawei Freebuds Pro now features high-quality audio recording, ideal for use as a mic for videos and live-streaming. The FreeLace gets an upgrade with FreeLace Pro, now with dual-mic ANC and in three stylish colours. And making its debut is the Freebuds Studio – Huawei's first over-ear headphones.
A STATE OF LUXE
Adding plenty of glam to the affair, Huawei also revealed new designs to its smart watch and glasses categories.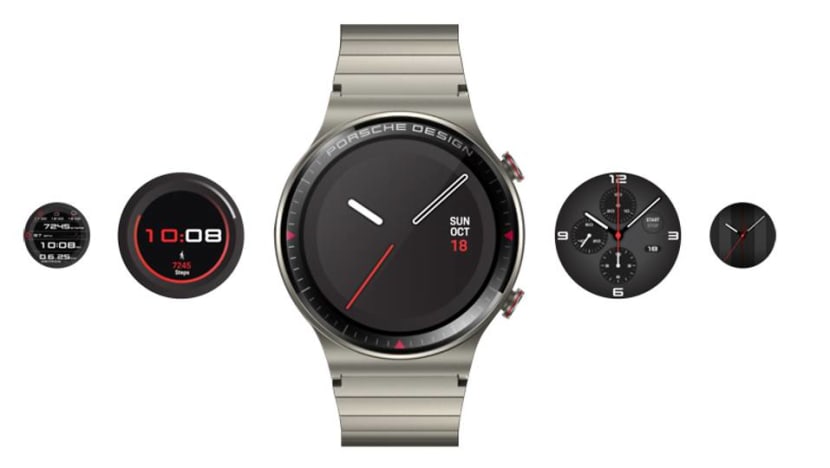 The Huawei Watch GT 2 Pro Porsche boasts a luxe titanium-clad design, with clever accents such as the logo and red circles giving nod to the luxury automobile house. In the Huawei × Gentle Monster partnership, Eyewear II introduces new designs – the Havana, Kubo, Lang and Myma – for more trendy options to fit every style.
An exciting collaboration this year is Huawei's work with high-end audio company Devialet on a wireless speaker. The patented sound design of the 40W woofer and three full-range 5W loudspeakers are reinforced by Devialet's SAM technology for fuller sounds and a deeper immersion.
GOING FULL-FLEDGE WITH ITS ECOSYSTEM
With heightened emphasis on privacy on mobile devices, the EMUI 11 operating system on the Mate 40 Pro series has ramped up its security features. Updates help strip embedded private information from shared photos, limit notifications when content is being projected, and hide notifications in public settings.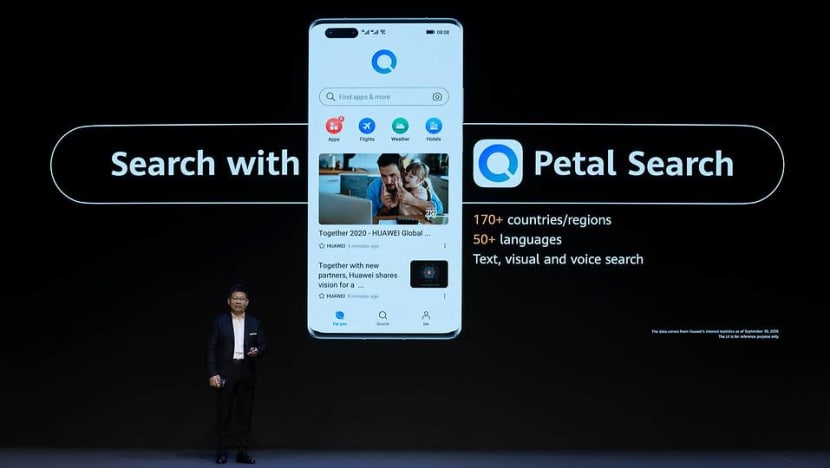 For the HMS, new app updates include the Petal search, Petal map and Huawei Docs. The former two are Huawei's official search engine and mapping app, now available to 700 million users from 170 countries and regions. Petal search now features support for up to 50 languages. Huawei Docs is a useful unified word document service that aims to ease workflow communication.
The latest launches mark Huawei's commitment to building a comprehensive mobile universe, and keeping innovation at the core of its aspirations. 
Said Mr Yu: "In these unprecedented times, we remain committed to creating a better future, with innovative technology that delivers a positive and meaningful impact on the lives of consumers."
Discover the catalogue of new wearables along with the Huawei Mate 40 Pro at the official website and in-stores.