Indonesian celebrities join forces to help others affected by COVID-19
The #SasaGotYourBack campaign aims to help disabled Indonesian workers who lost their jobs during the pandemic.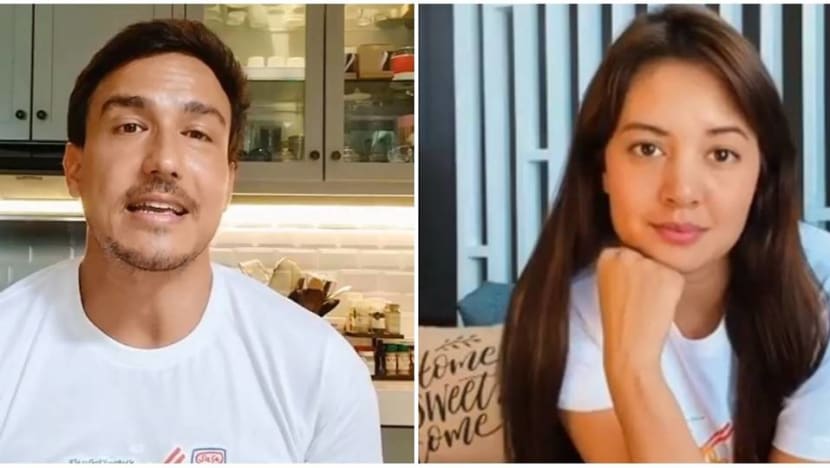 Indonesia's economy has been hit hard by the COVID-19 pandemic, with many companies in the retail, food and beverage and manufacturing sectors being forced to close and large numbers of workers retrenched.
Informal sectors of the economy – like freelance and gig workers – have also not been spared.
According to data from the Central Bureau of Statistics from February 2019, there are 9.91 million people with disabilities currently at work. Most of them are working in the informal sector and living from pay cheque to pay cheque. This number is expected to fall drastically due to job losses brought about by the pandemic.
UNITE AND FIGHT COVID-19
To help unite Indonesians in the fight against COVID-19, SASA, launched the #SASAGotYourBack campaign. Sasa is an Indonesian food and seasoning brand that sells items like coconut milk, condiments and seasoning flour. It is also helping disabled Indonesian workers through the kitabisa.com portal.
In the early part of this year, SASA distributed care packages that included hand sanitisers, masks and SASA products. Packages were also given to people who could not work from home.
SASA continued its efforts with the #SasaGotYourBack Vol 2 campaign, which ran from Oct 12-30. It encouraged people to submit their particulars on sasagotyourback.com to qualify for a chance to receive a special care package containing disinfectant, hand sanitiser in a special pouch, shopping bag, Biore handwash, MEG Cheddar and several SASA products.
This campaign symbolises how Indonesians and SASA can help others, especially people with disabilities who were retrenched. The #SasaGotYourBack Vol 2 campaign was endorsed by Indonesian celebrities. Here's what some of them had to say about the importance of helping this group.
HAMISH DAUD

The husband of popular Indonesian singer Raisa, Hamish invited his Instagram followers to help retrenched disabled workers through the #SasaGotYourBack campaigns.
"The pandemic has us in a bind. Some people lost their job in this crisis," he said.
Hamish urged his followers to contribute to the greater good and reminded them to invite their friends and family to join the #SasaGotYourBack Vol 2 campaign.
CHEF NORMAN ISMAIL
A veteran of the Indonesian culinary scene, Chef Norman Ismail is best known for hosting TV programmes. Chef Norman said that to get through this tough time, giving to those in need is a must.
He added that because of the pandemic, many people may feel overwhelmed, and everyone needs to band together to relieve the pent-up stress.
"Let's help people with disabilities who got laid off through #SasaGotYourBack campaign," he said.
AURELIE MOEREMANS
The Menunggu Pagi actress said that this is the time to take action and give back to those in need. 
"What makes me sad is that there are many people in need who got laid off," she said.
"Though small, this campaign has a wide-reaching impact on those in need. Please lend a hand to people with disabilities that got laid off through SasaGotYourBack," she said.
ALYSSA DAGUISE
The girlfriend of musician Al Ghazali, Alyssia Daguise invited her fans to care for others through the #SasaGotYourBack Vol 2 campaign.
"Some may be lucky because they still have a job, but many others have lost theirs," she said. "What we as a nation can do is take care of one another. With this, we can pick ourselves up together. Let's help those with disabilities through the #SasaGotYourBack campaign," she said.
The compassion shown by these celebrities and their contribution have inspired many. The act of giving is not bound to one form of donation or act, and the campaign is meant to encourage everyone to help in whatever way they can.
Through #SasaGotYourBack, SASA is not only directly helping those in need but also inspiring others to care about people in need.
Visit the website to find out how you can help other Indonesians who have been hard hit by the pandemic.