Kickstarting the electric revolution
While the Nissan LEAF is a milestone in the long road to sustainable mobility, the Serena e-POWER and Kicks e-POWER are helping to build a bridge between present and future.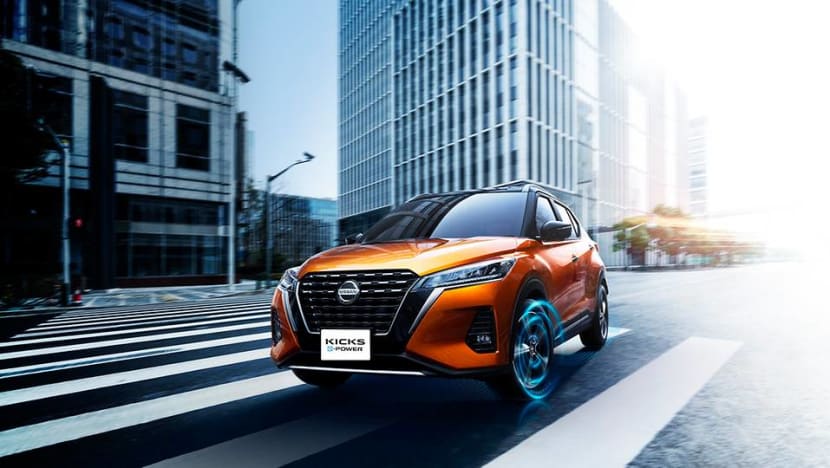 What do you do if you've mastered the combustion engine, and have already made significant progress in the race towards sustainable, electrified motoring?
That's the position Nissan is in today. Its internal-combustion engines have won countless awards and races, while its headstart with electric vehicles (EVs) dates back to 1947, when it first produced a battery-powered vehicle. Since then, it has launched numerous concept EVs.
Nissan holds the distinction of being the first car manufacturer to put a mass-production EV on the road, with 2010's LEAF. More than 500,000 of them have been sold to satisfied customers — 92 per cent of European LEAF drivers would recommend an EV to friends and family, and 74 per cent of LEAF owners say they are likely to purchase an EV in the future.
Nissan's strength in sustainable technology stands to benefit drivers here, too: The manufacturer plans to have a full lineup of electrified passenger vehicles in Singapore by 2023.
GREEN MOBILITY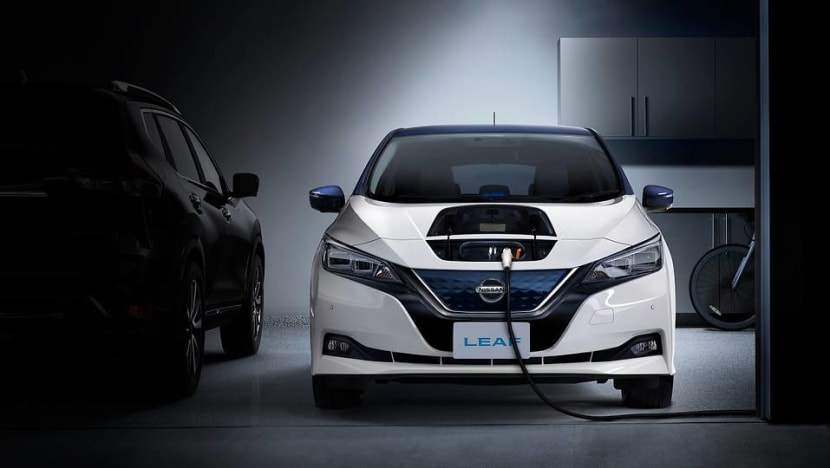 This commitment was made in January 2019 at the Singapore Motorshow, with the launch of full-electric, second-generation Nissan LEAF which produces zero emissions and the electrified Nissan Serena e-POWER seven-seater MPV.
Representing two distinct flavours of electrified mobility, the LEAF, Kicks e-POWER and Serena e-POWER mark Nissan's commitment to sustainable mobility in Singapore, ahead of the Government's announcement of its intention to phase out sales of pure ICE (internal-combustion engine) models by 2030. 
For drivers ready to make the leap to full EVs now, the LEAF is a compelling option. Its powerful electric motor provides near-silent propulsion with instant response and acceleration.
The innovative e-Pedal driving mode activates regenerative braking whenever the driver eases off the accelerator. With smooth driving habits and anticipating traffic as much as possible, a careful driver could theoretically operate a LEAF without using the brake pedal, even when coming to a full halt. The potential rewards are considerable, as taking advantage of the e-Pedal mode recovers plenty of energy for the LEAF's batteries.
A PATHWAY TO FULL-ELECTRIC DRIVE
If you're waiting for EV charging infrastructure to become more widespread, e-POWER technology is the perfect stepping stone. It applies Nissan's expertise in electric drive to a seven-seater MPV with the Serena e-POWER, and the Kicks e-POWER urban crossover.
With award-winning e-POWER technology, drivers can experience the performance of an EV equipped with full-electric drive – without needing to change their driving habits. Both cars have the smooth and instant acceleration of an EV, but deliver it without the need for external charging. The e-POWER system includes a compact petrol engine that generates electricity for the motor.
This efficient setup bridges tomorrow's EV tech and today's refuelling infrastructure. It lets anyone enjoy the benefits of full-electric drive without worrying about charging points or range.
The technology's inherent efficiency also means the Serena e-POWER and Kicks e-POWER consume considerably less petrol than comparable ICE cars. That means a smaller carbon footprint from driving, as well as money saved at the pumps and lower maintenance costs — electric propulsion has proven to be more robust than internal-combustion drivetrains.
The Kicks e-POWER and Serena e-POWER qualify for rebates under the current Vehicular Emission Scheme. This encourages the adoption of vehicles producing cleaner emissions, offering owners upfront savings.
ELECTRIC FUTURE, CURRENT REALITY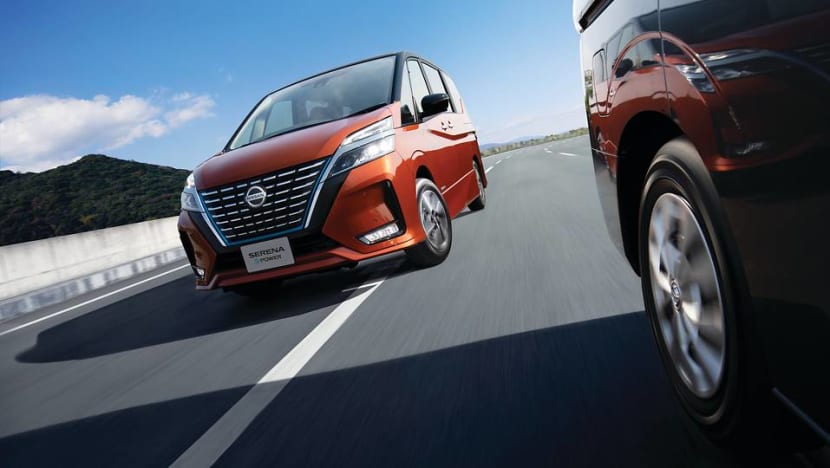 The LEAF, Serena e-POWER and Kicks e-POWER are only the first steps in an exciting electrification journey.
Nissan is working on more e-POWER models, and has already given the world a glimpse of the Ariya, a full-electric SUV that will provide another luxurious and powerful option in the world of sustainable motoring.
They say the best way to predict the future is to create it. With cars like the LEAF, the Serena e-POWER and Kicks e-POWER, Nissan is not only creating the future, but making it a current reality.
Find out more about e-mobility and kickstart your electrifying journey with Nissan.