I Rise: Madonna's second track an uplifting and empowering anthem
The song sampled survivor and gun control activist Emma Gonzalez's famous speech.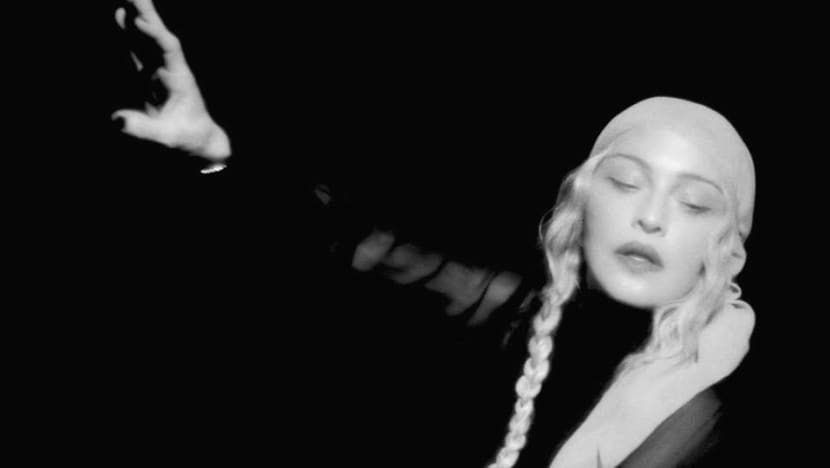 Madonna released her second track, I Rise, today (May 4). The uplifting ballad is the second of five songs to be released before her new studio album Madame X's global debut on Jun 14.

A detraction from the reggaeton-laced Medellin that was released just in April as an ode to Colombia – and that the Queen of Pop performed with Maluma at the 2019 Billboard Music Awards, I Rise is a powerful political statement set to music.

"I wrote I Rise as a way of giving a voice to all marginalized people who feel they don't have the opportunity to speak their mind," Madonna said in a statement.

"This year is the 50th anniversary of pride and I hope this song encourages all individuals to be who they are, to speak their minds and to love themselves."

If you find the intro to I Rise familiar, it is a sample of Stoneman Douglas High School's shooting survivor and gun control activist Emma Gonzalez's famous speech: "They say us kids don't know what we're talking about, that we're too young to understand how the government works. We call BS!"

The uplifting anthem of empowerment continues with lyrics such as, "There's nothin' you can do to me that hasn't been done. Not bulletproof, shouldn't have to run from a gun."

The pop icon had also appeared at New York City's Stonewall Inn on New Year's Eve to champion gay rights.

"I stand here proudly at the place where pride began, the legendary Stonewall Inn, on the birth of a new year," she had said in a speech at the iconic West Village gay bar.

"Our brothers and sisters before us weren't free to celebrate like we are tonight, and we must never forget that. Stonewall has become a critical turning point in history, catapulting LGBTQ rights into public conversation, and awakening gay activism."

The ardent supporter of the LGBTQ community is set to be honoured on May 4 with the Advocate for Change Award at the GLAAD Media Awards in New York.

The pop icon is the second person – next to Bill Clinton – and the only woman to receive the award.