Laundry list: How to make your wardrobe last longer
CNA Lifestyle asks the experts for tips on how to avoid laundry disasters like fading, tearing and shrinking clothes in the washer.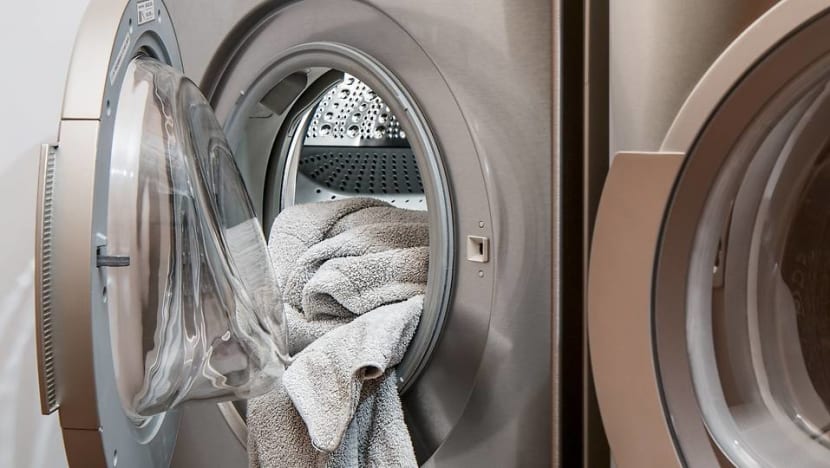 It's every fashionista's ultimate nightmare - the dreadful home laundry mishap. 
Discovering a big hole in your brand new top right after its first ever wash; turning a load of fresh whites 50 shades of grey; or simply finding your favourite wool-knit sweater shrunken down to doll-size in the washing machine – these are just some of the standard laundry disasters we all want to avoid.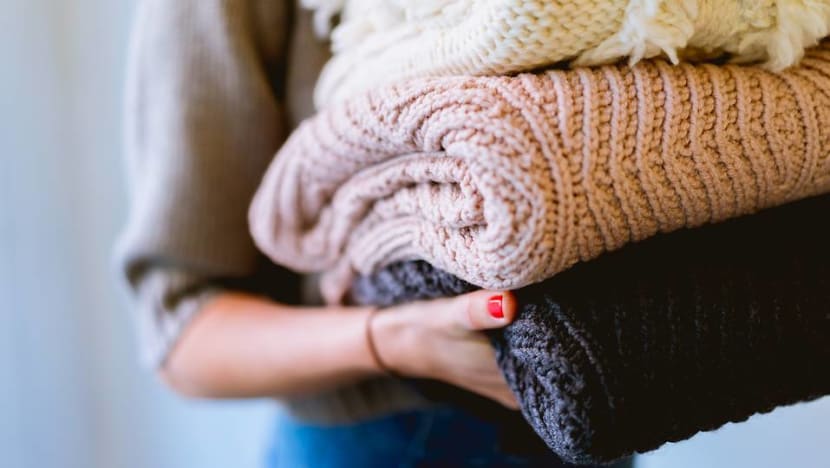 Which is why it pays to take a minute to carefully read the laundry symbols and understand your washer's functions. For those who cannot afford to dry-clean everything in your wardrobe, here are some common questions answered for laundry day. 

Most of my athleisure wear has the laundry care symbol that says wash at or below 40 degree Celsius. How is that effective enough?
Washer technology has improved, so you don't need hot water to wash out all the blood, sweat and tears from your workout. In fact, using cold water to do your laundry can reduce your electricity bill as heating water up accounts for 90 per cent of the energy used to run your washer.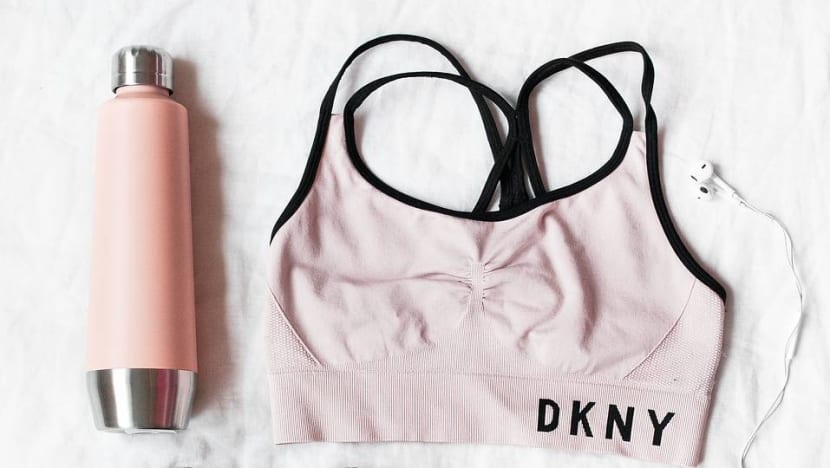 Laundry detergents have also caught up with times and are mostly formulated with enzymes that can remove dirt and stains at lower water temperatures, according to tests done by Consumer Reports, an independent, non-profit organisation that tests consumer products in the US. 

Another reason to minimise using hot water: Shrinkage. Most sportswear is made with fabric that is spun from synthetic fibre, which hold up better against shrinkage. But if your workout T-shirt or socks are made of natural fibres, such as cotton or wool, they may turn out a few sizes smaller. 

The laundry care symbol says to wash at 30 degrees Celsius. But my washer's settings only come in 40 degrees Celsius and 60 degrees Celsius. What should I do?
Typically, a 10-degree increase in temperature would not make much of a difference, said Ho Semun, chief executive officer of Textile and Fashion Federation Singapore (Taff). According to Ho, what is more important to note on the laundry care label are the instructions like "Machine washable" and "Wash with warm water".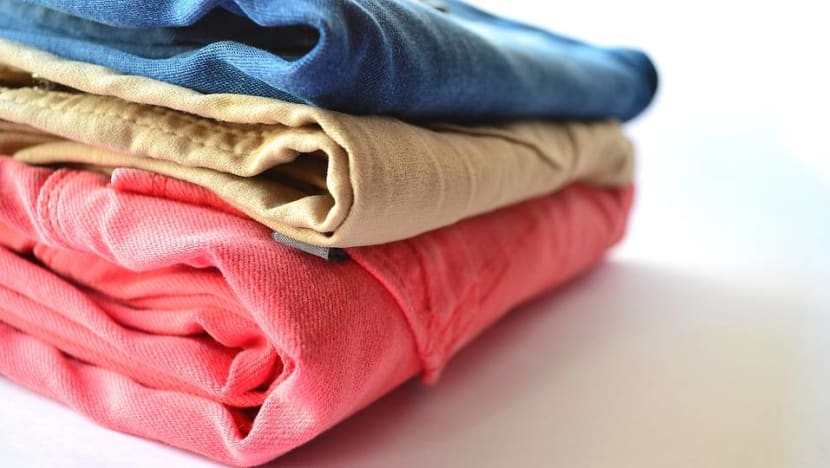 "But if the label also reads 'Colour may transfer', you are better off going with the lower temperature setting as higher temperatures may contribute to colour fading or the transfer of certain dyes on certain fabrics," said Ho.

My washer's settings are Cold, Warm and Hot. But my clothes have the "Do not exceed 40 degrees Celsius" symbol. What temperature setting should I use? 
As a general guide, the Cold setting would wash clothes below 30 degrees Celsius. The Warm setting would use temperatures between 30 degrees Celsius and 60 degrees Celsius, said Ho. What is not commonly recommended is the Hot setting, which washes clothes above 60 degrees Celsius and up to about 70 degrees Celsius. 

"Most clothes can be washed with warm water cycles, which are effective in the removal of light stains without significant fading or shrinkage," said Ho. However, for dark or bright colours that are delicate or may cause colour bleeding, it is advisable to use cold water. "Personally, I usually use cold water as it requires less energy and is more eco-friendly," she said.

My white clothes always turn yellow or grey, even when I wash them separately from coloured items. Do I have to add bleach each time I do laundry? 
Shirts, blouses, T-shirts, socks, underwear, bedsheets... it doesn't matter what fabric they're made of. As long as they are white, they always take on a yellow or grey tinge over time - even if you wash the whites separately from the coloured items. So, what gives?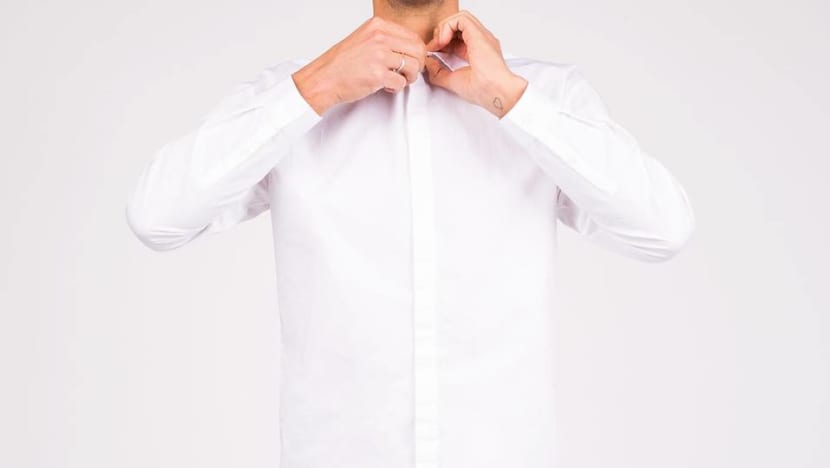 Environmental factors like the greasy fumes from the food court, nicotine from cigarette smoke, and even the antiperspirant you use can be the culprits, as well as the acids found in your wooden drawer or shelves. 

Even the detergent chemicals meant to clean your clothes can yellow your white items, said Ho. For instance, if the detergent or fabric softener is not rinsed well, it can be baked into the fibres of the fabric during drying (especially in a dryer) and leave your clothes yellow or grey. 

But bleaching is not the way to go either. In fact, bleach may yellow clothes if it is over-used or applied to synthetic fabrics, such as nylon, microfibres and polyester.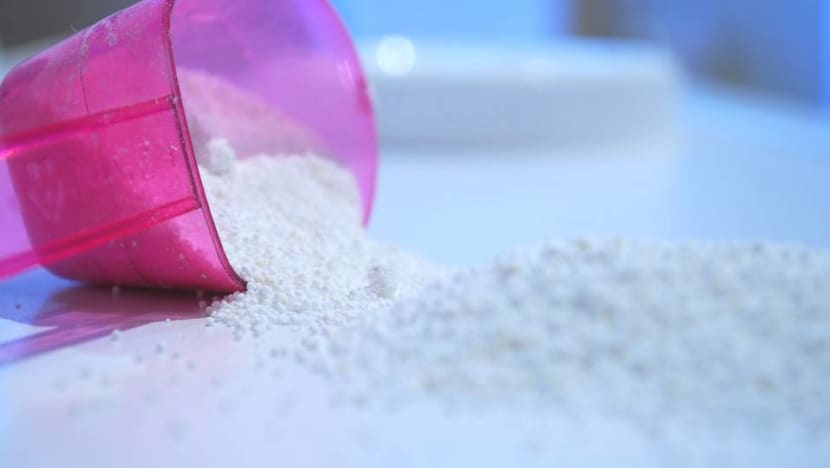 Rather, take care not to overload the washer as doing so reduces the efficiency of the detergent used, said Ho. Instead of bleach, she suggested adding baking soda (one cup to a full load) to your laundry detergent. For better cleaning efficiency, Ho recommended using warm water to wash your whites to remove body oil and dirt. 

The only exceptions to these tips are silk and wool, said Ho. "Silk should always be hand washed, and wool should not be washed in warm water as it will felt the fibres together."

Can we break the "Dry Clean only" rule and wash such clothes in the washer instead? 
The good news is, most clothes that are meant to be dry cleaned may be washed in the washer at home, said Ho.

But before you happily put your jacket into the washer, check the fabric. Dry cleaning is intended to clean fabrics that may shrink, such as wool; or those that don't do well when subjected to vigorous washing, such as silk, said Ho. As a rule of thumb, suede, leather, velvet, taffeta, rayon, and anything with fur or down are off limits. However, cotton, linen, and polyester fabrics are fair game for the washer. 

If you're anxious about how your garment will hold up in water, do a spot test. Drip a small amount of water and detergent onto a small, unseen portion of your garment; then rub a cotton swab across the area. If the fabric's dye stains the cotton swab, it needs to be dry-cleaned.

Once you're confident the garment will survive the washer, turn it inside out and place it in a laundry mesh bag before putting it through a gentle, cold wash cycle with mild detergent. Try not to put the garment through the spin cycle if you can. 

To dry it, lay the garment on a towel. Roll up the towel with the clothing inside, and squeeze it gently to remove the water. Repeat the process on a drier part of the towel until the garment is no longer dripping wet. Then, lay it out flat to dry. 
If you don't mind putting the garment through the spin cycle, do select the gentlest mode. And never put the garment in the dryer, unless you want to shrink it down for Fido to wear.