Malaysia: Sustainable living for all
Preserving Malaysia's natural environment, such as its mangrove forests, is essential to the country's biodiversity and people.
Biodiversity is an important quantifier of the animal and plant species that populate an ecosystem. These different species fill essential needs, such as providing food and medicine for humans.
As one of the world's 17 most mega-diverse countries, Malaysia hosts a globally significant and valuable amount of biodiversity. This comprises the millions of plant, animal, insect and micro-organism species that inhabit the eco-systems of the Earth.
When it comes to the numbers, Malaysia's biodiversity is indeed impressive: It has an estimated 15,000 species of flowering plants, 1,500 species of terrestrial vertebrates and 150,000 invertebrate species. It is home to unique species not found elsewhere, like the Malayan water shrew, the Sabah partridge and the Tioman blind lizard.
Malaysia's flora and fauna are under threat. The country has 1,141 threatened species of plants and animals as of 2008, and 14 per cent of all its mammals are endangered, due to threats such as poaching, climate change and land development. Just as troubling however, is the steady loss of mangrove forests.
Mangroves may only take up 2 per cent of land in Malaysia, but much of this land is constantly in change. It was estimated that there were about 800,000ha of mangroves in the 1950s but an estimated 20 per cent of mangroves have been repurposed between 1970 and 1990, mainly for agriculture. At present, only 575,000ha of mangrove forests remain, a decrease of nearly 225,000ha - the equivalent of more than 315,000 football fields, or roughly 73 per cent of Penang Island.
The International Union for Conservation of Nature (IUCN) also lists two mangrove species found in Malaysia as critically endangered: Sonneratia griffithii and bruguiera hainesii. It is estimated that there are fewer than 250 mature bruguiera hainesii mangrove trees remaining in the world.
A RARE RESOURCE
For Malaysians living in coastal communities, mangrove forests protect the coastline from erosion caused by waves and winds, and act as barriers against torrential rain and storm surges that threaten homes, farms, and infrastructure. Rivers are also kept safe from seawater contamination and soil nutrients are maintained and circulated through the natural filtration process that occurs in mangroves.
The rich variety of mangrove plants are used in traditional treatments and provide key components for modern medicine, in addition to raw materials for the production of traditional goods ranging from roof tiles to baskets and corks. Mangrove trees such as rhizophora mucronata or rhizophora apiculata are also valuable sources of timber as they are a fast-growing species.
Mangroves also serve as a breeding ground for marine life such as fish and crabs. It is estimated that 50 per cent of the fish landings on the west coast of peninsular Malaysia are linked to mangroves.
To stem the loss of biodiversity in mangroves, the Malaysian government has gazetted mangrove forests such as the Matang Forest Reserve in Perak, the Kuala Selangor Nature Park in Selangor and the Bako National Park in Sarawak as protected forest reserves.
INITIATIVES FOR THE FUTURE
Protecting Malaysia's biodiversity can go a long way in creating a sustainable, prosperous future for all Malaysians. One such organisation joining in the effort and working towards supporting the United Nations' Sustainable Development Goals is general insurer MSIG.
MSIG is supporting mangrove reforestation and cultivation in the Cherating River area north of Kuantan. To date, over 150 mangrove seedlings have been planted and there are plans to conduct more of such sessions at flood-prone areas around Malaysia in the future.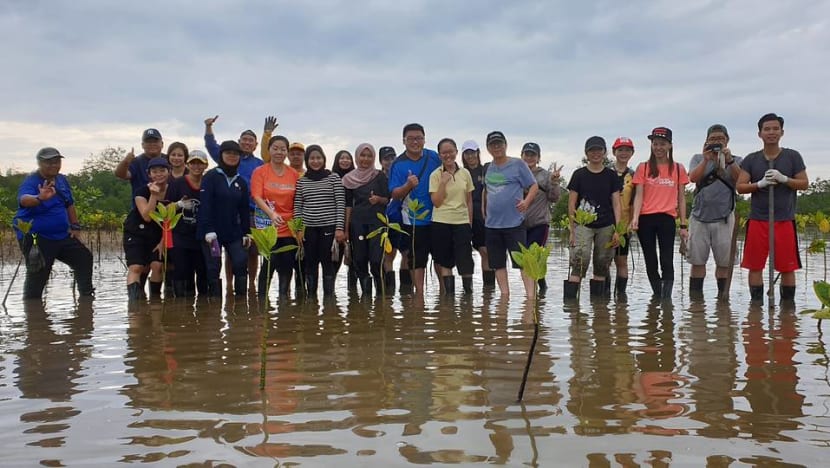 This initiative will aid in creating opportunities for biodiversity to thrive, while also protecting the lives and assets of those in coastal areas, in line with MSIG's ethos as an insurer that takes active steps in safeguarding the community it serves.
That same spirit of protection was the motivation behind MSIG's collaboration with social enterprise Epic Homes who have built over 150 homes to raise the living standards of marginalised Orang Asli communities. MSIG has participated in two of these builds and also designed a fire insurance package to protect homes that are built by the social enterprises for the underserved.
These initiatives in Malaysia as well as across the region are part of MSIG's ongoing advocacy of protecting biodiversity and building a sustainable future for everyone. From replanting mangroves in Thailand to sharing the importance of biodiversity with school children in Indonesia, the company aims to do its part in protecting biodiversity, not just for the future of the planet, but for ourselves and the generations to come.
For more stories on MSIG's efforts on protecting biodiversity across the region, visit msig.com.my/about/biodiversity. To watch more of MSIG's content, visit its YouTube playlist here.
Read more about MSIG's biodiversity initiatives in the region.