The new connected office: Workplace 2021
Reap the benefits of digitalisation by transitioning to the smart office of the future.
The COVID-19 pandemic has accelerated the transition towards an office that is more connected than ever before. As remote working and safe distancing become more prevalent, adapting to this new environment is critical for businesses to stay competitive in a fast-changing landscape.
To do so, companies will need to adopt digital solutions as part of a broader effort to transform their operations and processes. Konica Minolta strives to support its customers in this crucial digital transformation journey by helping them rethink their processes in three main areas: The smart office, smart monitoring and smart printing.
The work-from-home experiment sparked by the pandemic has proved to be largely successful, with many companies enjoying the advantages of such arrangements. Many organisations are now seeking hardware and software solutions that can best support a home-based remote workforce. These include workflow and automation systems that enable information to be managed securely from a collaborative platform between office and mobile teams.
One such solution is the PEPPOL (Pan-European Public Procurement On-Line) Ready E-Invoicing network that simplifies manual paper processes with AI-driven data capture, touchless processing and electronic workflow capabilities. Using the IMDA-implemented network, e-invoicing lets businesses transact internationally with other linked companies without hassle.
Operations can also be digitised efficiently with the right operations management solutions. For companies that work on deliveries, an effective solution should enable businesses to live-track its fleet of vehicles, easily assign delivery jobs, optimise routes and provide electronic proof of deliveries to help ease manual tracking and assignment of deliveries.
With sustainability a focus in most smart offices of the future, proper document management solutions can help streamline once-manual business processes with workflow and collaboration solutions, evolving paper-based processes into an electronic workflow to manage operations more efficiently.
As offices re-open for business, the usual rules of work no longer apply. Employers will need to navigate the complexities of bringing their employees back to work in a safe and efficient manner.
Businesses can take advantage of the Print Remote Care and Service Support solutions to provide an automated monitoring and communication system among multiple output devices in the office, even with remote working. This contactless service support also allows for predictive service actions, minimising machine downtime, enhancing reliability and providing peace of mind.
At the office itself, the IOT Security and Monitoring solution adopts a decentralised architecture with edge processing, analytics, behaviour analysis and thermographic technology to secure and monitor premises.
Video records captured by sensors are analysed by software and an event will be automatically triggered based on results from analysis. In addition, to serve security and safety purposes, businesses can look forward to building a digital twin of existing processes for workflow transformation, enabling data-driven decisions, to reduce downtime in work efficiency and resourcing.
For companies related to the printing industry, digital printing solutions add value with industrial printing solutions that are able to create impactful, tactile and visually compelling print products.
While collaboration is a key factor during this period, security is also critical in ensuring that there is no unauthorised access. Working from home increases the risk of third-party intrusions but Konica Minolta's solutions secure sensitive information with advanced technology, ensuring a high level of confidentiality across both its multi-functional products (MFP) and software.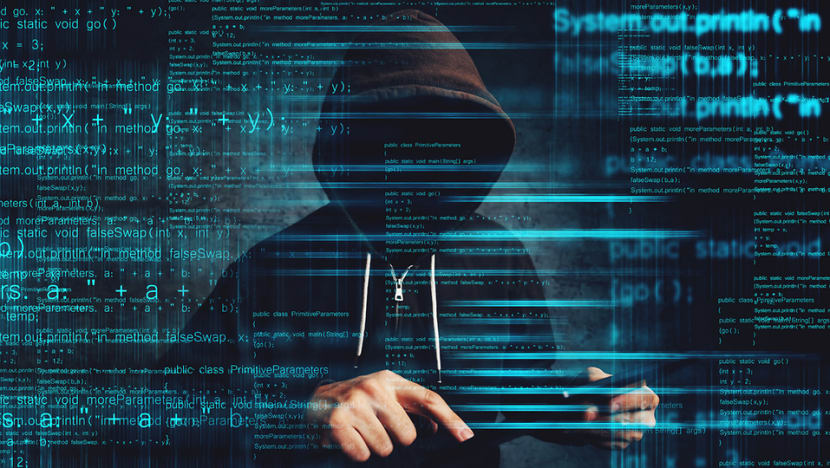 REAPING THE BENEFITS OF DIGITALISATION
Konica Minolta is helping customers from a wide range of industries reap the benefits of digitalisation as they navigate a fast-changing and competitive environment.
"The post-pandemic era brings about new demands of the new connected office. We see a rise in businesses undertaking digitalisation strategies or keen to accelerate their digital transformation plans. However, we have also observed that most business need help on where to start or how to move forward in driving their digital strategy," said Mr Leslie Peh, general manager of Konica Minolta Singapore.
Konica Minolta's solutions can be tailored to meet a company's requirements, he shared. For instance, a medium-sized hub distribution company sought to boost operational efficiency by eradicating burdensome, paper-based invoice processes. Konica Minolta's digital solutions enabled the firm to work with MFP-scanned files that are automatically renamed based on captured data, and filed into pre-designated folders. This eliminated duplicated or different versions of data and automated the approval workflow process. It also allowed for real-time monitoring of the user's delivery status.
With the digital solution in place, the company saved up to 50 man-hours and operating costs of S$4,000 a month, which could be re-allocated to higher value-added tasks.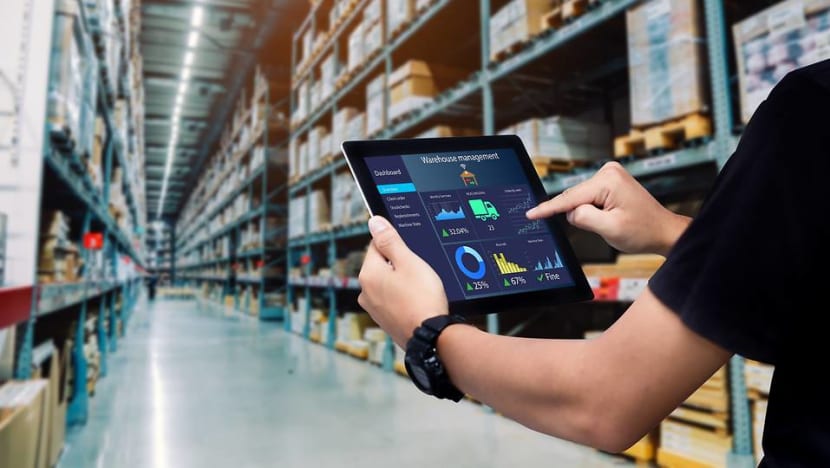 Mr Peh also noted that digital solutions and processes can generate business intelligence that helps companies become more efficient. For instance, a licence plate recognition (LPR) video analytics system employed at a warehouse to recognise in-coming goods delivery is able to transmit alerts to the mobile device of the goods-receiving person-in-charge (PIC). The PIC is then able to attend to goods more promptly, resulting in a faster flow of in-bound goods, thereby driving greater efficiency.
In another case, a retailer used video analytics to count the number of people visiting an individual outlet at any time during the week. The store manager then analysed visitor trends and optimised the number of staff to be allocated to the outlet based on the data.
Said Mr Peh: "At Konica Minolta, with customer centricity as our core DNA and our experience in digital transformation, we are determined to help our customers and tailor-fit problem-solving digital solutions and technologies to deliver greater flexibility and higher productivity to the office worker in this new era."
Rethink the new connected office with Konica Minolta's suite of solutions that supports the new modus operandi – our work-from-anywhere future. Fix a consultation session at konicaminolta.sg/workplace-2021-connected-office.